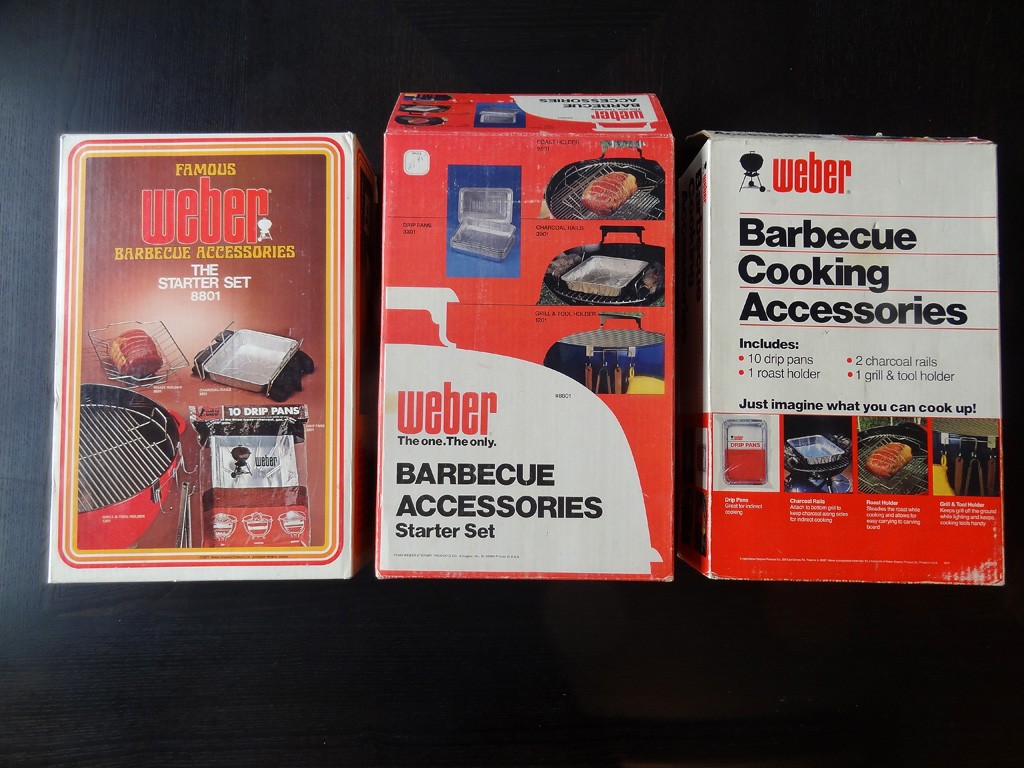 Of all the vintage accessories, the Weber Barbecue Accessories Starter Set was likely the most commonly sold add-on besides a cover. That being the case, if you are a kettle collector or flipper you've bound to have come across bits and pieces of this set along the way. Either a rusty old roast rack, a tool holder or even a set of the good old charcoal rails. Here are some NIB examples showing how the marketing and packaging progressed from the late 70's to mid 80's. From left to right above, these sets are Copyrighted 77′, 80′ and 84′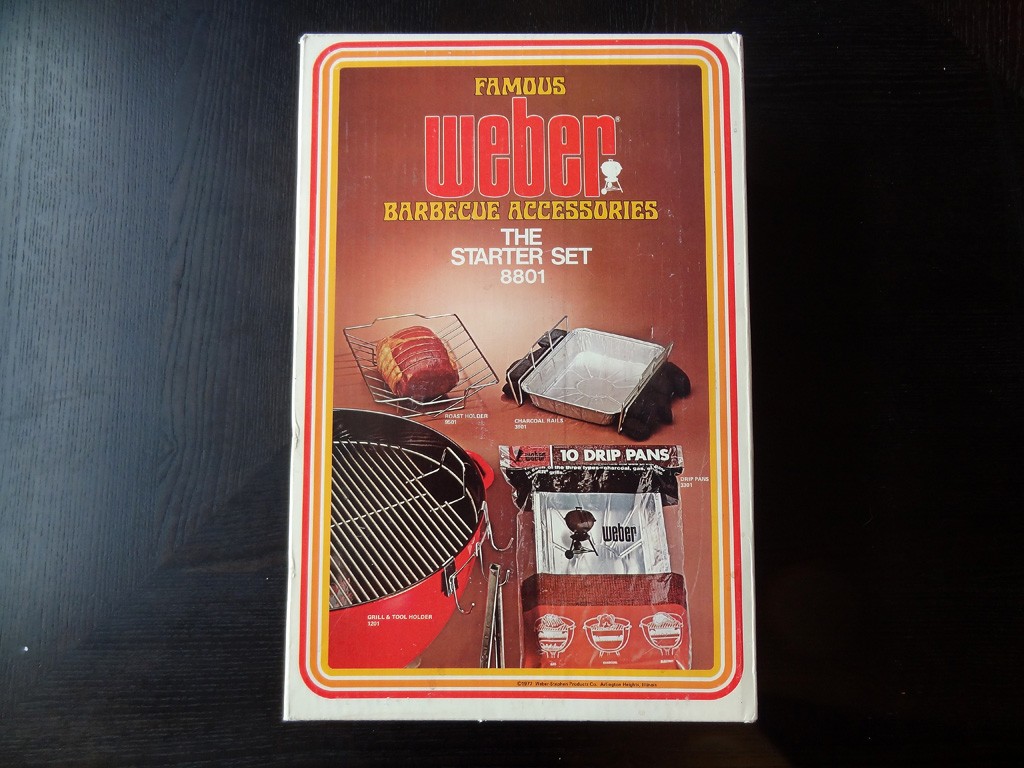 Each of the three boxes has a slightly different name although the contents remained the same throughout the 7 years. Each kit includes 10 Drip Pans, A Roast Holder, Charcoal Rails, and a Tool Holder. The 1977′ Starter set was labeled "Famous Weber Barbecue Accessories – The Starter Set 8801." and had some fantastic 70's coloring to it. This has to be my personal favorite of the bunch!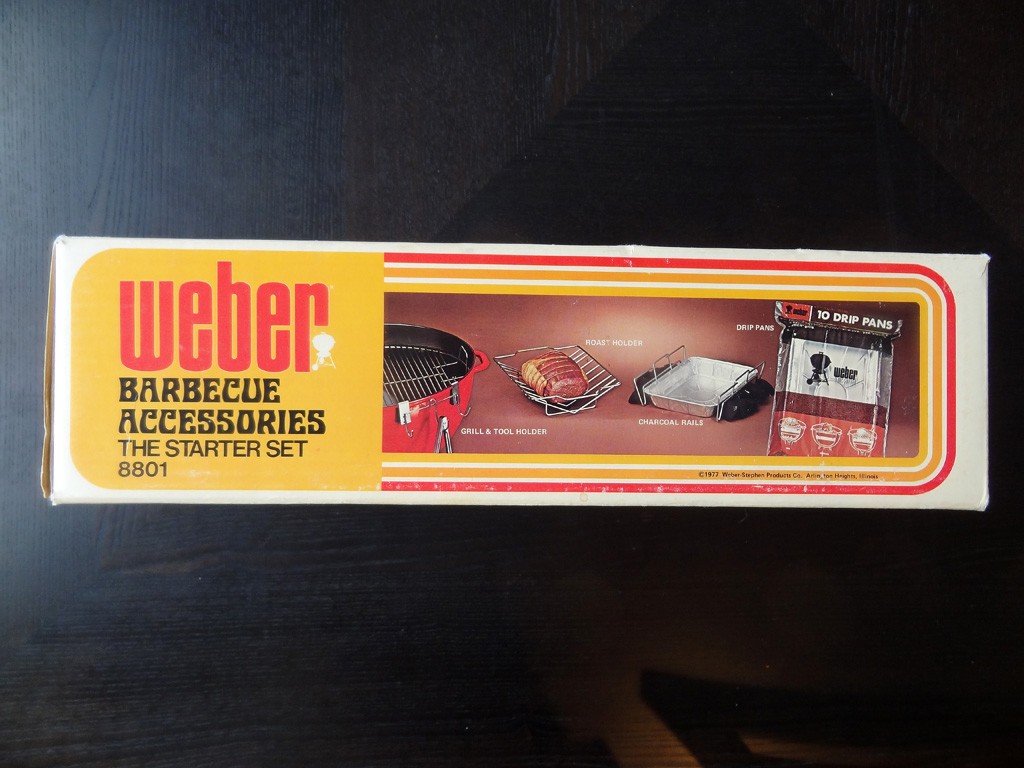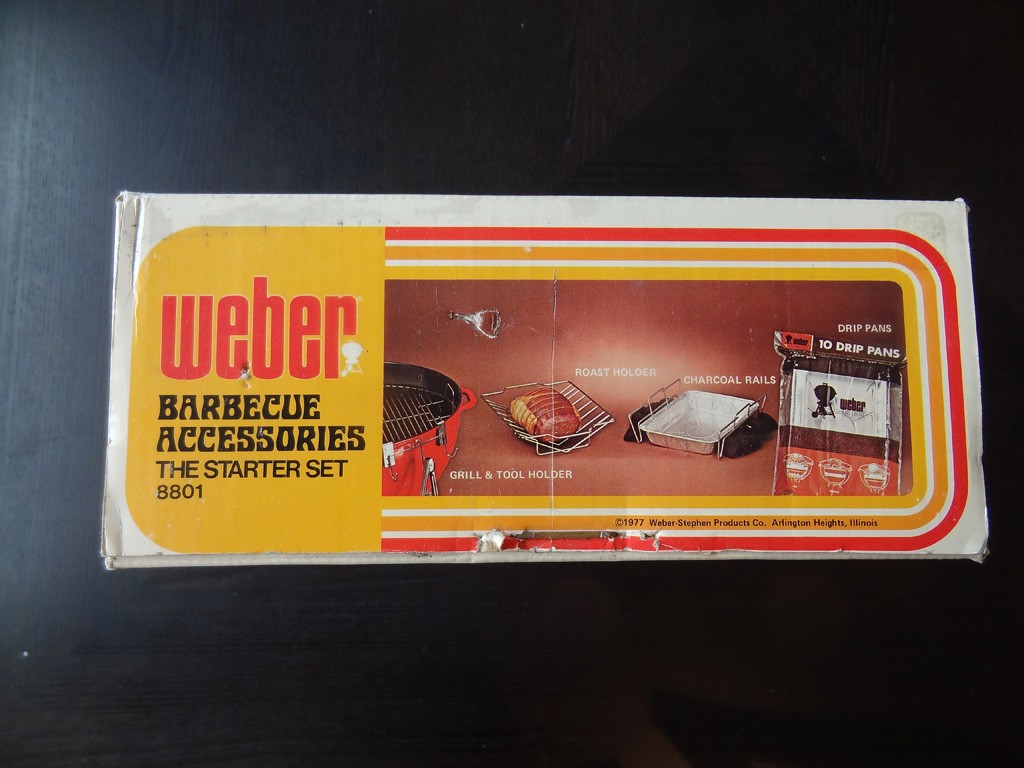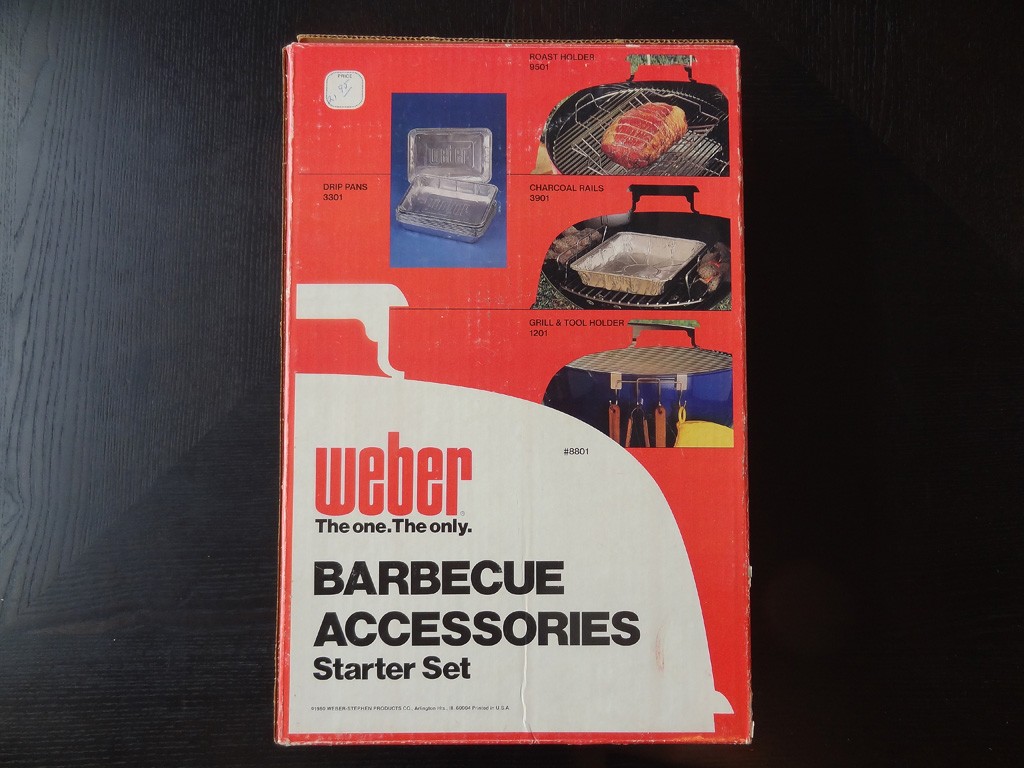 By the time the 1980 Starter Set was on the market Weber had embraced the "Silhouette" style branding and transitioned the accessory items over accordingly. The name was also slightly updated to "Weber – The One. The Only. Barbecue Accessories Starter Set"  Very 80's feel to this one!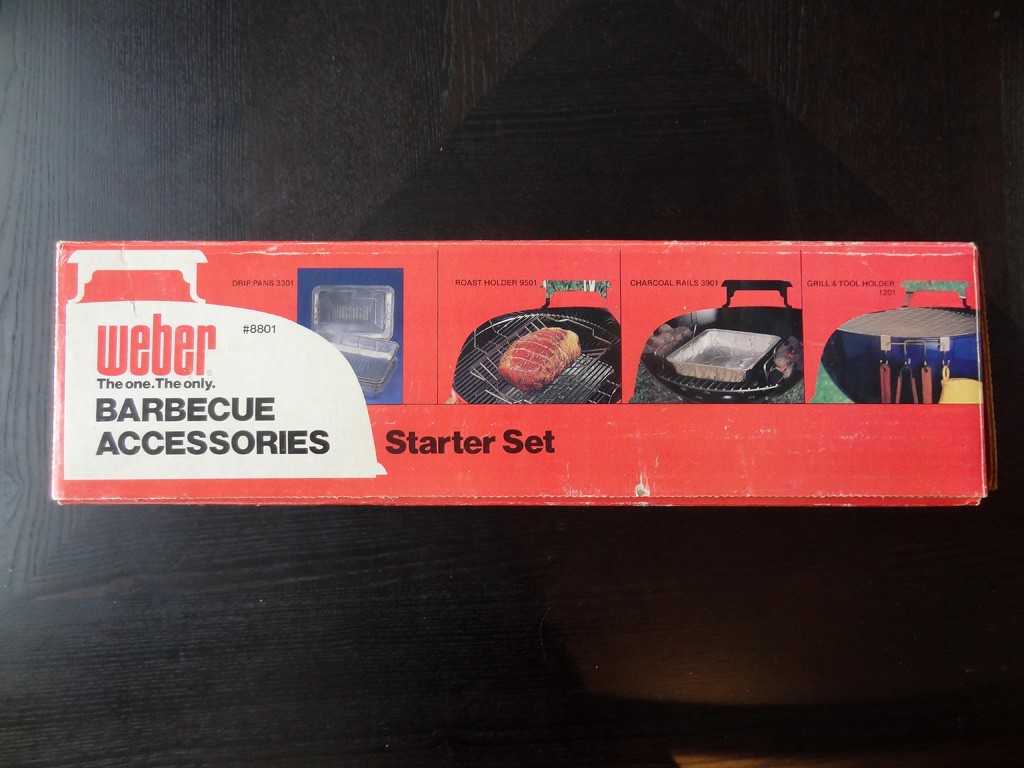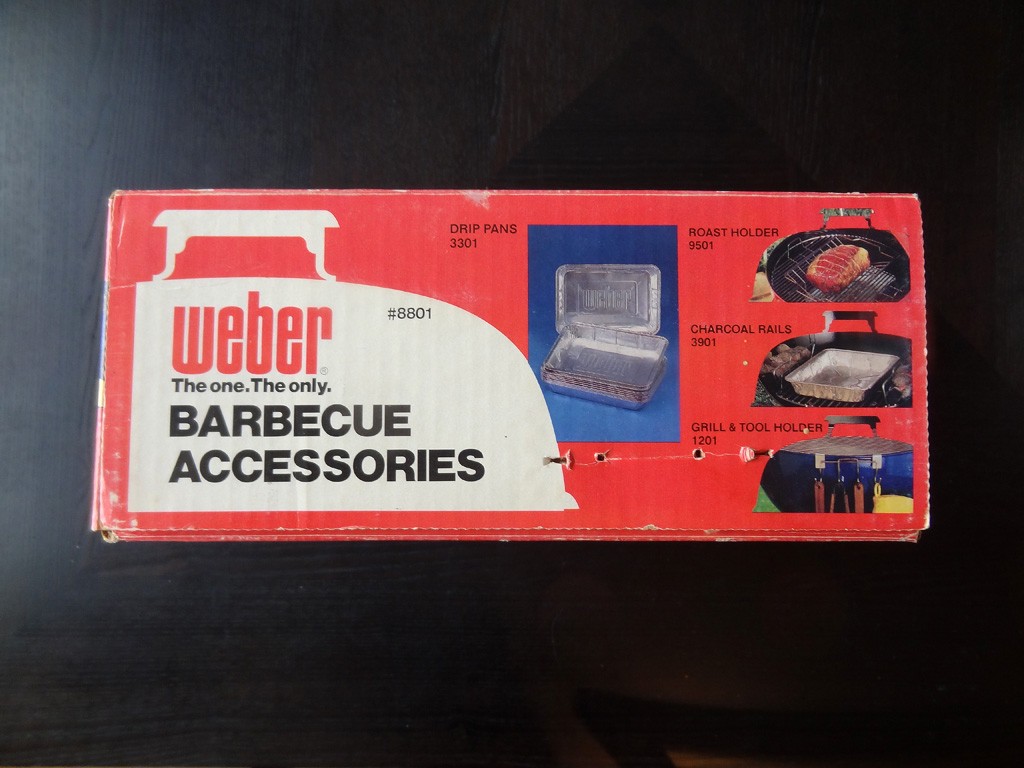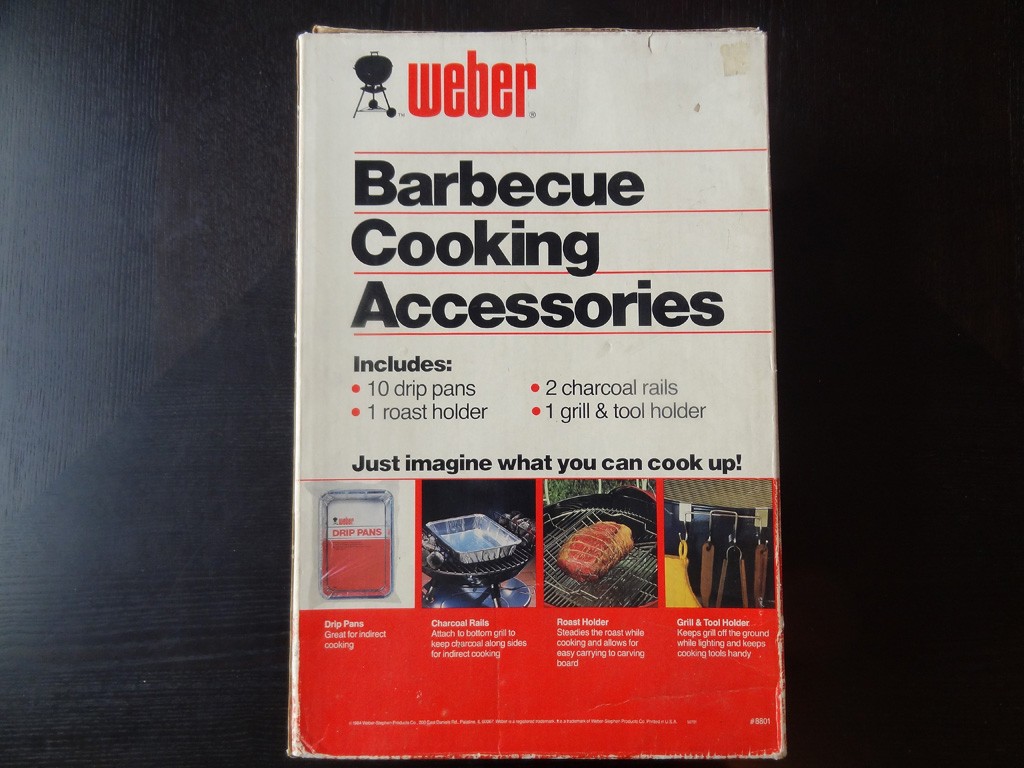 Finally we have the circa 1984′ Accessory Kit. Once again the name has been tweaked, this time appearing simply as "Weber Barbecue Cooking Accessories". Notice the first inclusion of the more recognizable "Kettle Logo" that is still for the most part in use today. (only swapped over to the right)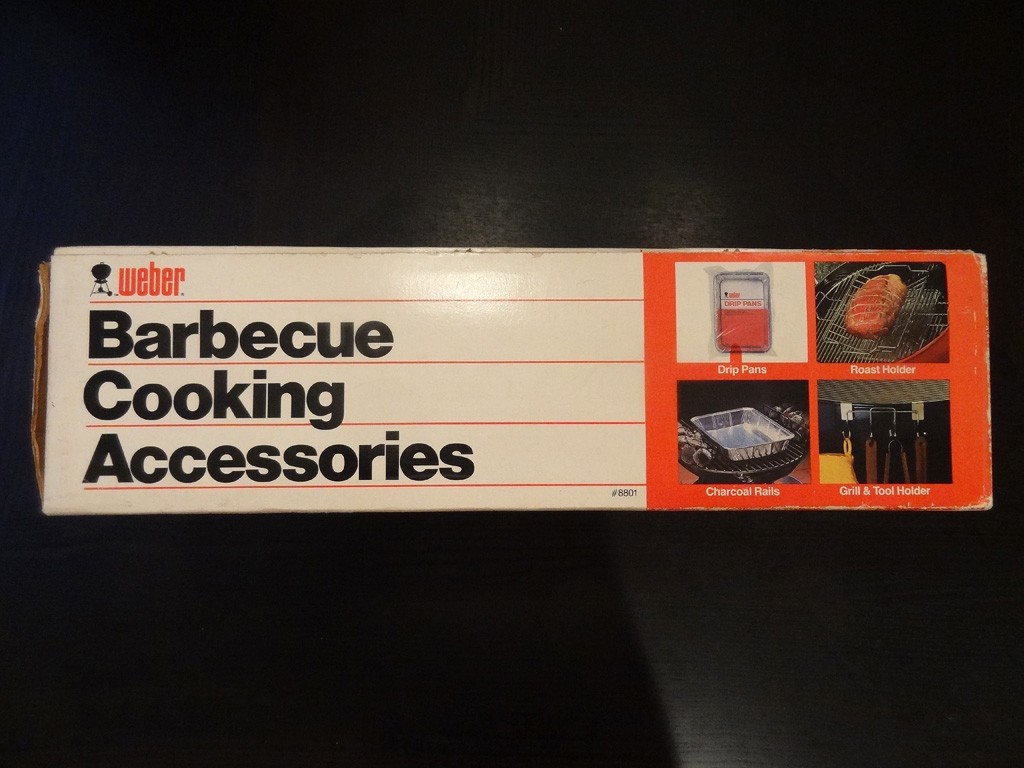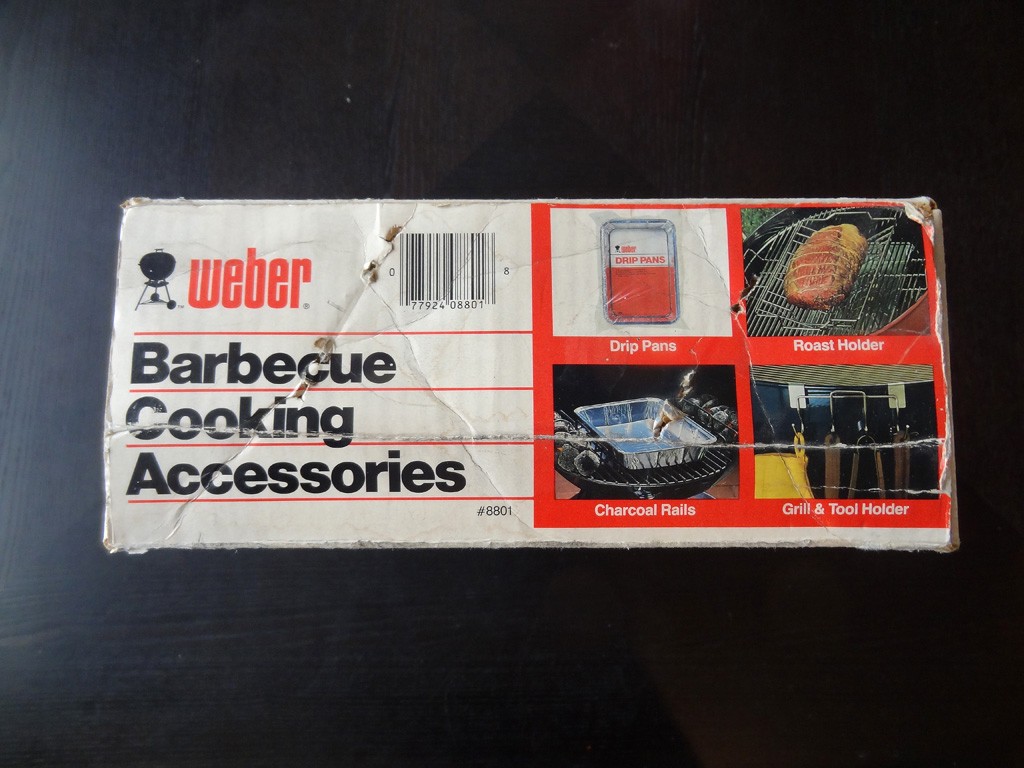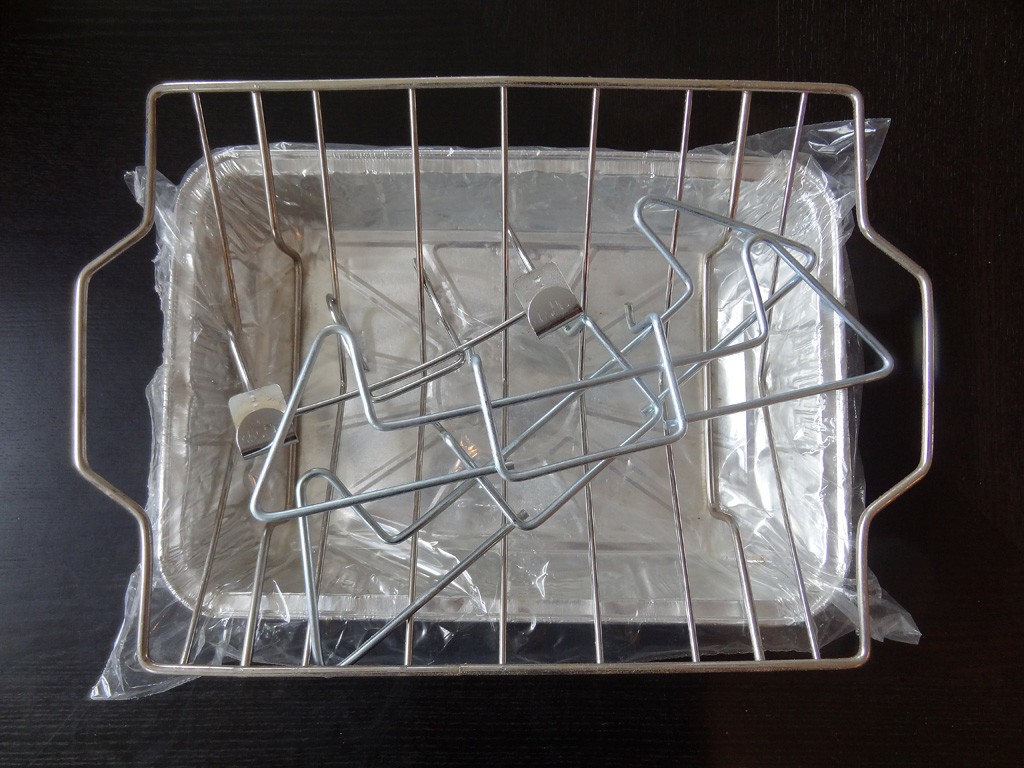 Here are the package contents straight out of the box.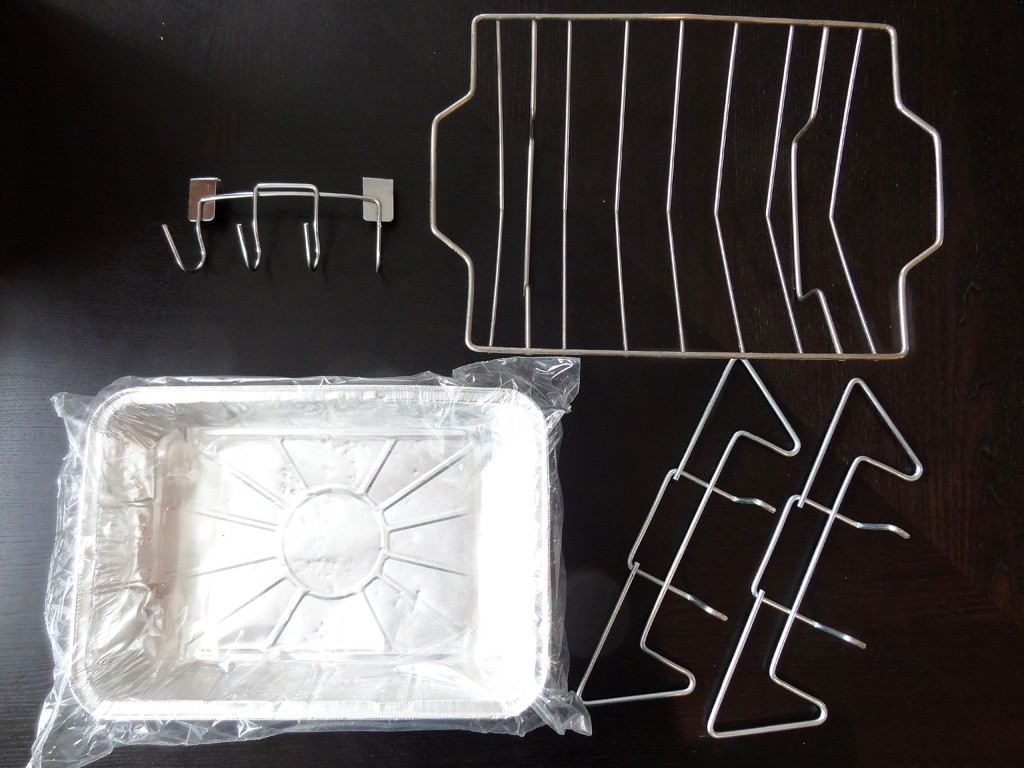 It really is a great little starter set for people looking to expand their horizons in covered cooking.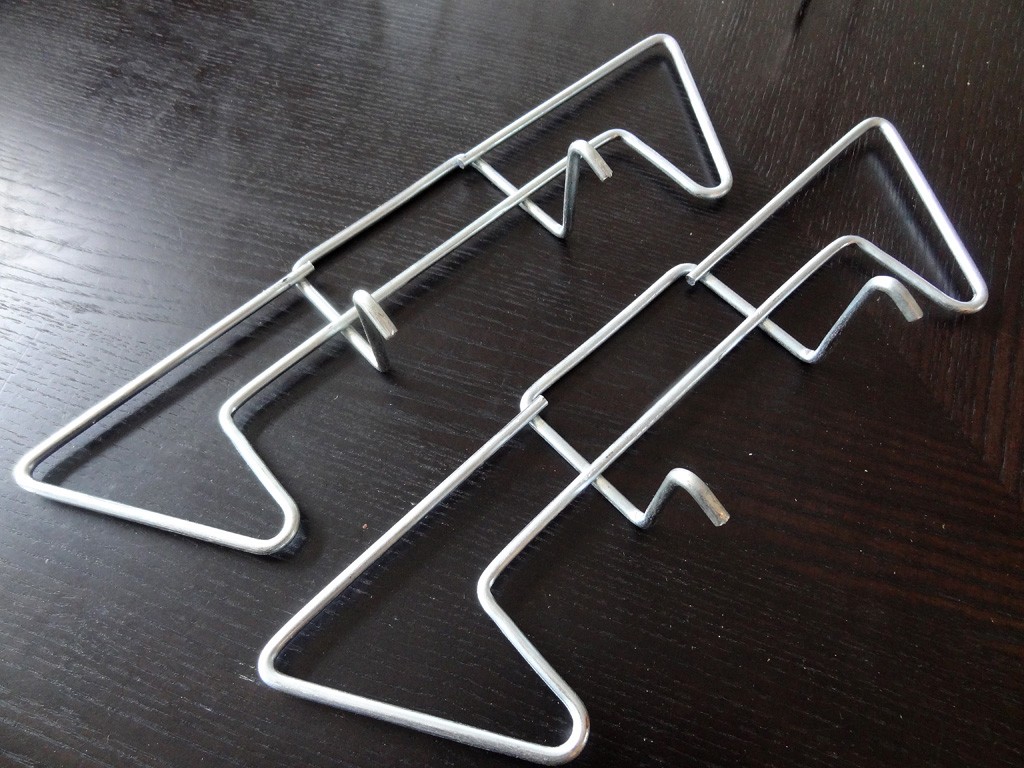 It's fairly uncommon to see a set of these charcoal rails still shiny and new! They stand up to some serious abuse and generally end up disintegrating after a few good years of use in the kettle.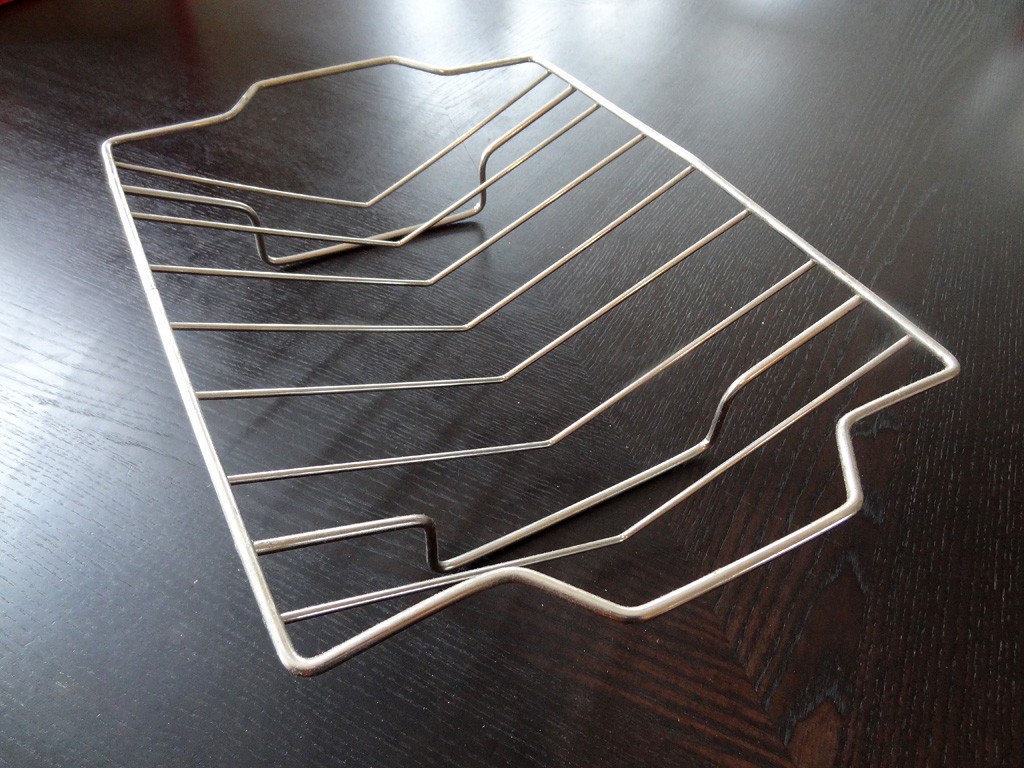 Here's a shot of the roast holder – nothing too fancy but gives you a lot of flexibility in terms of what you want to cook on it. A handy accessory for any grillers arsenal.
Thanks for Reading and hope you enjoyed!
Matt
R – R – R