I've always been curious about silicone grilling gloves, so when WKC member @fedex posted up an Amazon deal that was too good to pass up I decided to give them a try. This particular offering is made by a company called Ancient BBQ and can be found here: Amazon – Silicone Grilling Gloves
Below is some additional information found on the AncientBBQ website:
" Heat Resistant Up-To 425°F – No more getting hand burn from BBQ, Cooking, Oven or Grill. Perfect for handle hot meat on the grill, pick up grates, easy to turn meat without using fork or tongs or distribute coals in the grill without feel any heat.
FDA Approved – Made from 100% FDA Approved BPA-Free food grade silicone material. It safe for direct food handling with this silicone bbq gloves.
Hot Liquid Waterproof – Safe your hand from splashes hot liquids as it waterproof. Can hold hot boiling water pot for more then a few seconds without accidentally burn, or stick your hand into boiling water for frying a turkey.
Easy to Clean and Dishwasher Safe – This silicone gloves is super easy to clean, just throw them to dishwasher and they're like new!
5 Fingers Design – You'll love the idea of having some finger instead of the mittens type of gloves, awesome alternative to cloth pot holders. Design best for pulling pork or flip juicy ribs without scalding your hand.
Comfortable to Wear – Able to handle hot meat right on the grill or smoker really easy, or flipped ceramic pizza stone at about 500 degree. Better then tong, fork and hot pad.
Secure Grip – Nibs dots silicone design give a good secure grip on whatever you holding. Heat resistant, waterproof and the right thickness for maximum protection. "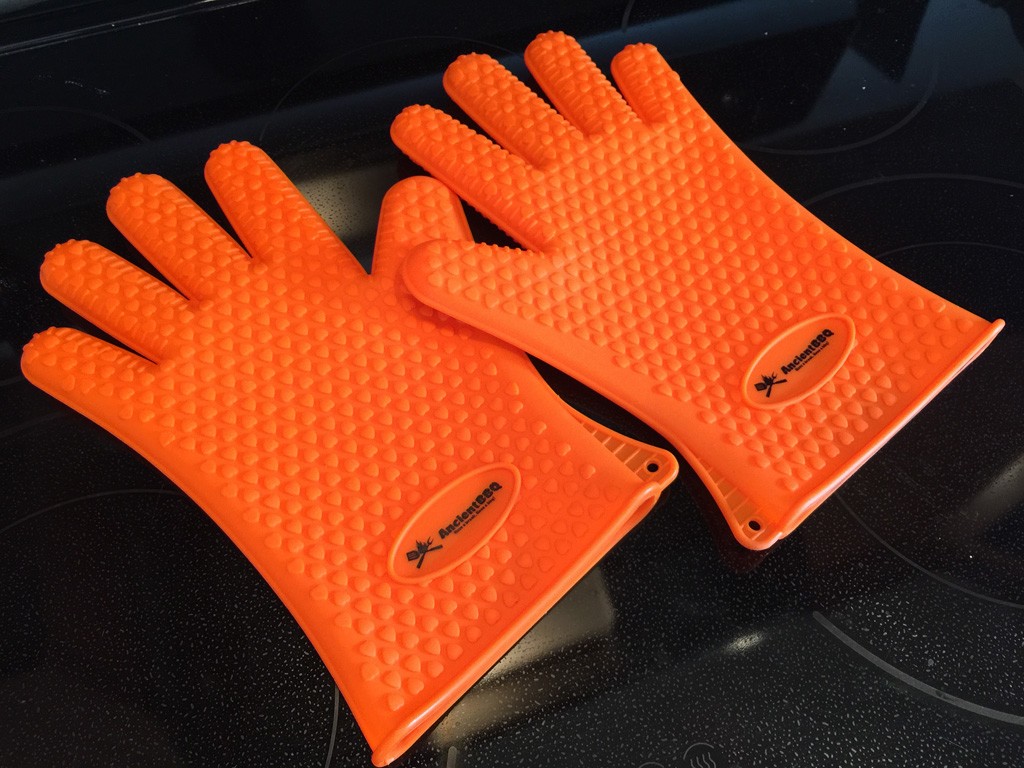 So do the gloves really live up to the claims? … Indeed they do!
While recently cooking a pork shoulder I was easily able to pick up the meat and remove it from the grill with only so much as a hint of the heat getting through the glove. Turning chicken wings or other small items is also quite easy as the silicone material is quite pliable. There are small raised dots over the surface of the glove to further protect you from the heat and also to provide some extra grip. Cleanup was simple using a soft bristle dish brush and soapy water.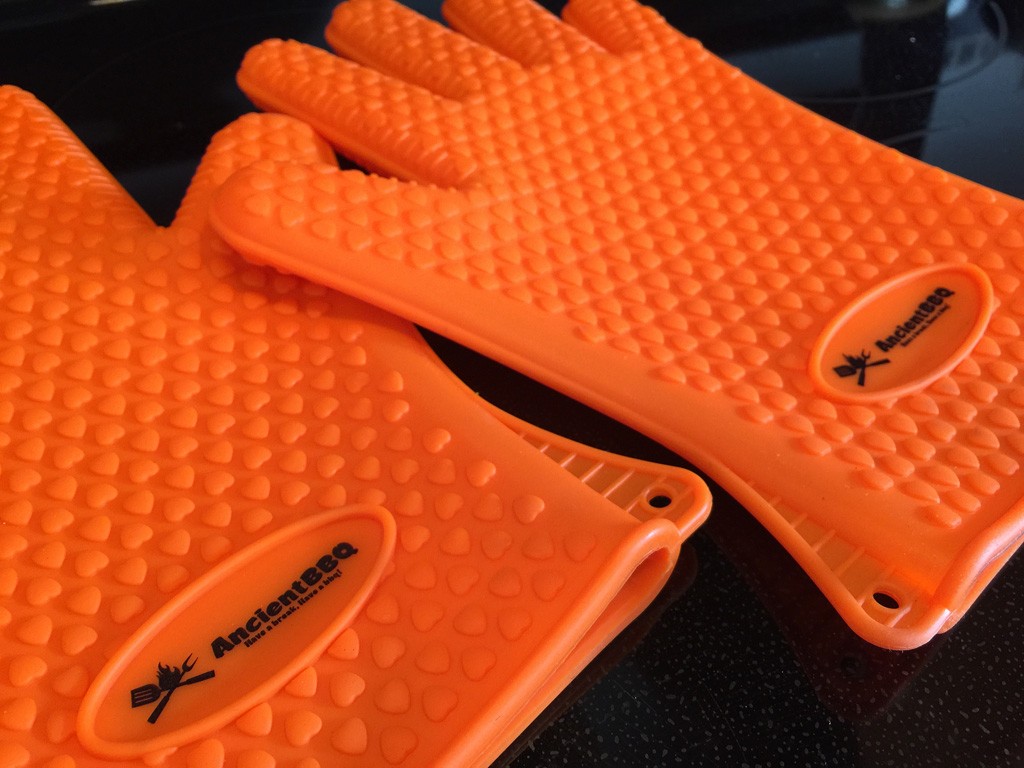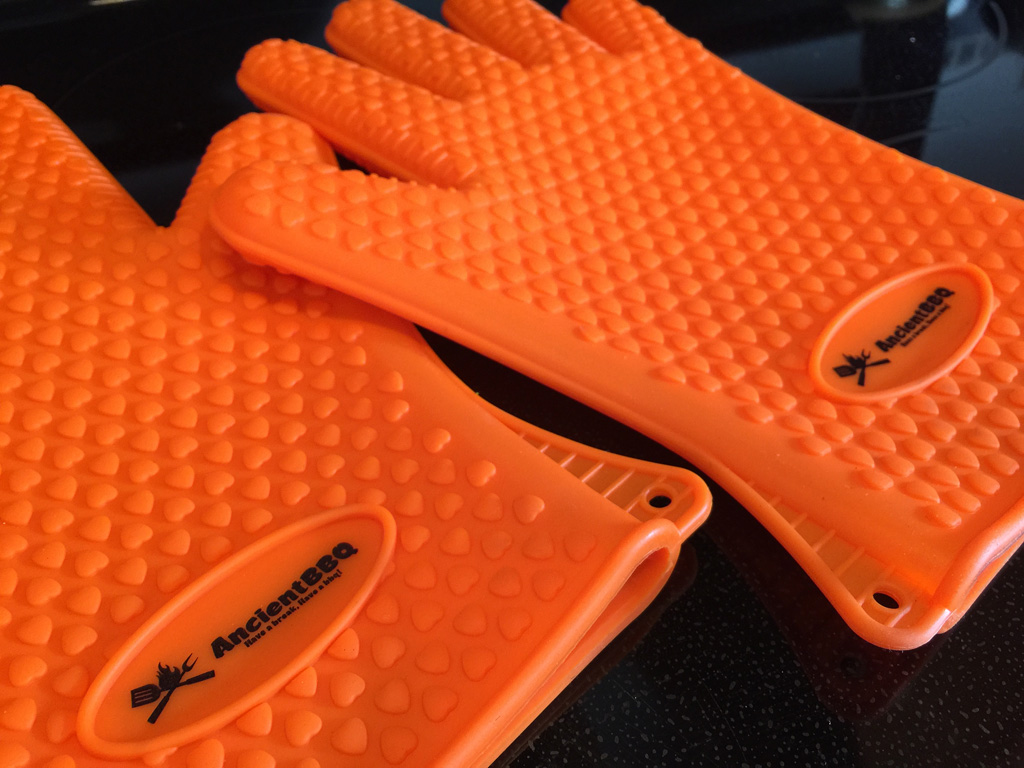 I was originally skeptical but am now a believer in these gloves and would recommend them to friends at the SALE price on Amazon. At the time of this writing they are being sold for $16 shipped which I feel is a fair price based on the product received. However, the regular list price of $59.99 is far too much in my opinion so hang in there if they are not on sale and wait for a better deal.
Happy Grilling!
Six
R – R – R