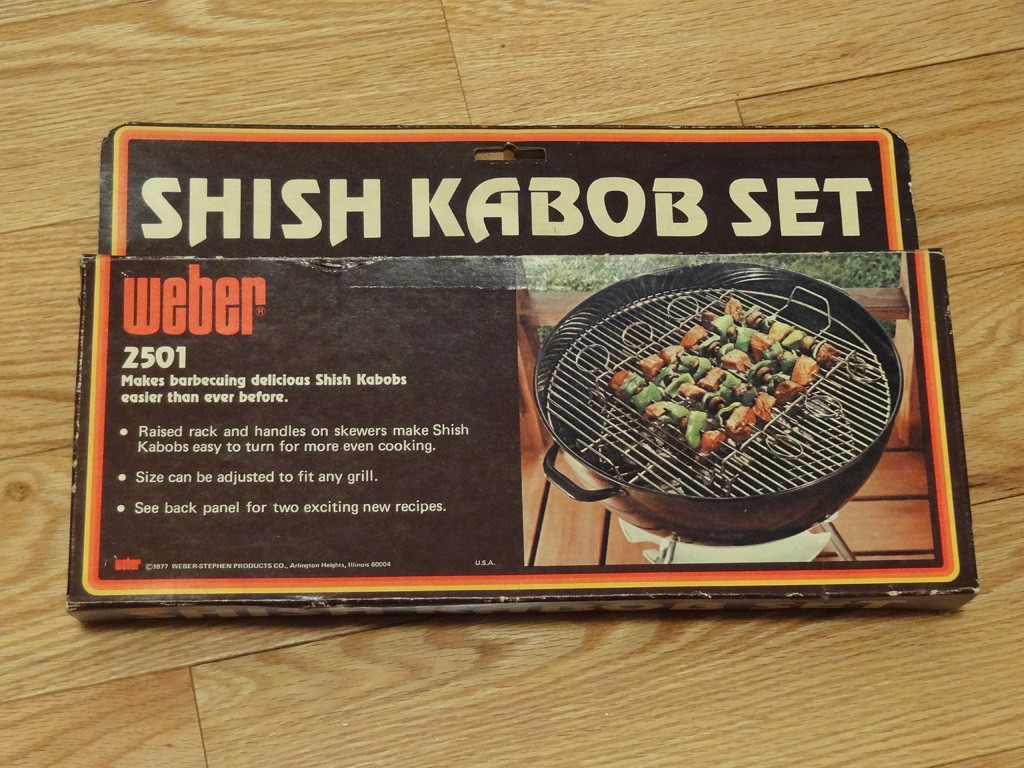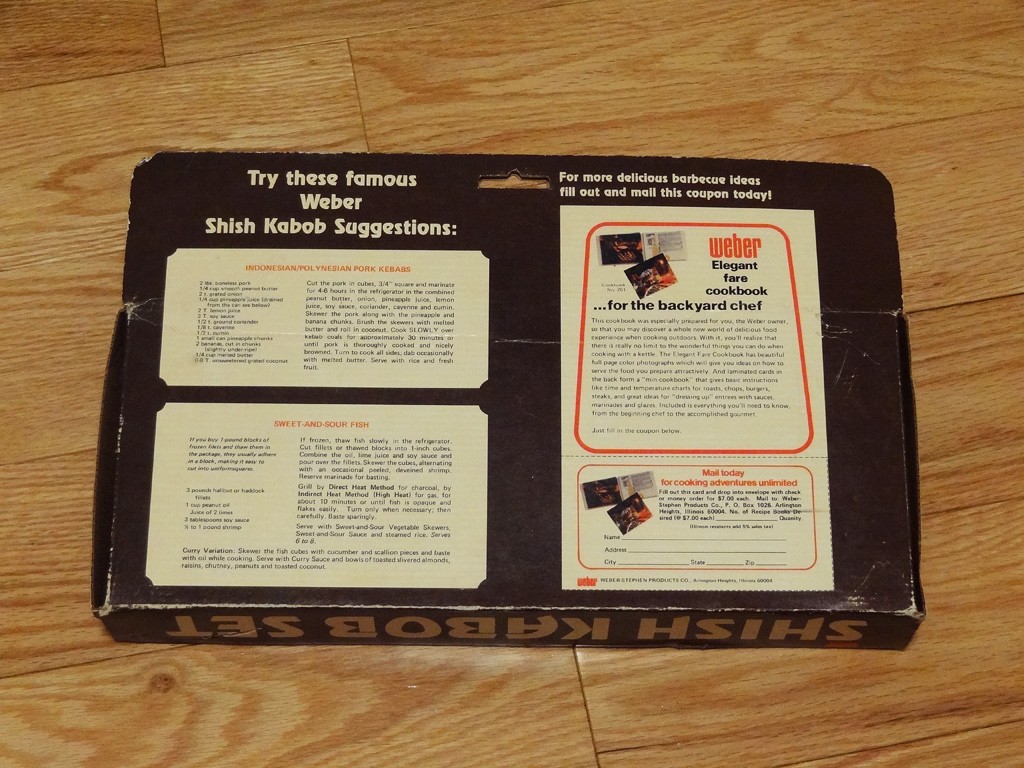 "6 heavy duty stainless steel skewers lay on nickel plated rack that firmly attaches to cooking grill. Prepare delicious kabob meals on any grill."
We'd like to start documenting all of the Vintage Weber Accessories out there – so here we go!
This Weber Shish Kebob Set is copyright 1977 and includes two main rails and 6 kebob skewers. The "rails" snap onto the grill and hold themselves in place and then the kebob skewers lay out across the rack in the provided ridges. They seem to fit nicely and should prevent the skewer from rolling or turning on it's own.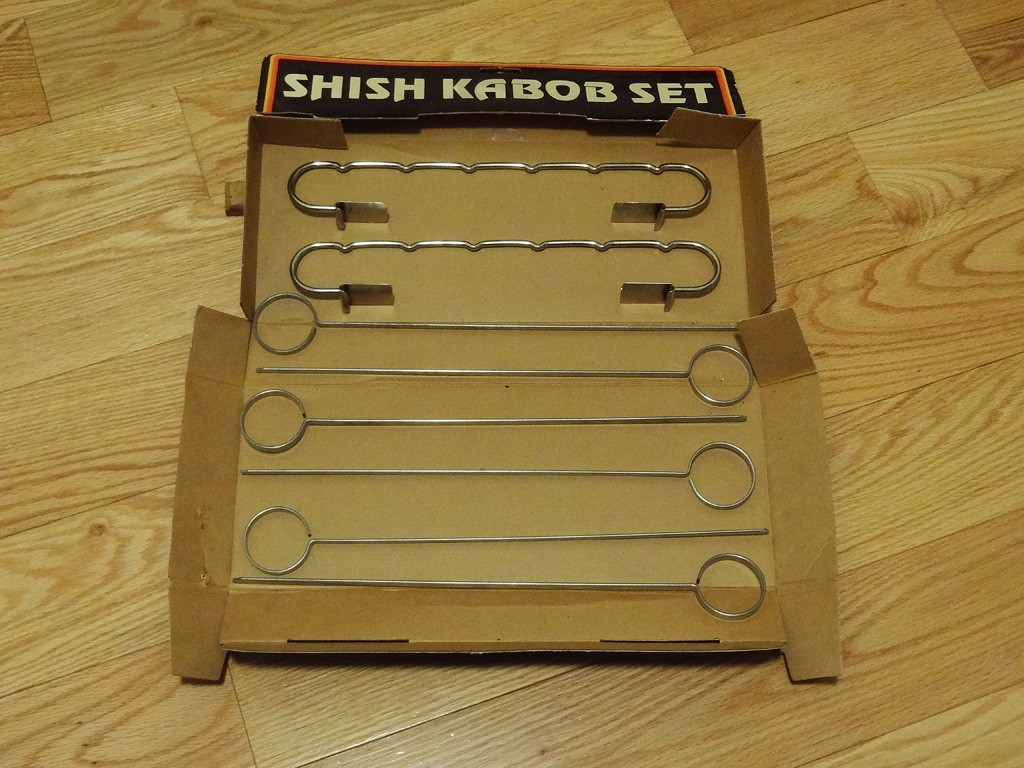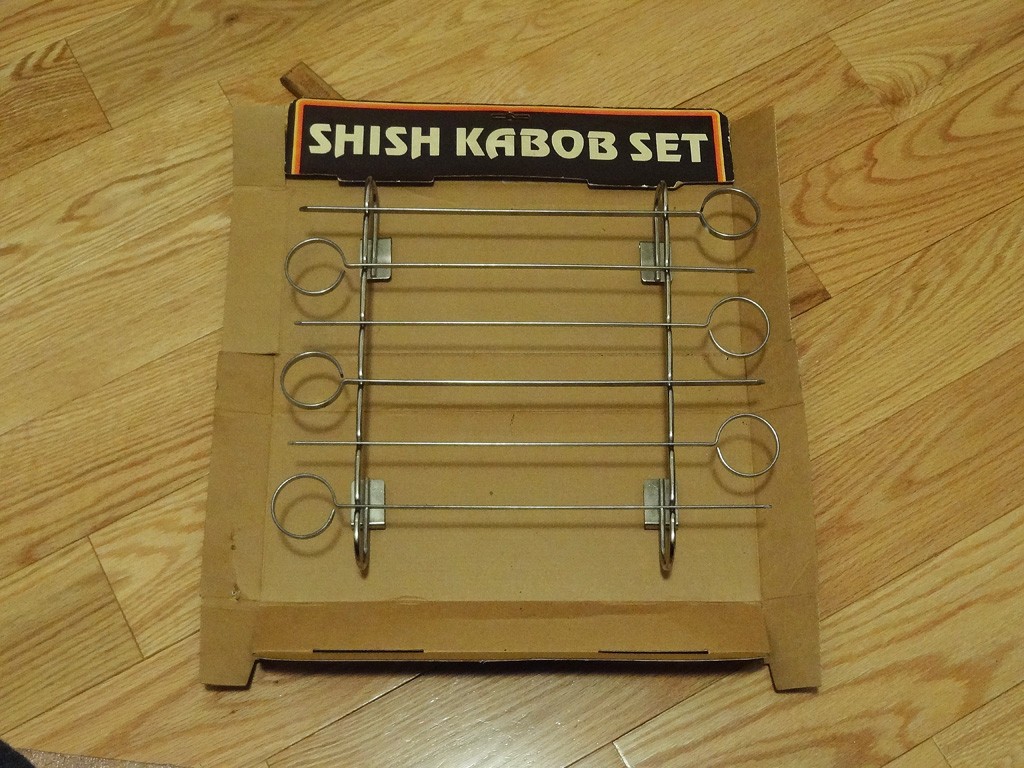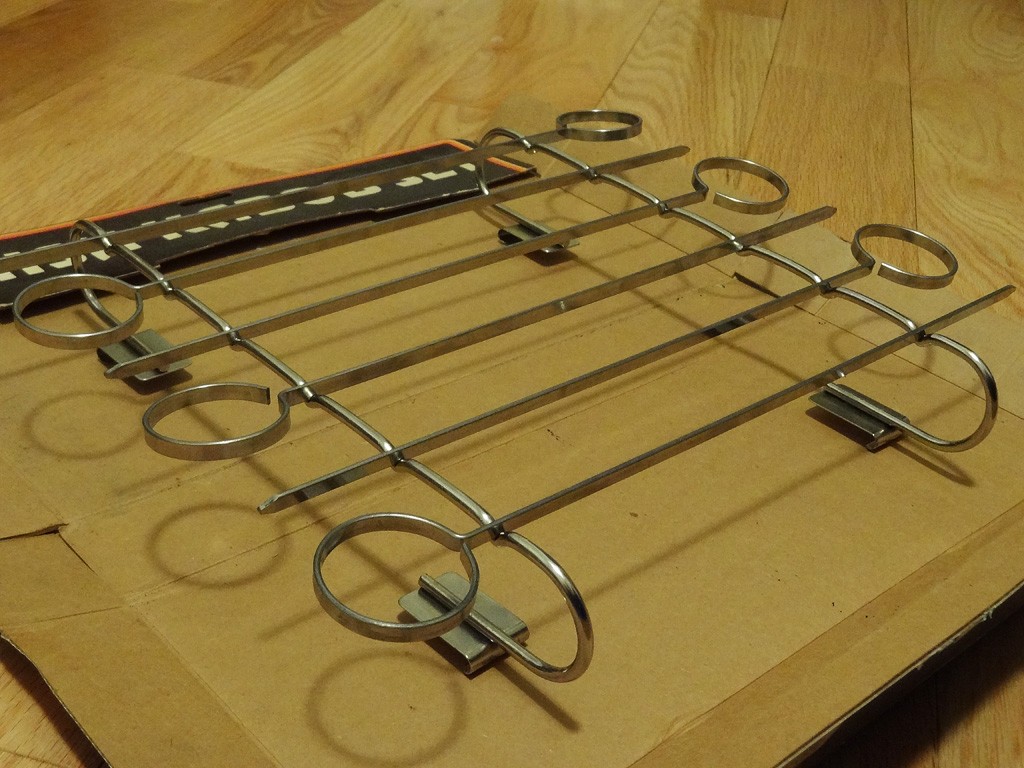 Below is a clip of the 1979 Weber catalogue showing the Shish Kebob set listed as number 6 and pictured the bottom right corner: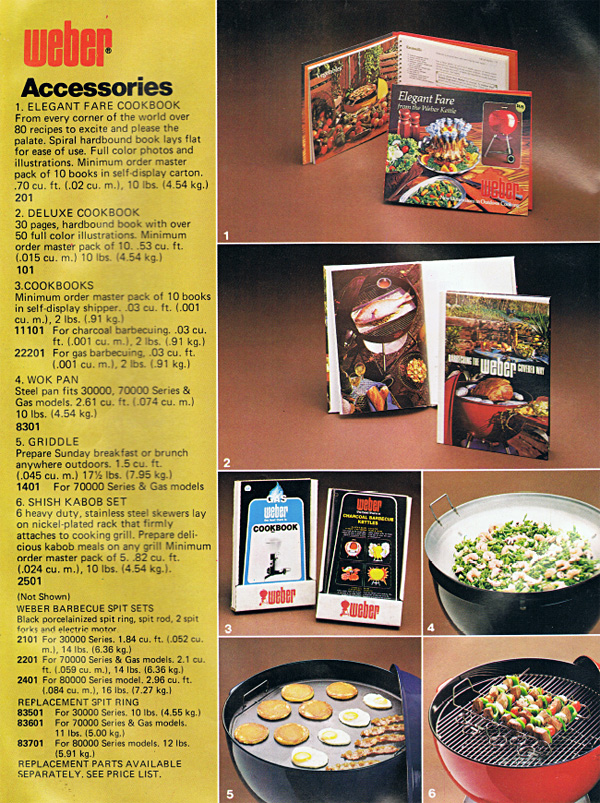 Here is later 80's style packaging for the same set. Also note the slight design change with the addition of a wire frame: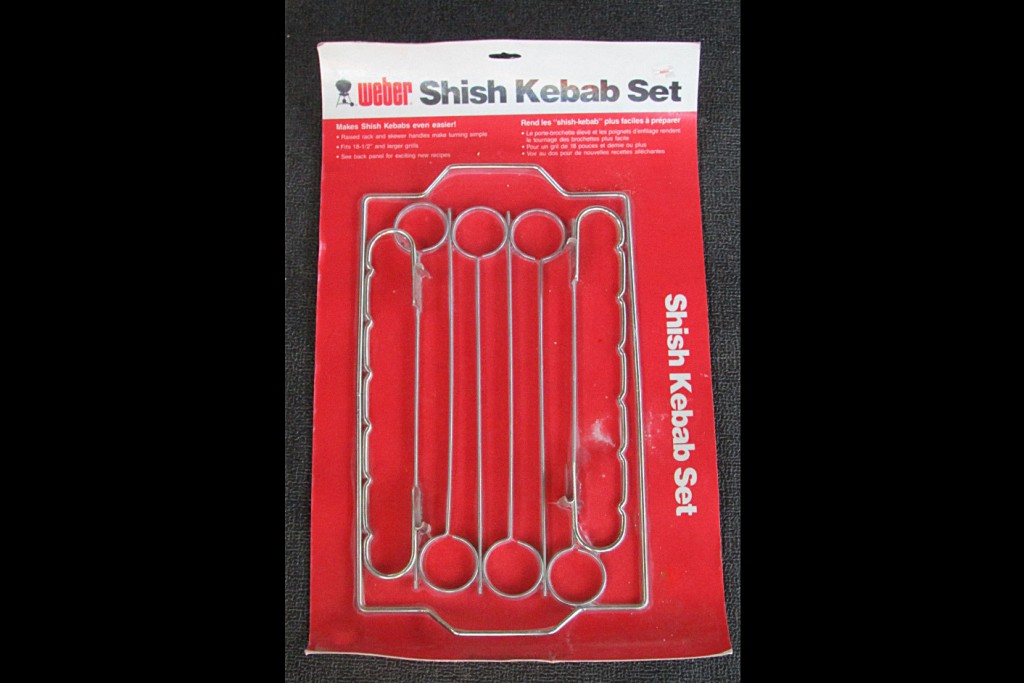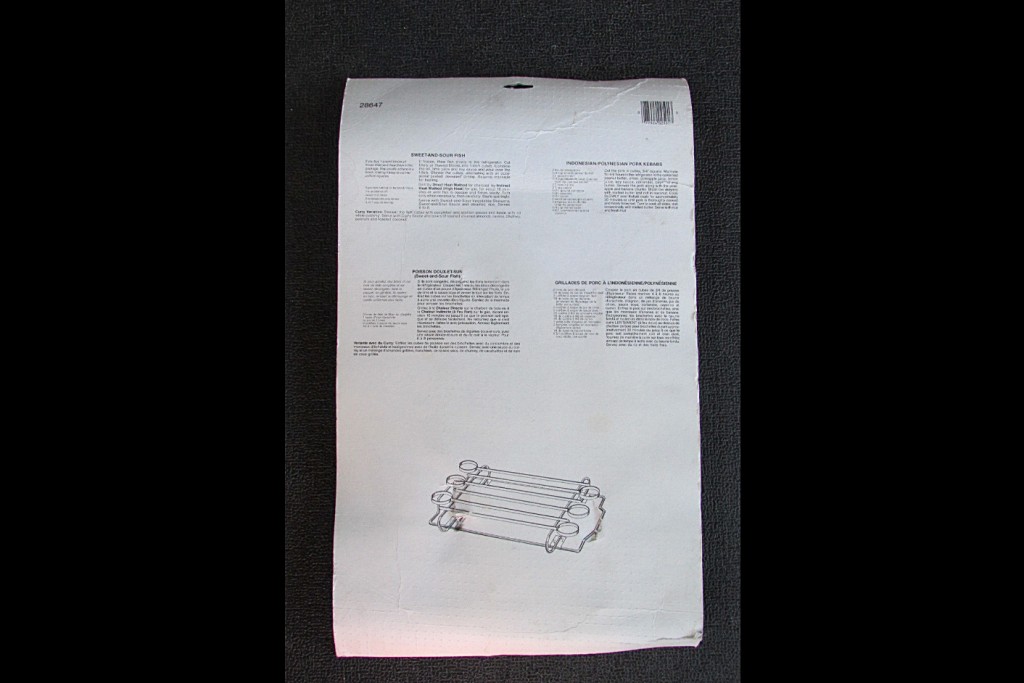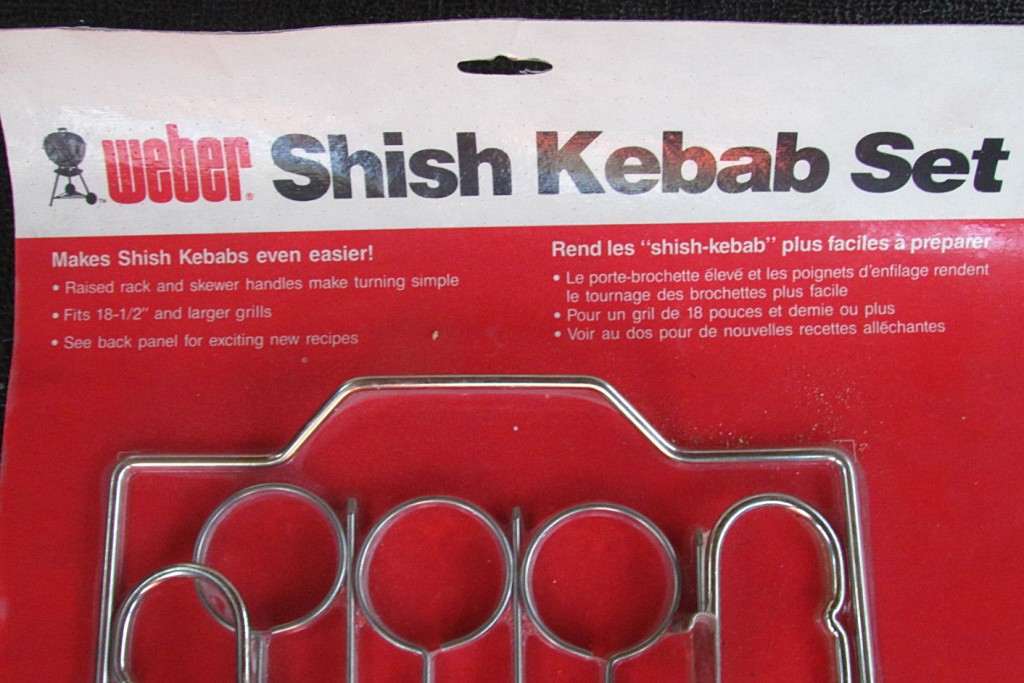 Thanks for looking!
Six
R – R – R