Early this week member @eccj shared a great looking recipe for "Smoked Mashed Potato Balls" ! These had me drooling at the keyboard just reading the post … check it out!
"They are super simple to make." – eccj
Ingredients:
6 jumbo potatoes cubed
3 eggs beaten (egg wash)
6 pieces of Bacon
8oz block of Cheddar Cheese cubed
2 cups of Panko Breadcrumbs
1 stick of butter
1/3 cup of grated Peccorino Romano cheese
1 cup of heavy cream (our whole milk/ half & half
1/3 cup of EVOO
Onion Powder (to taste)
Garlic Powder (to taste)
Liberal amount of Salt & Pepper
Prep:
Boil the potatoes for about an hour until fully cooked. I left the skin on. Get out your potato masher and go to work!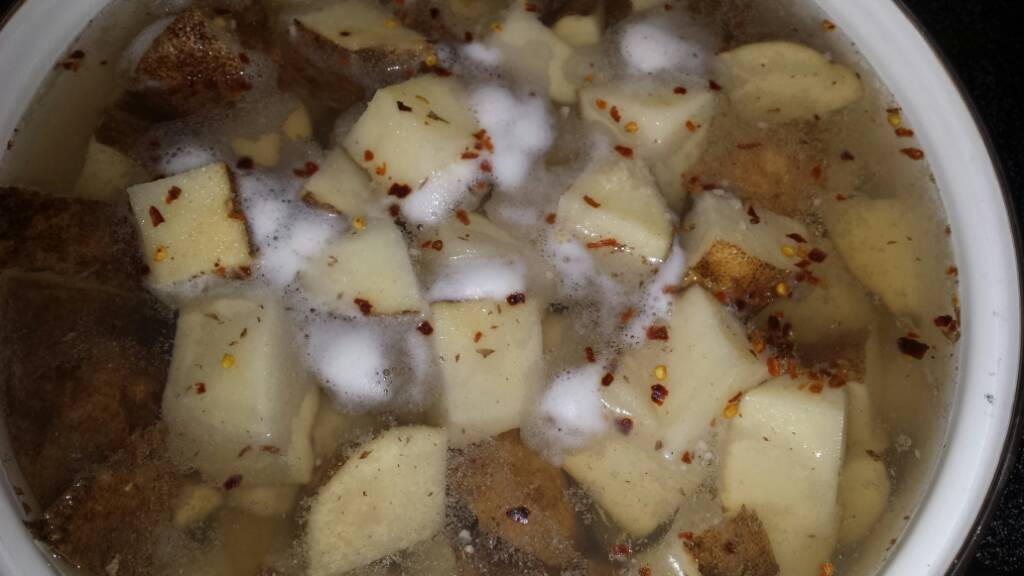 Put your Bacon in the oven on a sheet of foil or cookie pan. At 400 degrees it well crisp within 15 mins.
Crumble your Bacon, add it to the potatoes along with the butter, salt, pepper, heavy cream, EVOO, OP & GP! Once everything is mashed together take a cube of cheese and form a golf ball sized ball of mashed potatoes around it.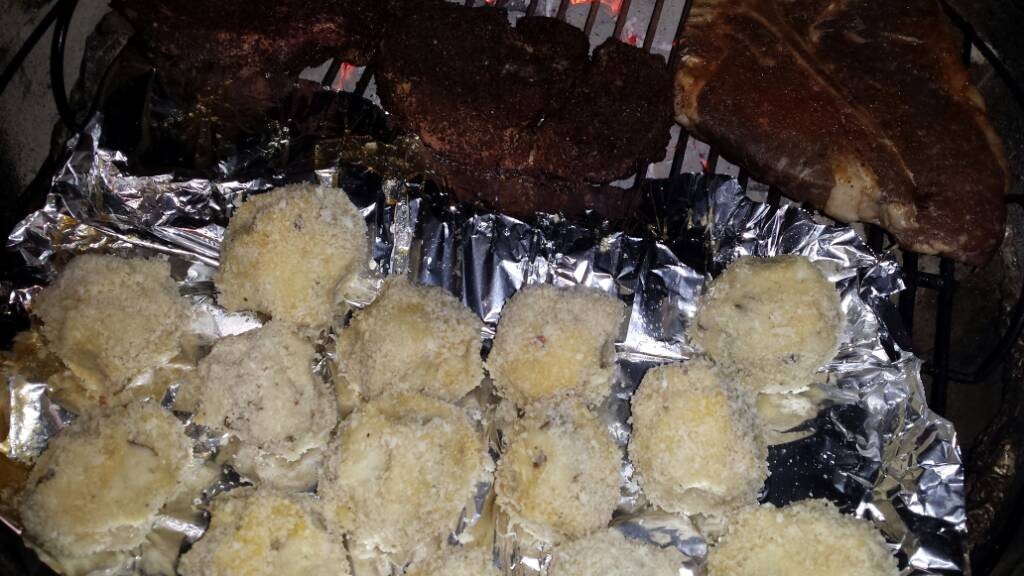 Dip the balls in the egg wash, then sprinkle the panko breadcrumbs all over the ball.
I put them on the grill after the steaks were done but I had to add more charcoal and a little Bradford pear for the smoke. Once the temp reached 300 degrees these were done in 45 mins.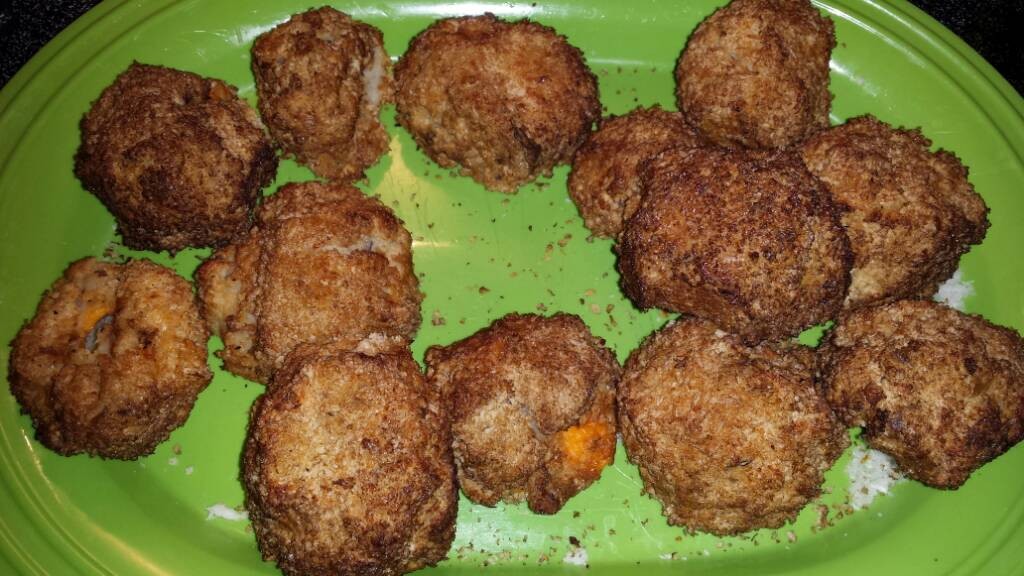 A couple days later I reheated what was left and did up the rest of the Bacon for a late night snack!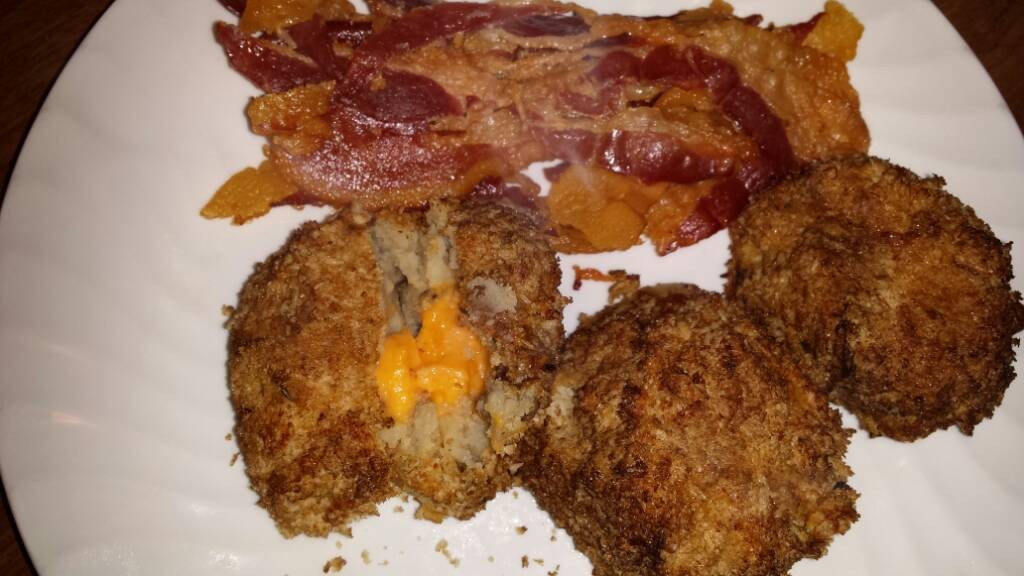 Thanks again eccj! These look really REALLY good!
– Six
R – R – R