Part 2: The Yellow Feather
(Click here to read part 1)
Immediately after all arrangements were made to purchase and ship the Ranch I moved on to the next matter of business… finding @Plant_City_Mike a 22.5″ Yellow kettle. As most of you know this is not an easy task even if you know all the right places to search. Believe it or not over the course of 6+ month search I thought I had secured a grill for him 2 separate times but unfortunately both deals fell through. Then came the only logical next step… beg and plea with every kettlehead I know!
In the end, the people whom I owe a huge amount of gratitude to is @Troy and @PBE_Gummi_Bear, but you guys aren't going to believe how this Yellow was found!!! The WKC has officially entered a whole new era of digital kettle hunting 😉
Get this – Lawrence was looking at VACATION RENTALS! on airbnb and actually spotted the Yellow kettle on a 360deg pano-shot of someone's backyard! … I'm not making this up!! Here is the original conversation clipping from November 26th 2013!!
Troy went on to tell me that the panorama shot had since been changed and that it no longer included a view of the yellow kettle so this was still a long shot. I quickly signed up to airbnb and then sent what must have been strangest request to ever grace this mans inbox… would you sell that yellow BBQ? Cold calling someone is one thing when you can see the kettle sitting outside – but this dude is going to think I'm downright crazy for telling him it was spied by a WKC recon agent 😉 Thankfully he turned out to be a really cool guy and he was willing to play ball! BINGO!
Here are the very first shots I received of the grill:
After some correspondence we finally spoke on the phone where he told me that he would consider a trade for a new model that had an ash catcher since it was better suited to his windy property. Within 10 min we had made a deal for the kettle in exchange for a new Crimson OTG I had purchase that was still in the box. Fast forward a few weeks later and my father met up with the seller Matthew in the Palm Springs area and did the swap. Later that day we spoke again just to finalize things and I mentioned that I would love to hear the story about how he came into possession of the kettle in the first place. He said sure no problem and that he would email something over later that week.
A few shots after the pickup: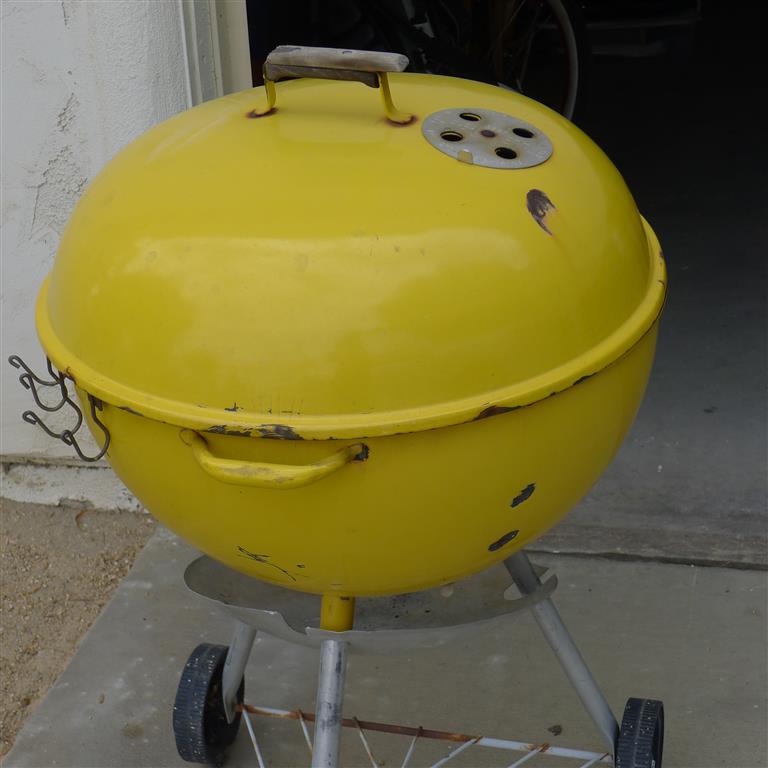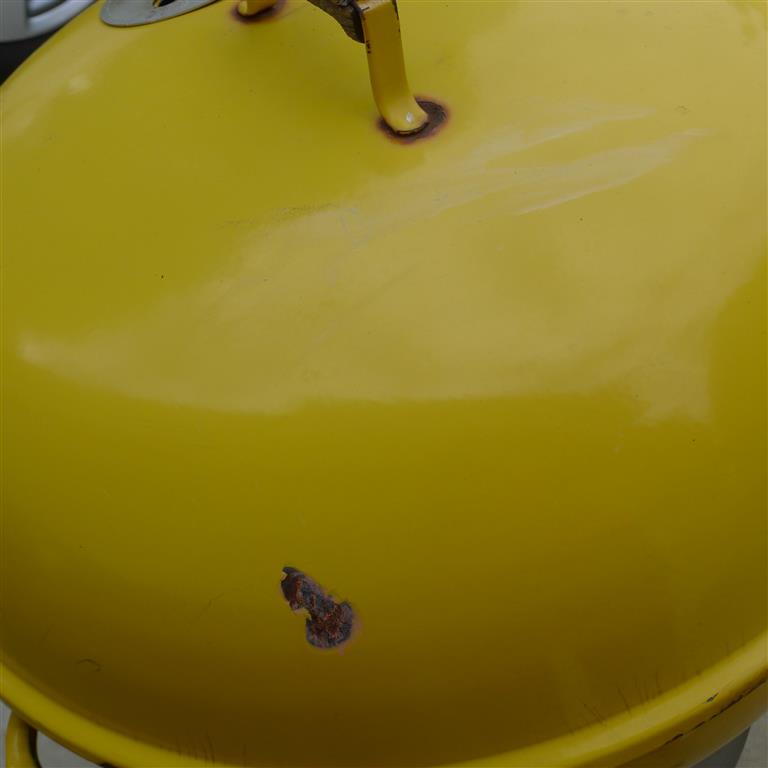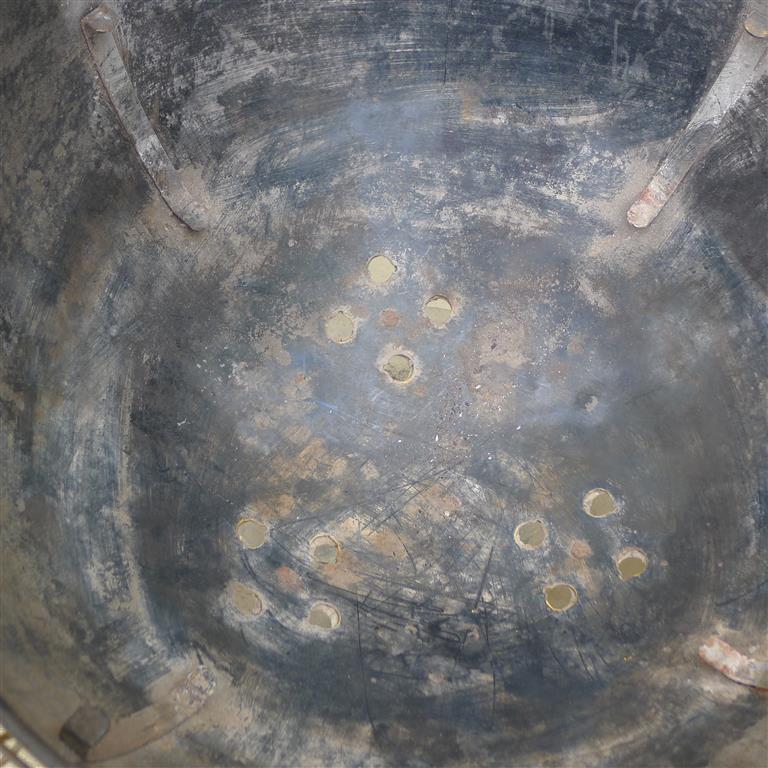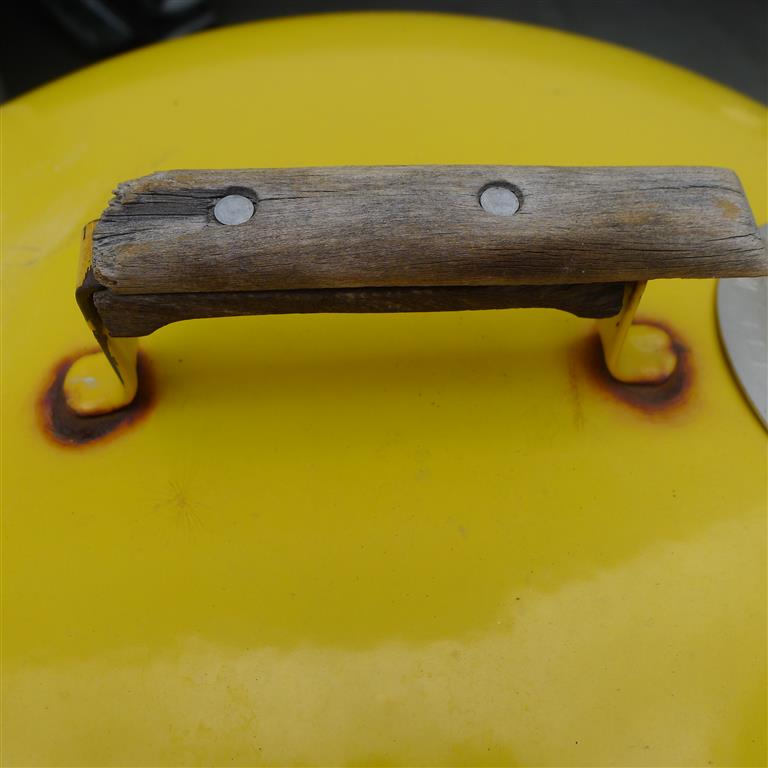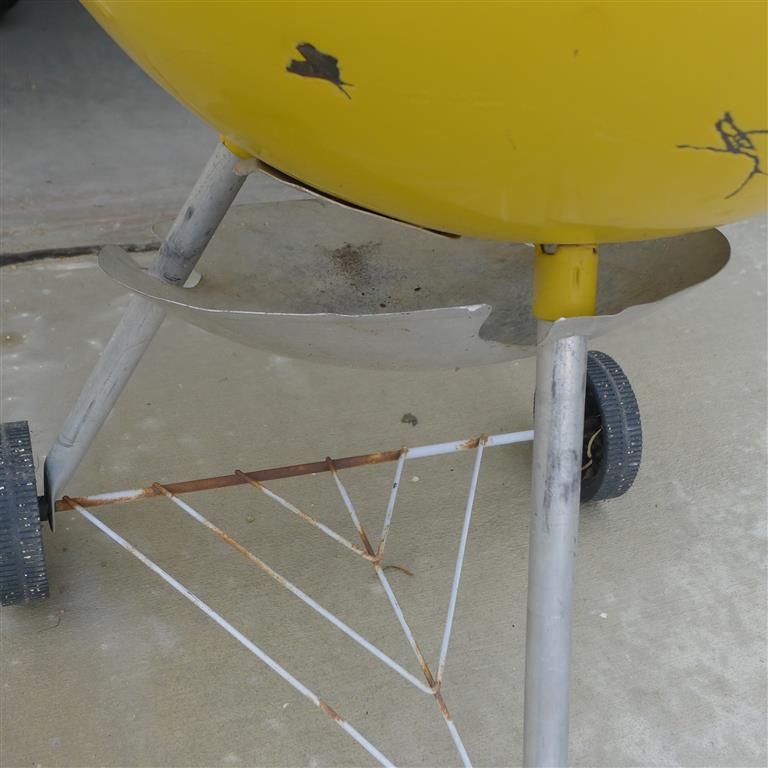 Sure enough, a few days later I received an e-mail – not only had he taken the time to share the story, he had actually typed it all up into a PDF! Matthew if you ever read this – thanks so much for everything!
Please be sure to check out this story: The Yellow Feather – Very cool!
So here we are almost 7 months later and "Area 51" has finally arrived to my home, and my good friend Michael has his long desired Yellow… but there was one last adventure for his kettle before it was shipped off! First I gave it a mini resto with some parts that I snuck into our suitcase and brought with us to Palm Springs, then added a nice maple zavod handle to polish things off properly. Finally this special grill came along with me to the recent mini-meet in SoCal and was blessed by the grand Poobah himself 😉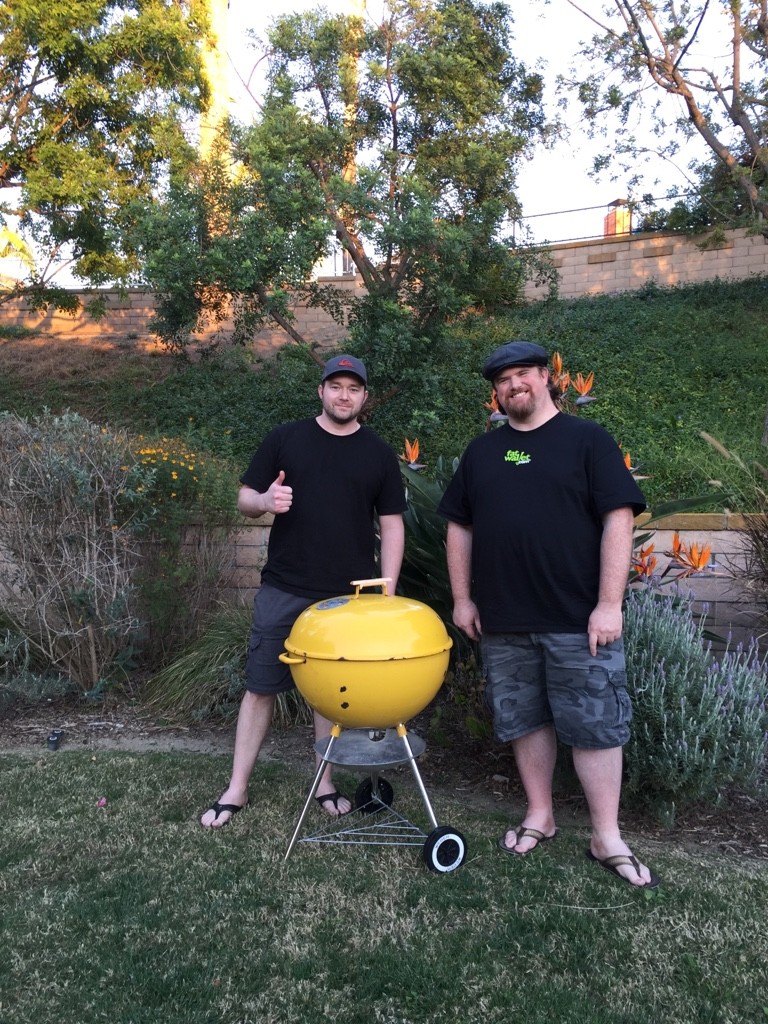 One last shot after cleanup and a handle then it's on it's way to FL!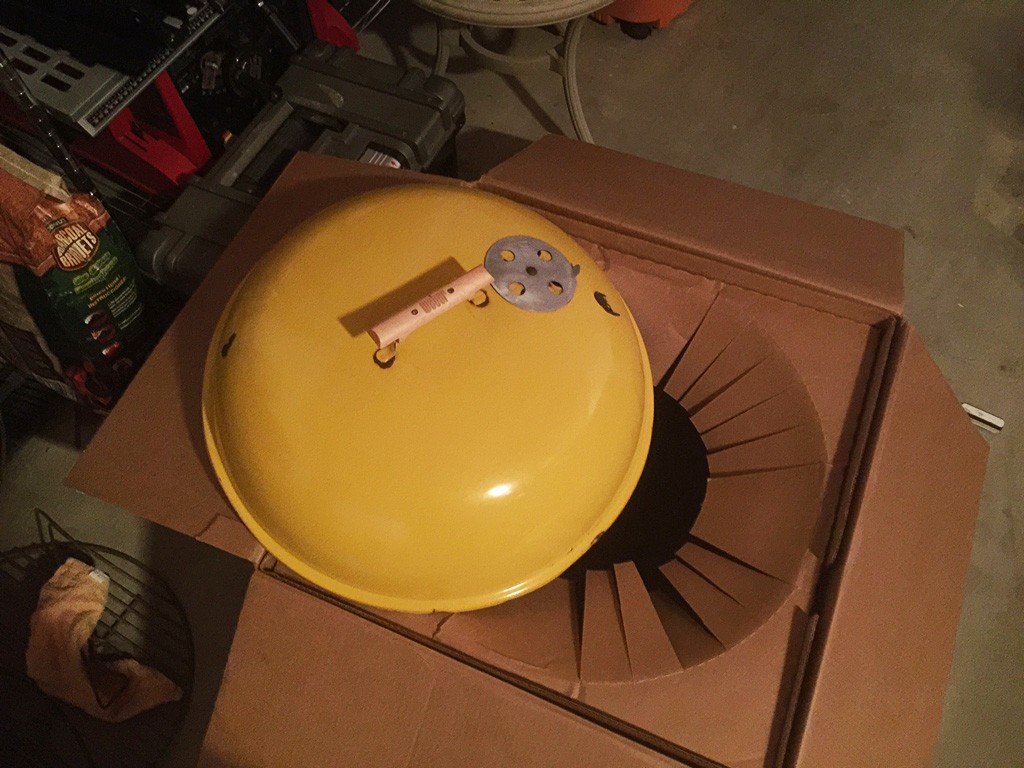 Another HUGE, HUGE Thank You goes out to @Plant_City_Mike for making this all happen in the first place. You sir are a top notch individual and I feel very fortunate to have met you.
Also to @Troy and @PBE_Gummi_Bear for discovering/sharing the lead on the Yellow kettle. This wouldn't be happening without you guys – thanks so much.
Take care everybody,
Matt
R – R – R