Grilling season got off to an early start this year as the charcoal sales are in full force. Starting March 30th through Apr 5th, Walmart will have the Kingsford Original twin 18 lb bags for $10.24 and Royal Oak 17.6 lb bag for $8. At 28.4 cents/lb, this is almost as good as the 23-25 cents/lb for Kingsford blue briquettes typical of Memorial day and July 4 sales. Royal Oak lump also rarely goes on sale so stock up now! Kettlepizza is also having a $50 off sale if you have been waiting to pull the trigger on a set.
2014 WKC Show and Shine is live! Check out some great grills like:
G's 26'r lineup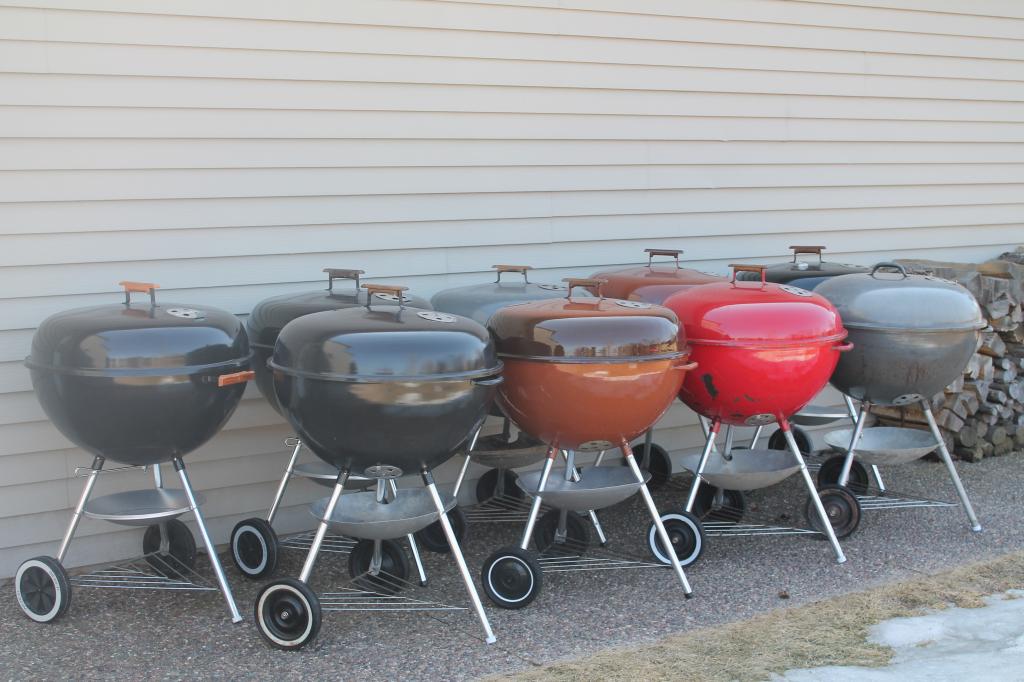 and Craig's retro kettle!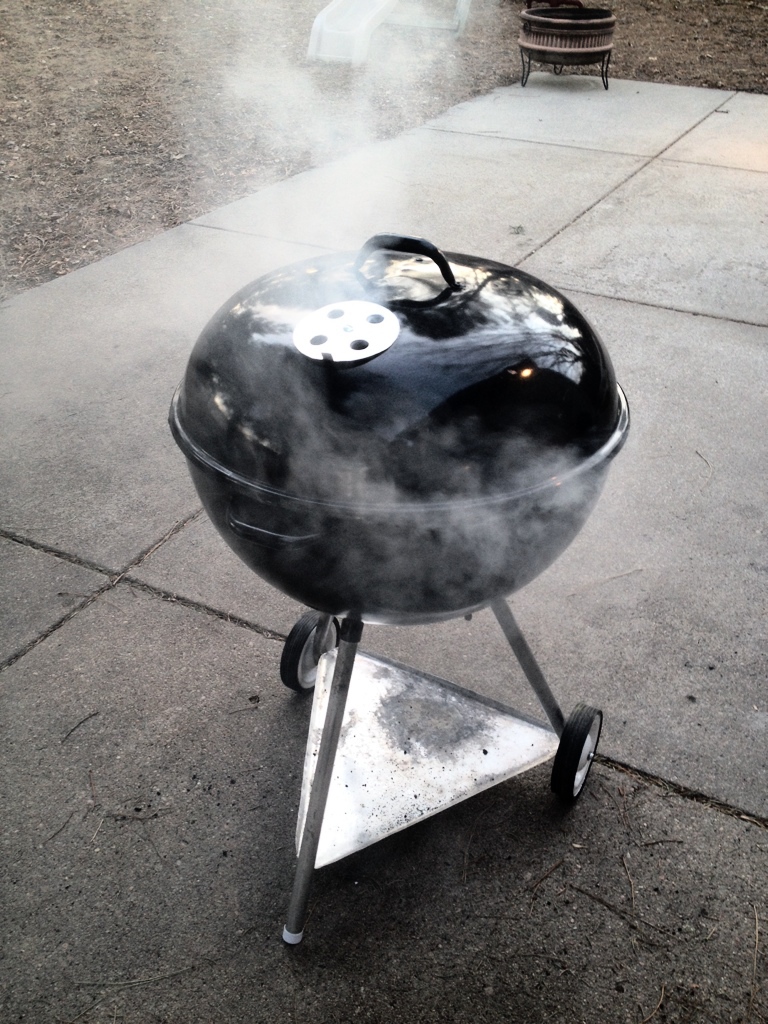 WKC Posts of the Week March 31, 2014
Scores
Argentflame scores a Ranch Kettle for $250
G & Harbormaster finds a custom marbled 18.5″ under black paint (!)
Harri92 red electric kettle
OoPezoO scores a ER Mastertouch for $10
Mods/Restorations
Craig shows how to make a metal triangle shelf
Cooks
Good discussion on low and slow pork butt
Saxart tuna steak on CGA
Winz breakfast fatty, Giant crabby turds
One Touch Platinum grilled calzones, dutch apple pie
General awesome threads
Hitler finds a yellow MBH on CL
Royal Oak Chef select briquettes from Do-It-Best
Whats the best bbq in your city?
Winz care package from Jocool