Welcome spring! I am proud to announce the first annual (or when we feel like it) WKC NorCal meet!!!!!!!!!!!!! This event has been in the works for years and I promised this one should NOT BE MISSED. Come see how "Team Cali" does bbq in the sunshine. WKC First Annual NorCal Meet 2014
How can we make WKC better? Give us your feedback here!
Another  26″ roti and MBH showed up on ebay. Do you think it's worth the asking price of $500? Check out vintage 26.75″ MBH and roti grill on ebay.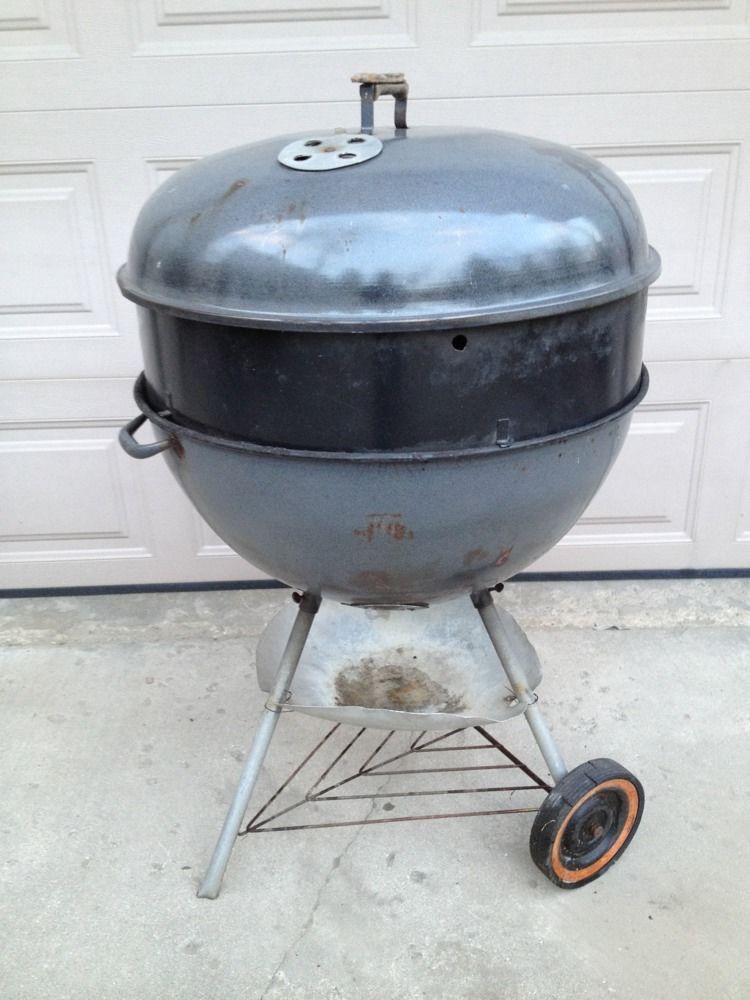 WKC Posts of the Week March 24, 2014
Scores
Landgraftj raids NOS at Ace.
LNIB Red MT 
Argentflame scores a Ranch Kettle for $250
Happy cooker score and discussion
Vintage Wok and discussion
Restorations & Mods
Good discussion on Ash Sweep updates
Dazzo Granite Weber Performer table
Cooks
Winz inaugural cook of the Bizbee Performer , Pulled pork, and Frito pie
1Buckie and MaxBobcat cook with sauce
THUNDERDOME does tritip
jamesnomore Teriyaki beef on a korean bbq insert
HankB veggie cook
wyd bunch of food pr0n
1Buckie makes a pie
General Awesome Threads
Is the new CB Blue actually Blue or Purple? Grillfella color comparisons get ridiculous
Where do you store your Weber(s)?
Golly builds a trailer
A grillfella reviews a local bbq joint
WKC fuzzy feelings thread