One month and one Super Bowl down in 2014. Congratulations to the Seattle Seahawks for being victorious over the Broncos! Did you see any Weber's in the gameday ads? There was a redhead that almost looked like one, but it had four legs. In case you missed it, the WKC football bbq cooking guide is still up if you are still up to bbq.
It's been quite a winter for many of our members with lots of snow and frigid temps in atypical parts of the country. Some members have been breaking out the weber gassers for cook ( it's still a weber so we'll let it go 😀 ) and others haven't had the chance to even dig the Webers out of the snow- like in this picture Bman's brother took of a redhead kettle doing it's best to pop out of the snow.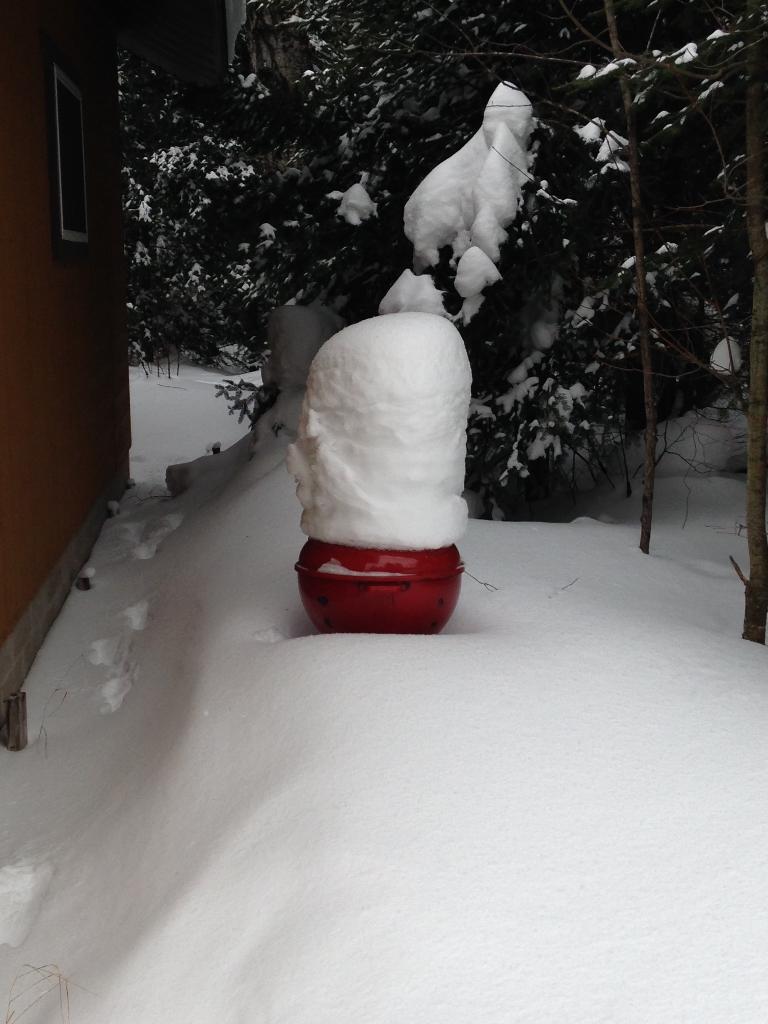 Some members are loking forward to warmer weather as planning has kicked off the next WKC Mid-Atlantic meetup in the spring. If you can try to make it, make sure to let MartyG and the rest of the gang know.
Last but not least, the Thermoworks Thermapen annual open box sale is now on! Save a few bucks on a like new thermapen with FULL WARRANTY! This is best instant read thermometer that is loved by pitmasters everywhere. Get yours before supply runs out!
Scores
MaxBobcat Blue MBH update
AZ_MIKEY shows off his stable and redhead spotting

Restorations/Mods
Prof. Weber Charcola Go Anywhere smoker conversion
Big Rix Roti score and red SS freebie
Cooks
Unl1mtd ABT cook
Troy does tri-tip and chimichurri
Aawa Carribean cook with jerk chicken, plantains, and other fixin's
MaxBobcat spicy grilled egg burgers
Eapples Ribs on a gasser, and breakdown of ribs 2 ways
1Buckie giving a cooking lesson in ribs
General Awesome Threads
Spotting famous weber kettles in movies
Mmmmm UDS build that matches his backhoe
MartyG What's in your Weber Glass?