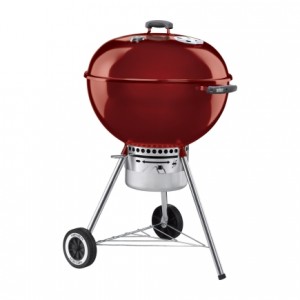 Weber is listening. They've observed our desires for colorful kettles and responded with two new colors for 2014. The Crimson and the Copper.
The copper appeared a couple years ago as a Target exclusive, and only as a One-Touch Silver. This year it's available as Silver, Gold, Performer, and even as a Genesis for you gassers.
Lowe's hasthe coppers on display at most local stores.
Crimson OTG at Ace | Copper OTG at Lowes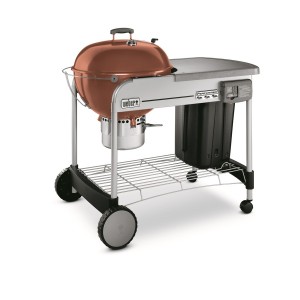 As mentioned above – the Performer is now available as a Copper. I saw these this morning at Lowe's while hunting for CoShell charcoal – first impression: WOW. The copper kettle looks fantastic in a performer frame.
The Weber Performer charcoal grill is already the Rolls Royce of Weber's. The additional height, the jumbo side table, the gas assist. For years we've longed for a colorful Performers.
Thank you Weber, for throwing us a bone. 🙂