Collecting Weber grills wasn't a thing until the Weber Kettle Club came along, and now Weber is officially embracing the movement with the release of a 26″ Glen Blue.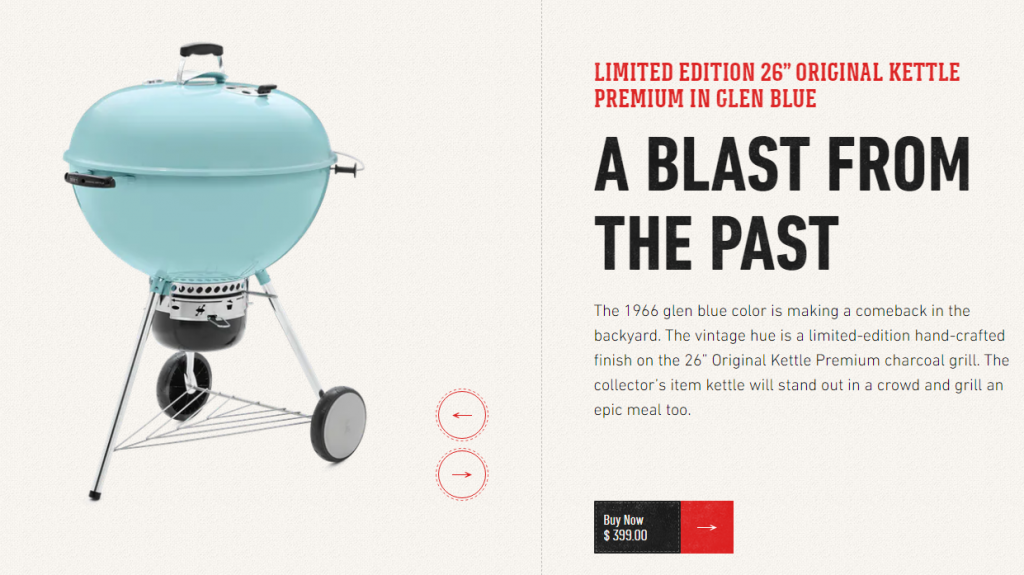 This is the first time Weber has made a non-black 26″ grill in nearly 3 decades, while the light "Glen Blue" color has been extinct since the late 60's.
Are Colorful Weber Grills Coming Back?
A few years ago Weber tested the waters on Limited Edition colors in Canada. Weber Kettle Club members were hardcore enough to pay the import fees and it convinced Weber to extend the release into the US market.
If this 26″ Glen Blue is popular enough, it could very well pave the way for more Collectors Edition grills from Weber. Possibly even a 26″ yellow or lime!
Did you order your 26″ Glen Blue?