Up until recently my only experience tasting Korean BBQ was some pork jerky that they sell at Costco (Warning – highly addictive!) but I had never tasted the real deal pork or beef made fresh on a grill. Thankfully that all changed when Troy kindly introduced me to some Beef Bulgogi cooked up on his 26″ Red Aristocrat! … the rest as they say is history. This stuff is fantastic! The thin cuts of meat have such great flavour and can be cooked to perfection in mere minutes. It is also extremely easy to prepare as you will soon learn below.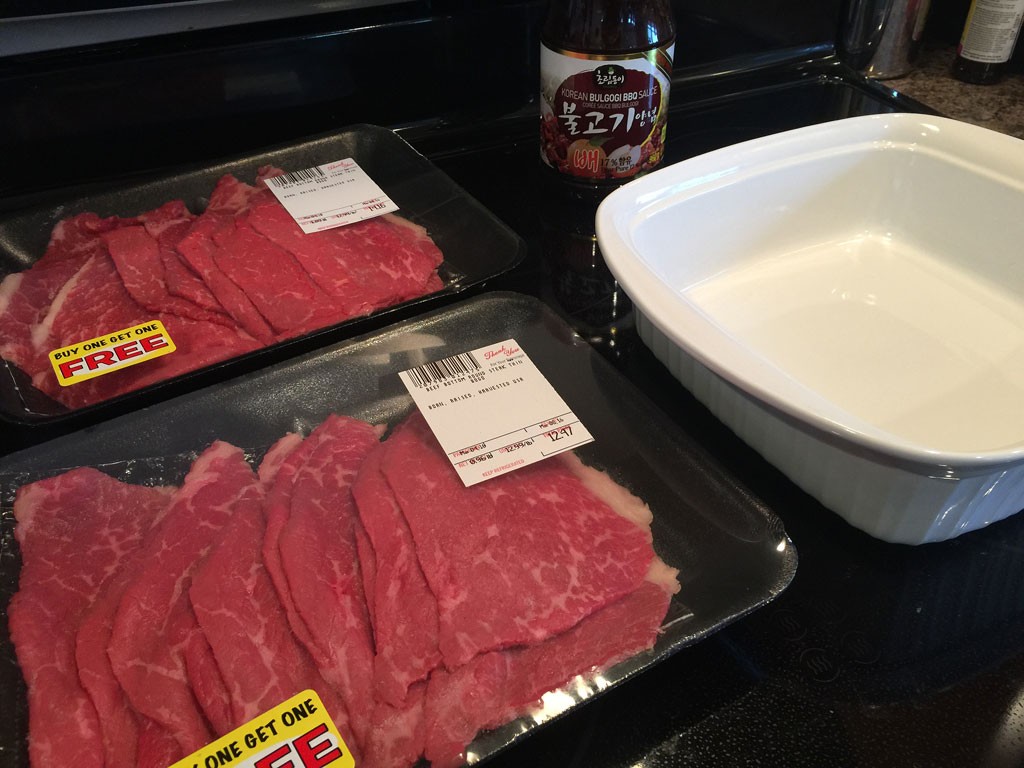 I started out with a couple packs of thin cut bottom round and simply let it soak in the Bulgogi sauce. The dish below was covered with plastic wrap and placed into the fridge for about 8 hours to marinade.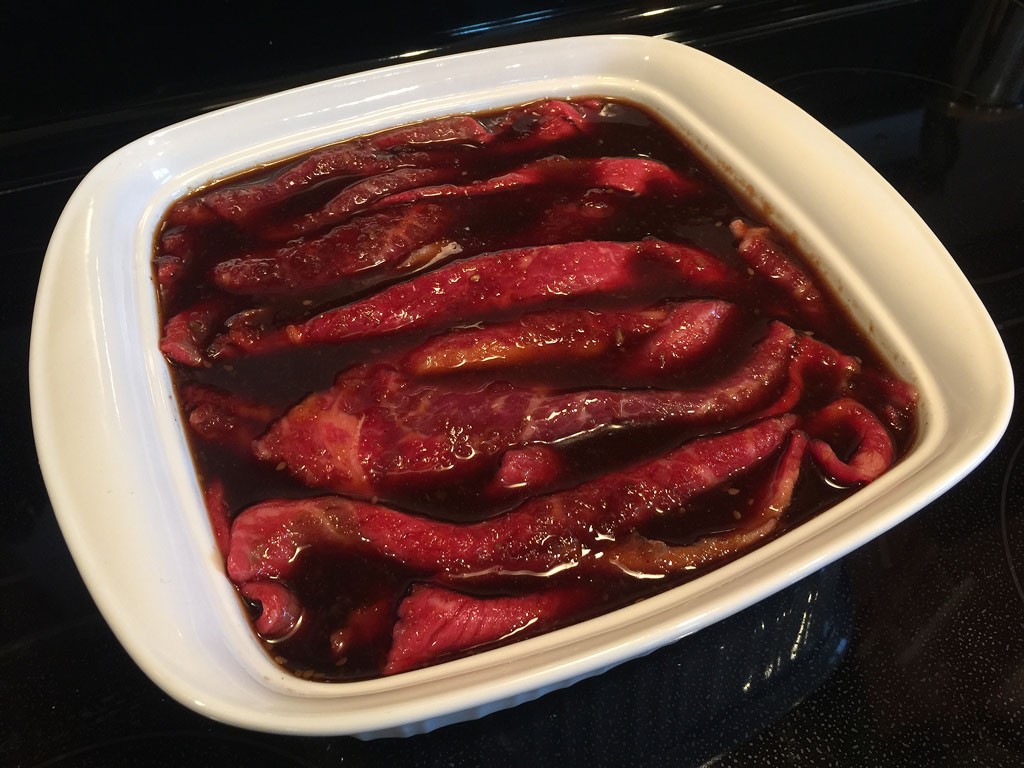 As we got closer to dinner time I fired up a chimney of Stubbs and then headed back inside to get the veggies on the go. I opted for skewers as they are easy to handle and are more or less fail proof. Nothing too fancy, just some orange peppers, red peppers, mushrooms, and some fresh green onion for the meat. The beef cooks fairly fast and therefore can keep you busy once things start rolling along.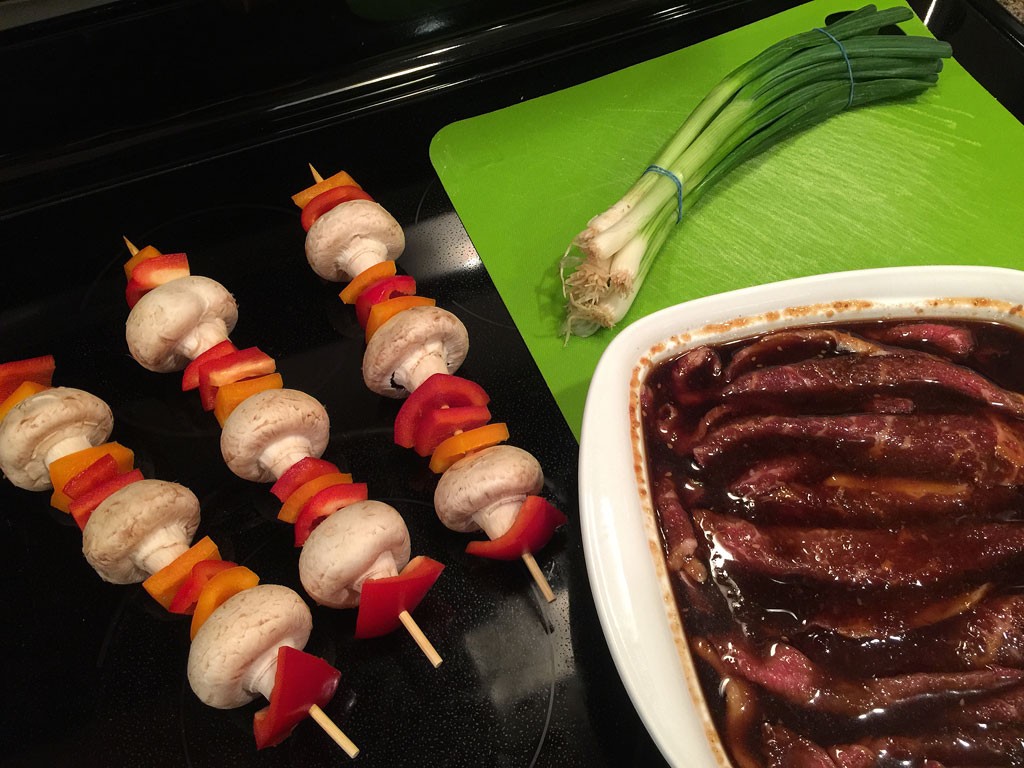 As mentioned above timing is somewhat important as the thin cuts will cook very quickly directly over hot coals. I like to prepare as much as possible before the actual cook goes down in order to minimize the chance of any surprises. In this case that meant staging the meat on a long plate so that you can easily pick the pieces off with tongs and place them flat on the grill.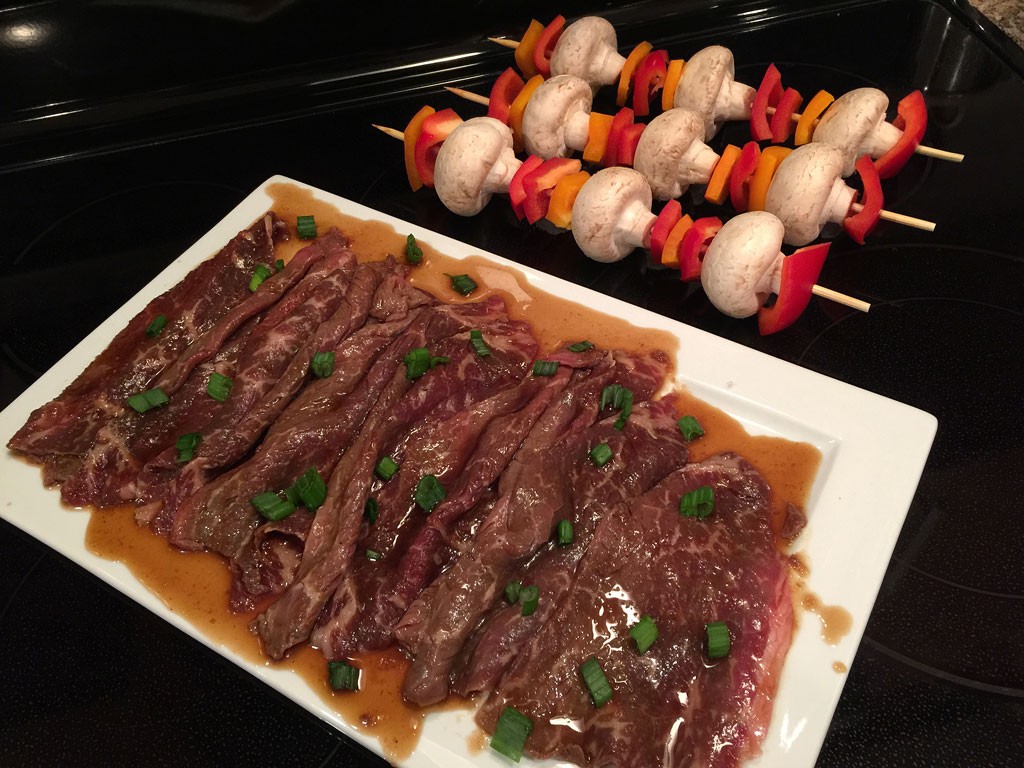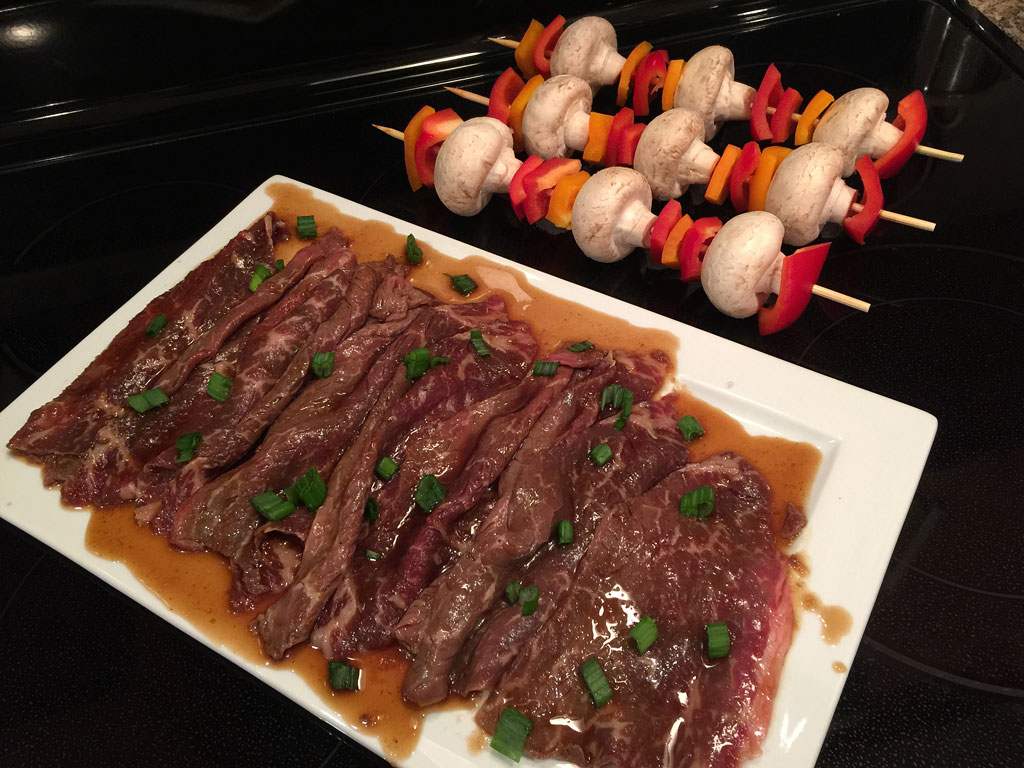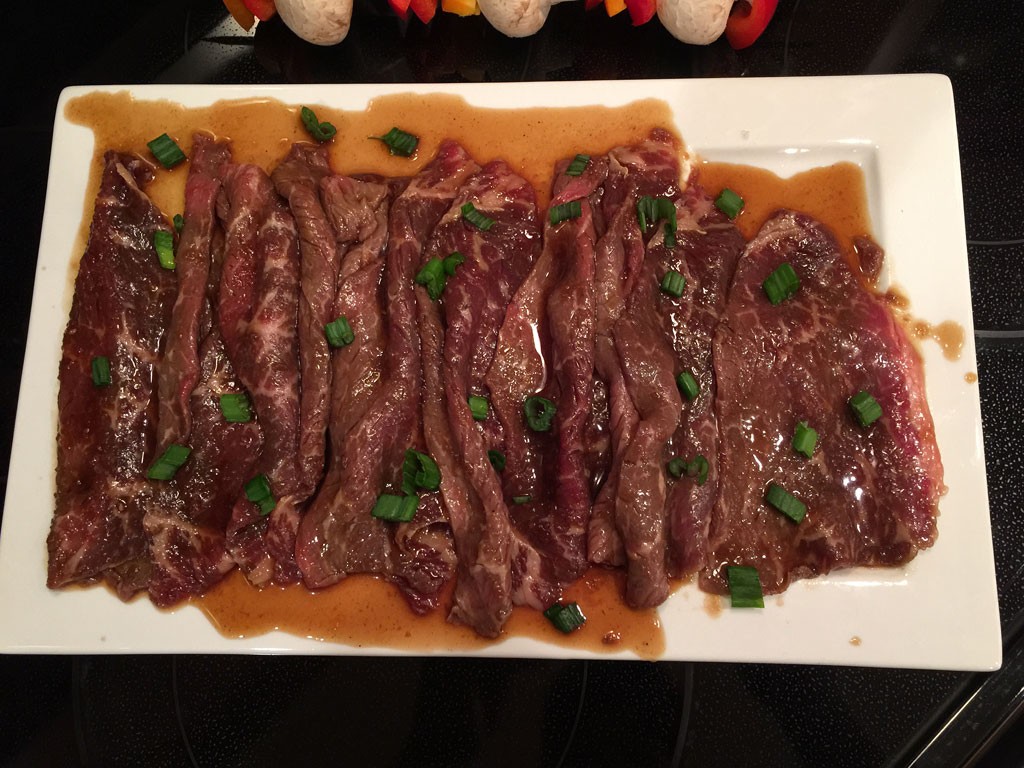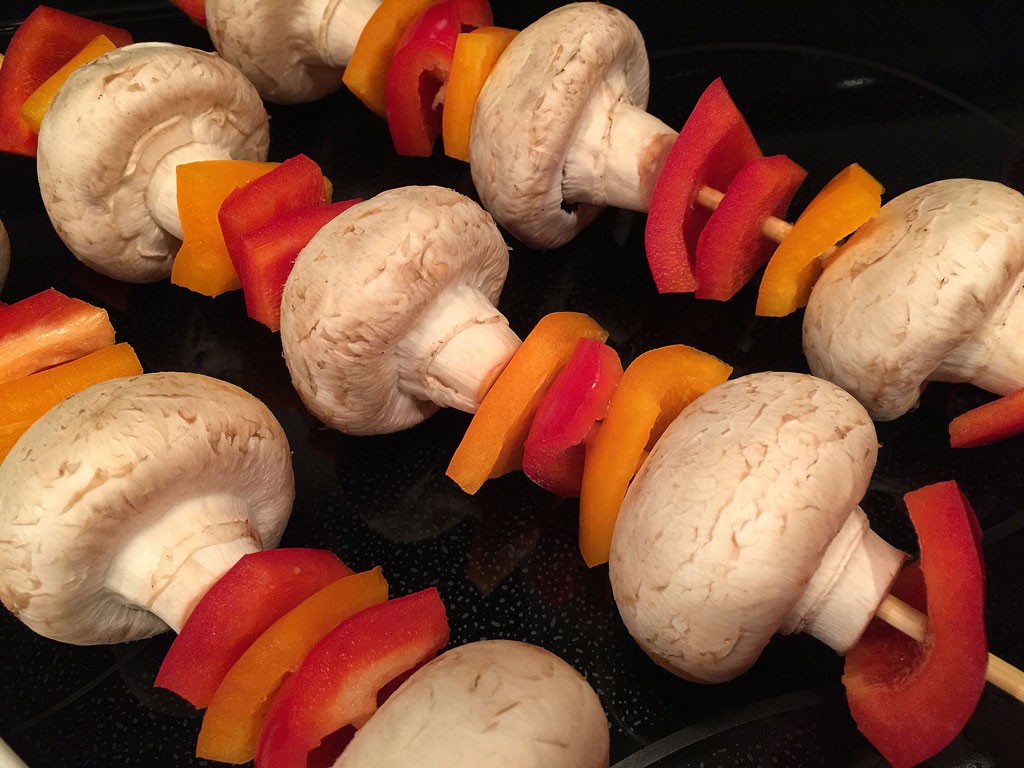 It doesn't get much easier than this in terms of veggies… a little EVOO and some Weber Roasted Garlic & Herb seasoning and those skewers will get the flavour they deserve!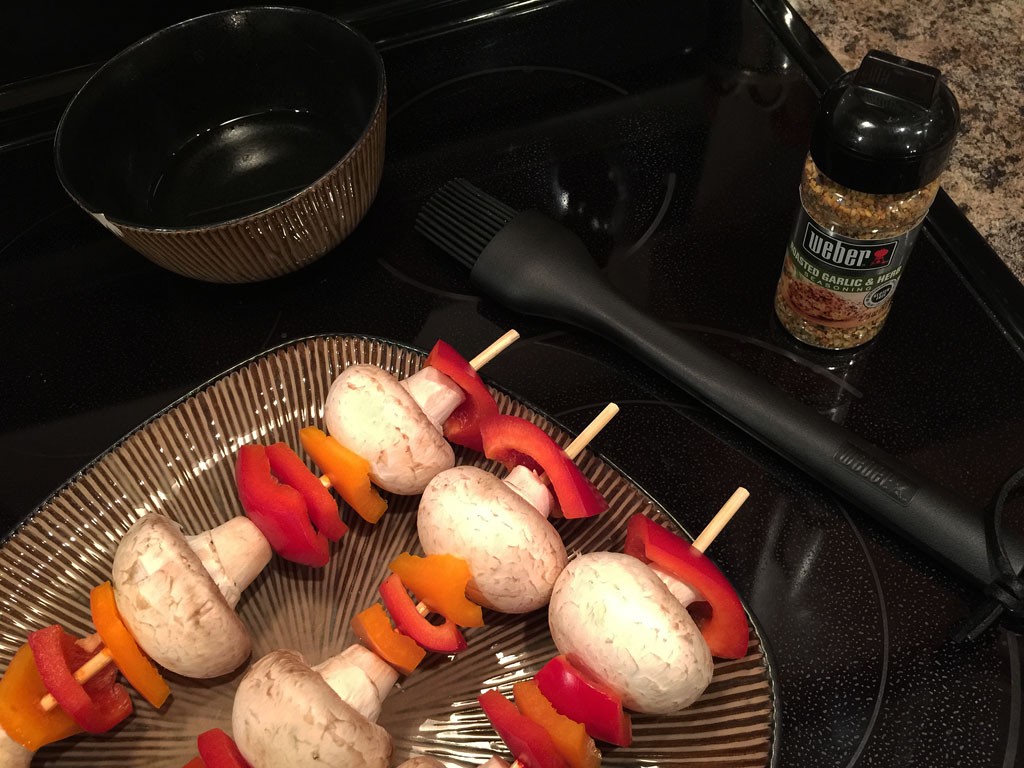 Next up onto the grill! I often cook with both charcoal baskets in the center of the kettle and it worked out great for this cook in particular. First I laid out all of the beef slices indirect and let it brown up just a few minutes.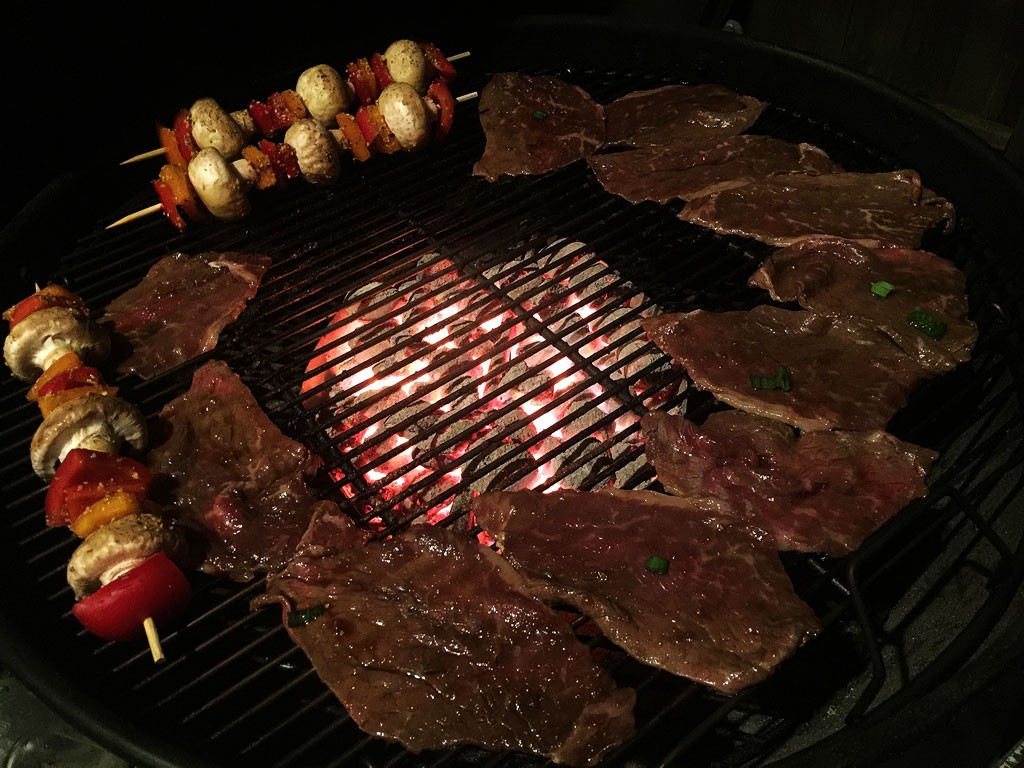 As the meat was browning around the perimeter I moved the veggies directly over the heat and gave them a good sear.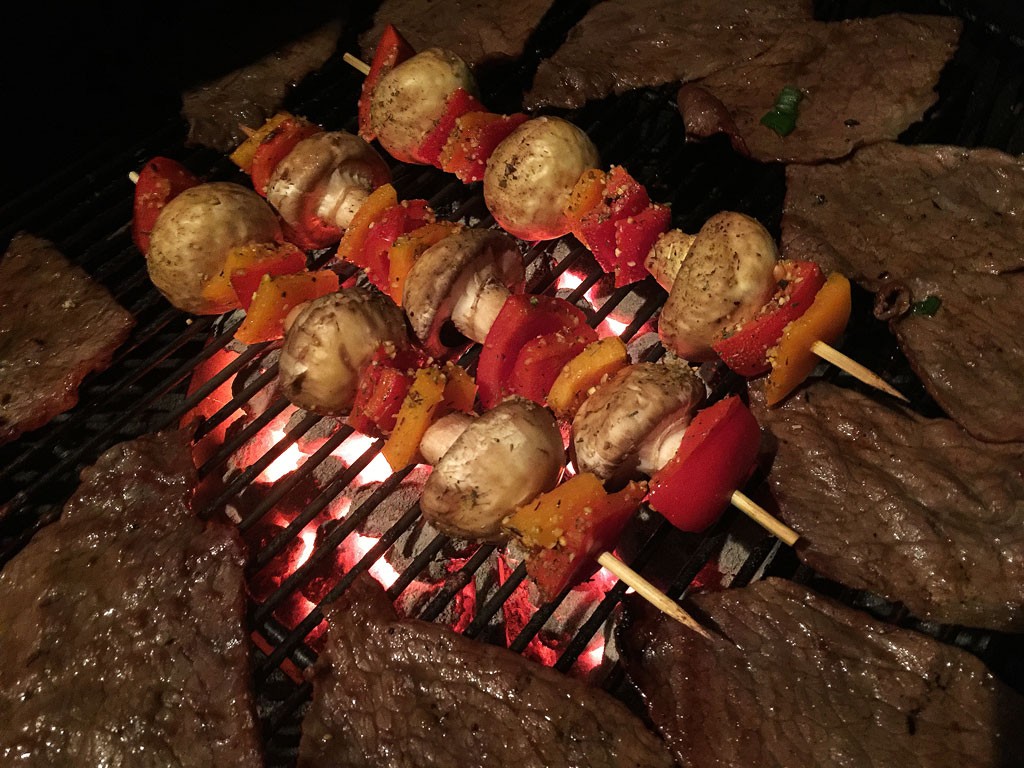 Once the mushroom and pepper skewers had cooked they were moved aside in order to cook the beef. The footprint of my coals was enough to fit 6 large slices so it was done in two batches.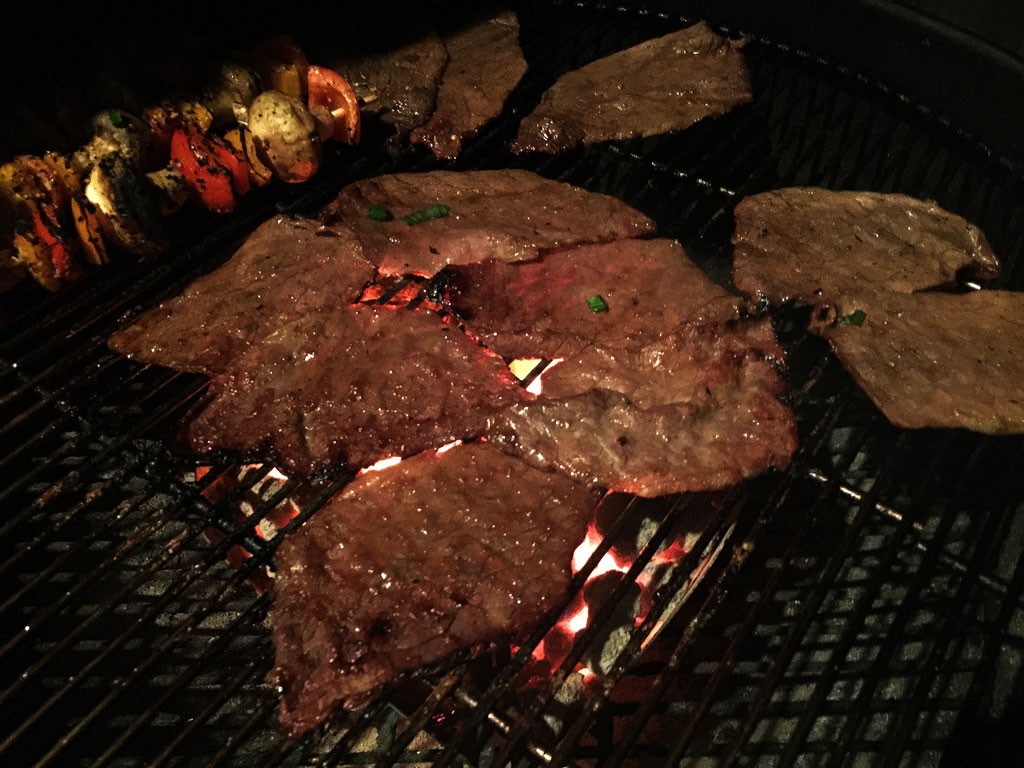 The first batch went over the coals (with the lid in place) for about 2 minutes before flipping. Do your best to give the same amount of fire time to both sides to ensure a nice cook.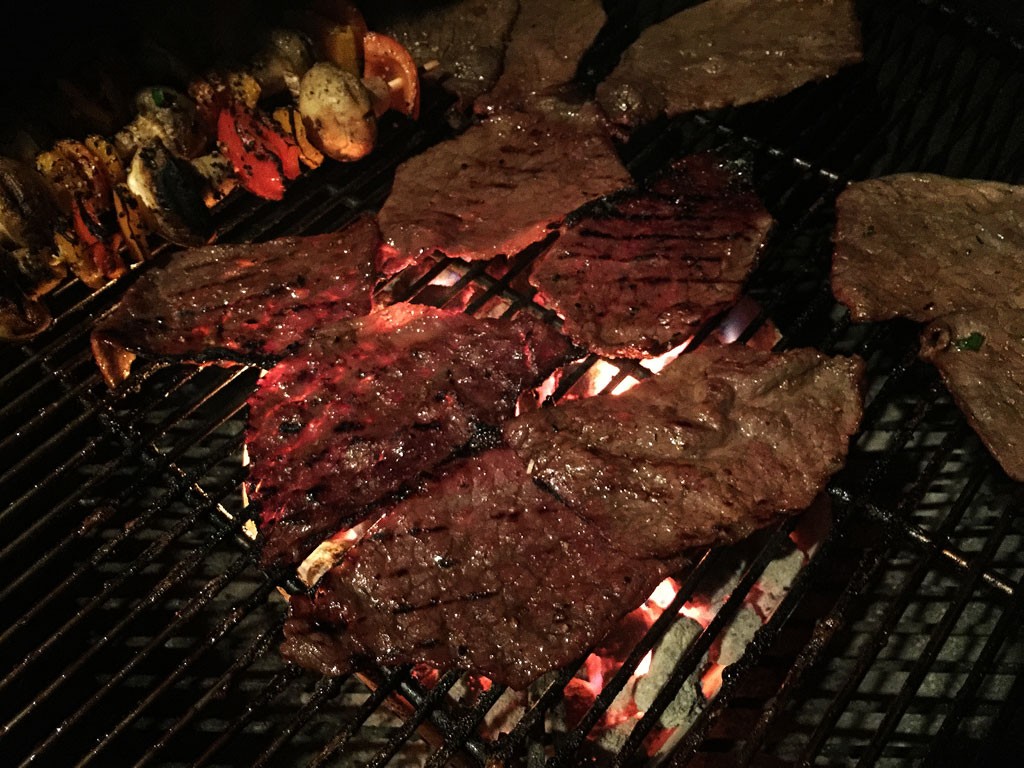 I couldn't help myself from chowing a few pieces just after it came off the grill 🙂 The smell was simply mouth-watering!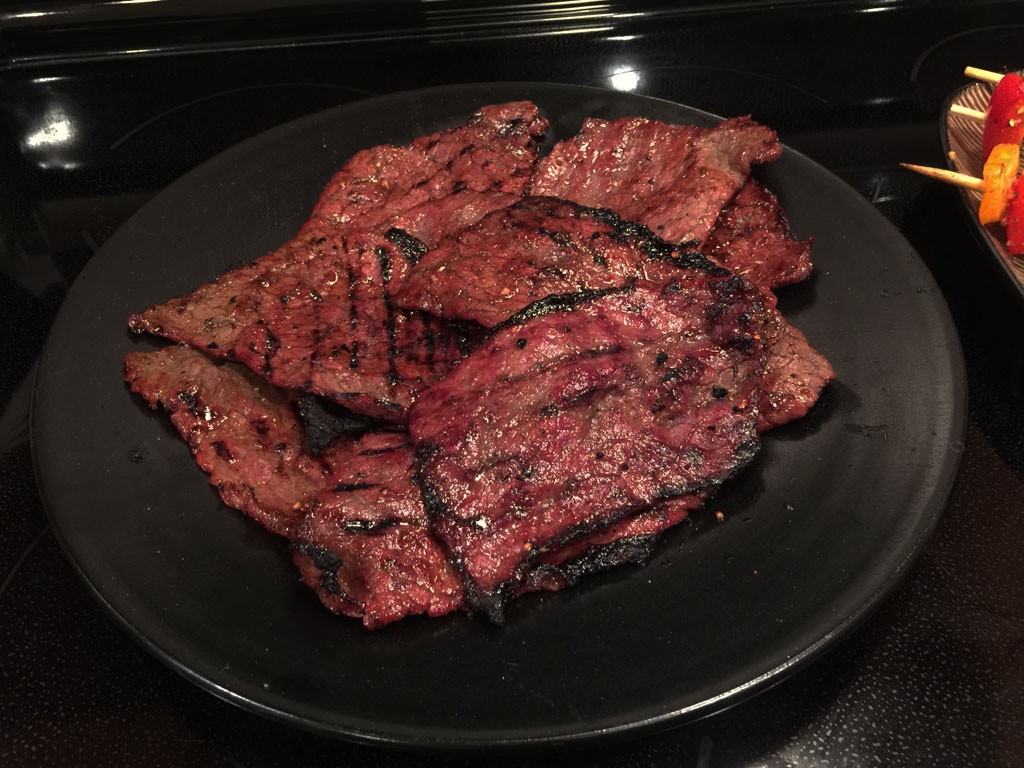 And finally the payoff! Tender sweet strips of meat served with some jasmine rice and veggies. It hit the spot and will be making more regular appearances at our dinner table that's for sure!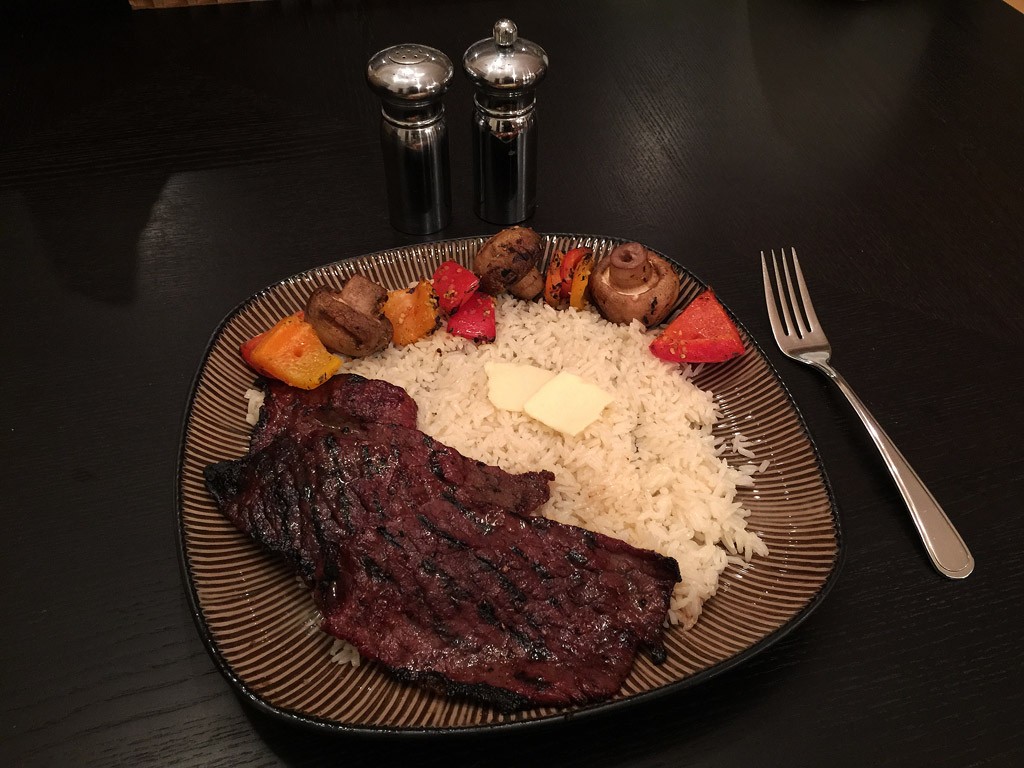 Thanks for looking and have a good week fella's!
Matt