Do you have the luck of the Irish?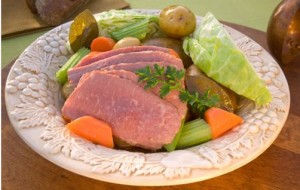 Well, probably not, but if you have some skills on the grill and can cook up some Irish cuisine then you have a chance at some prizes.
ShoeStringShop Dan has stepped forward with the idea of a St. Patty's Day cook off.
Prizes include Weber's Burger Book or American BBQ Classics Book, Weber BBQ sauces and spices and WKC garb.
We want to see kettle cooked Irish food, green kettles, green beer and anything else related to the Irish holiday.
We want lots of pics, we want to see your food, your kettles and whatever you do special on the holiday.
Contest runs from Sunday March 13th to Sunday March 20th.