The Scoop: A few weeks ago @Idahawk shared an excellent kettle dessert recipe in the Cooks, Pics and Recipes forum. We tested this one out at home and it's keeper for sure! Extremely easy to make and the results will have you wanting more… like… LOTS more. Another benefit is that these just sit there foiled and cook while you are grilling/eating dinner. No fussing or special attention required, just set it and forget it. They will be hot and ready for you once you've finished your meal – just bust out the warm dessert and you'll have a table full of happy campers (or cookers in Ida's case ;))
Below is the original post and recipe: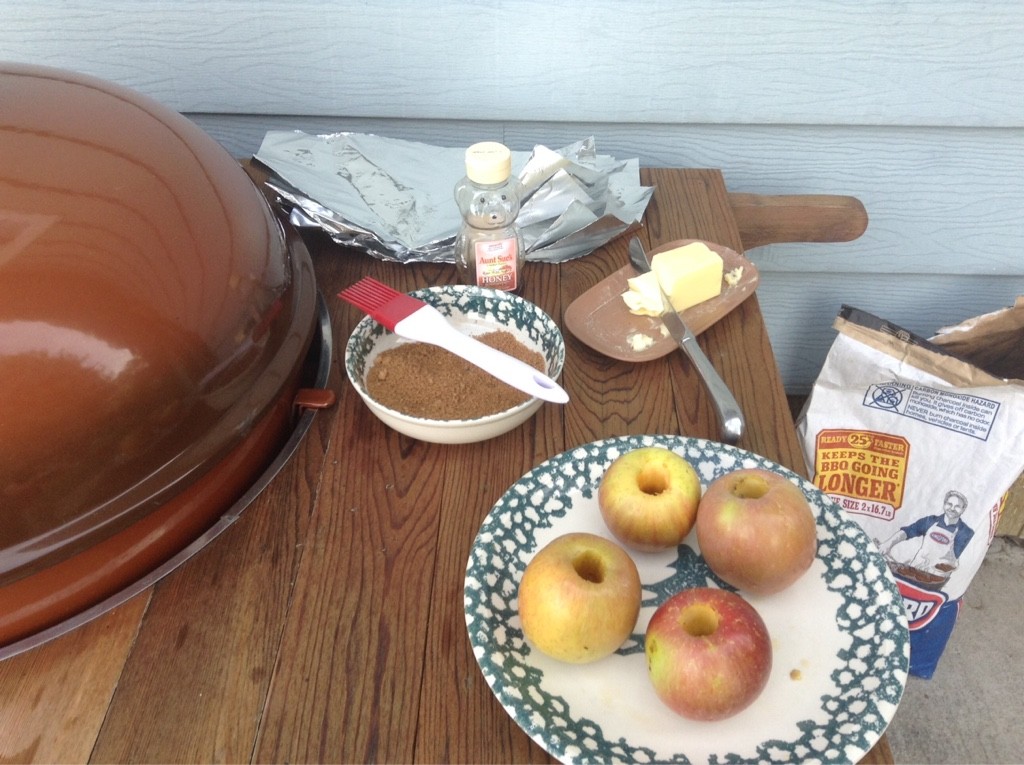 A great desert to serve with pork, these apples are sticky sweet and super easy. Also a great desert for kids to prepare.
Wash and core apples
Slice the apple down the side from stem to bottom in 4 places about 3/4 of the way down the apple.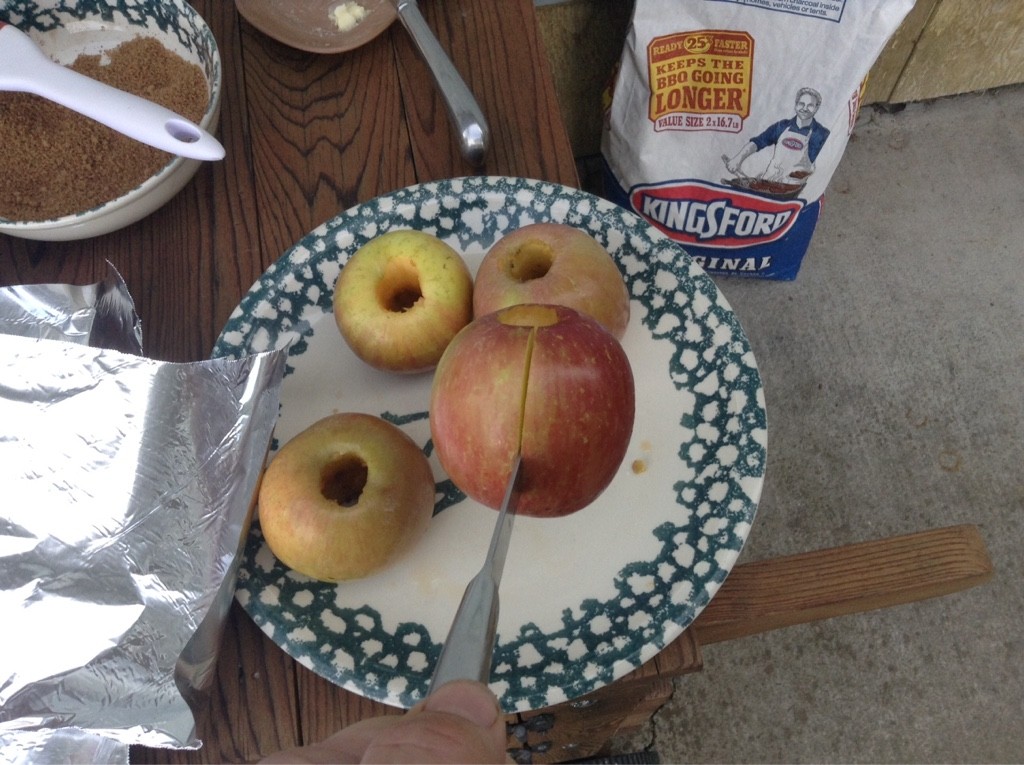 Spray some double thick aluminum foil with cooking spray, enough foil to just wrap the apples.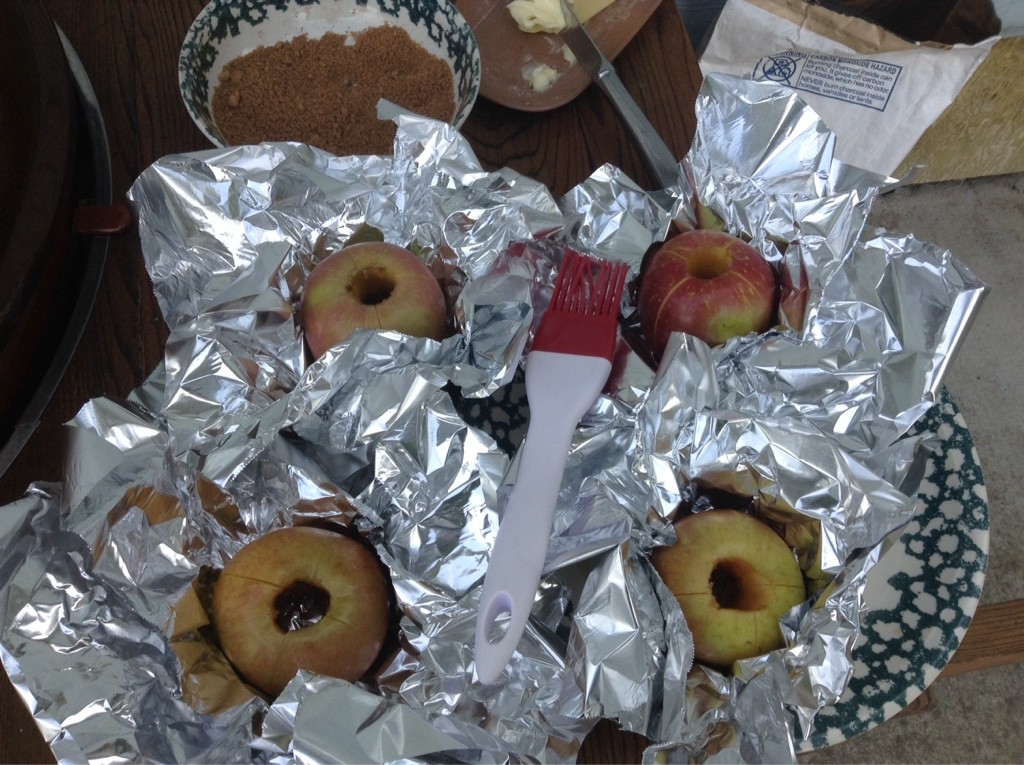 Mix cinnamon and sugar together in equal parts, I used brown, white sugar is fine also. Fill the cored out center with the mix.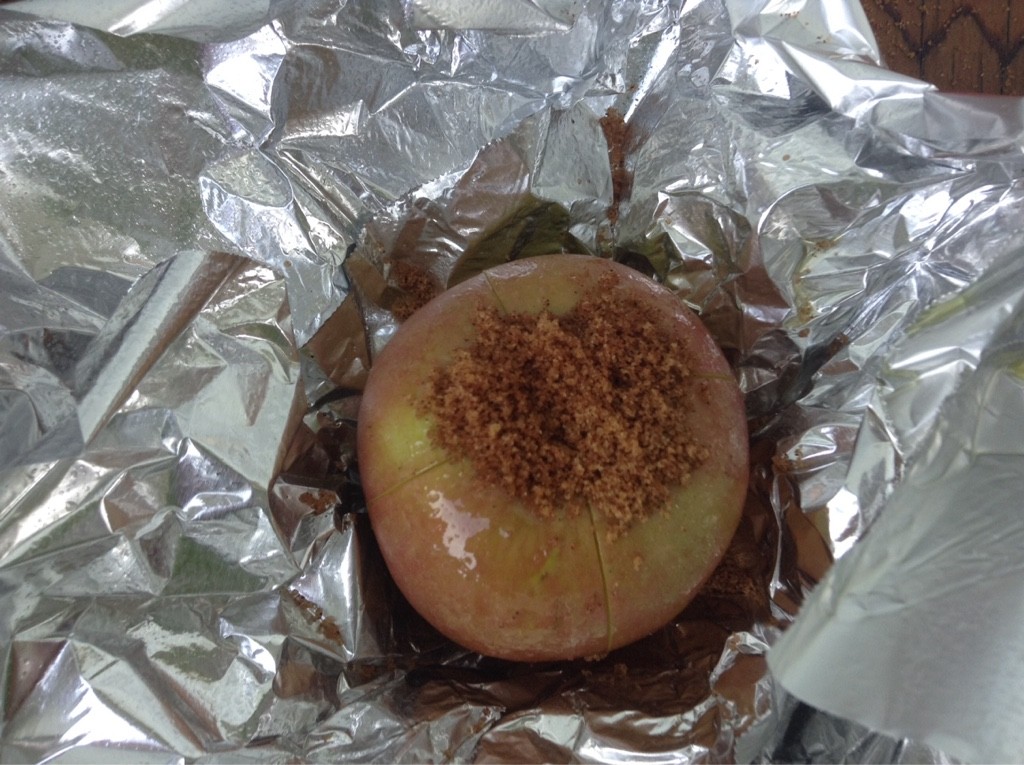 Next brush apples with corn syrup or drizzle with honey.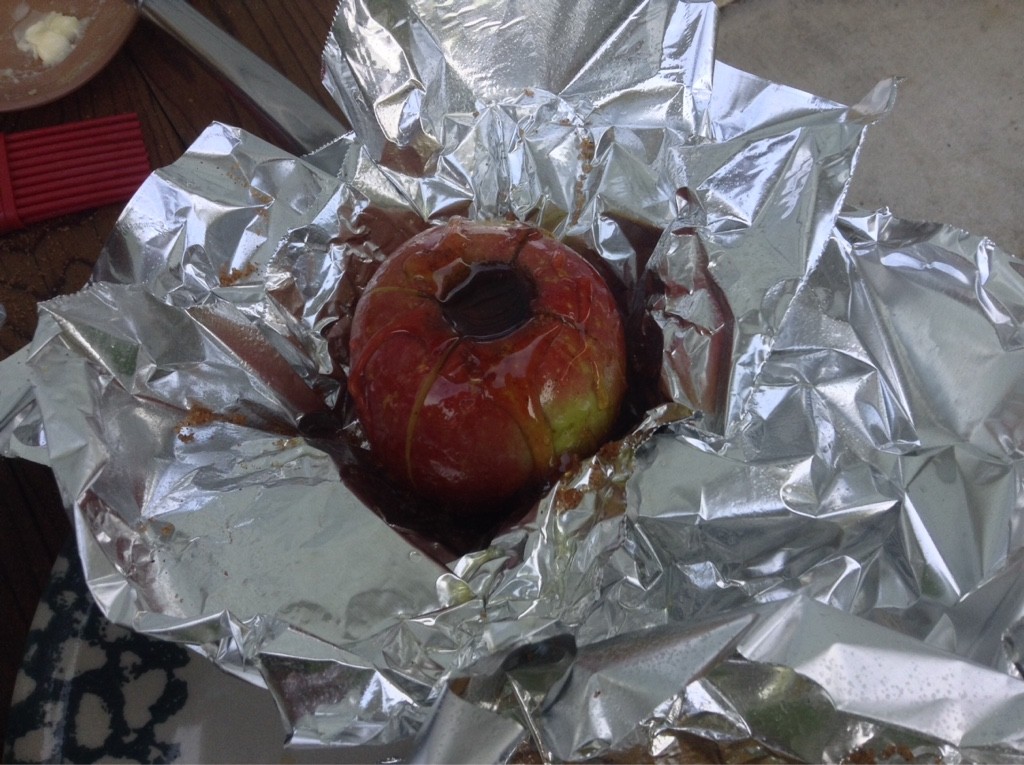 Finally top each apple with a half a pat of butter.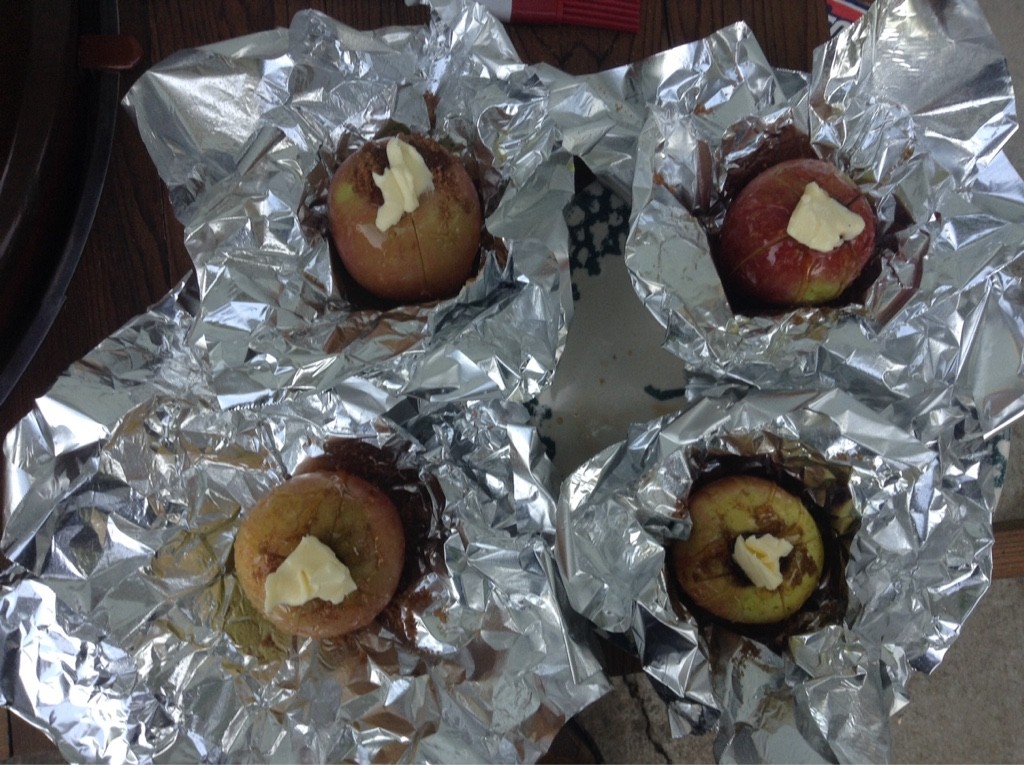 Wrap apples tightly and cook on grill for about an hour until apples are soft. You can also put apples right in the coals for about 25 minutes.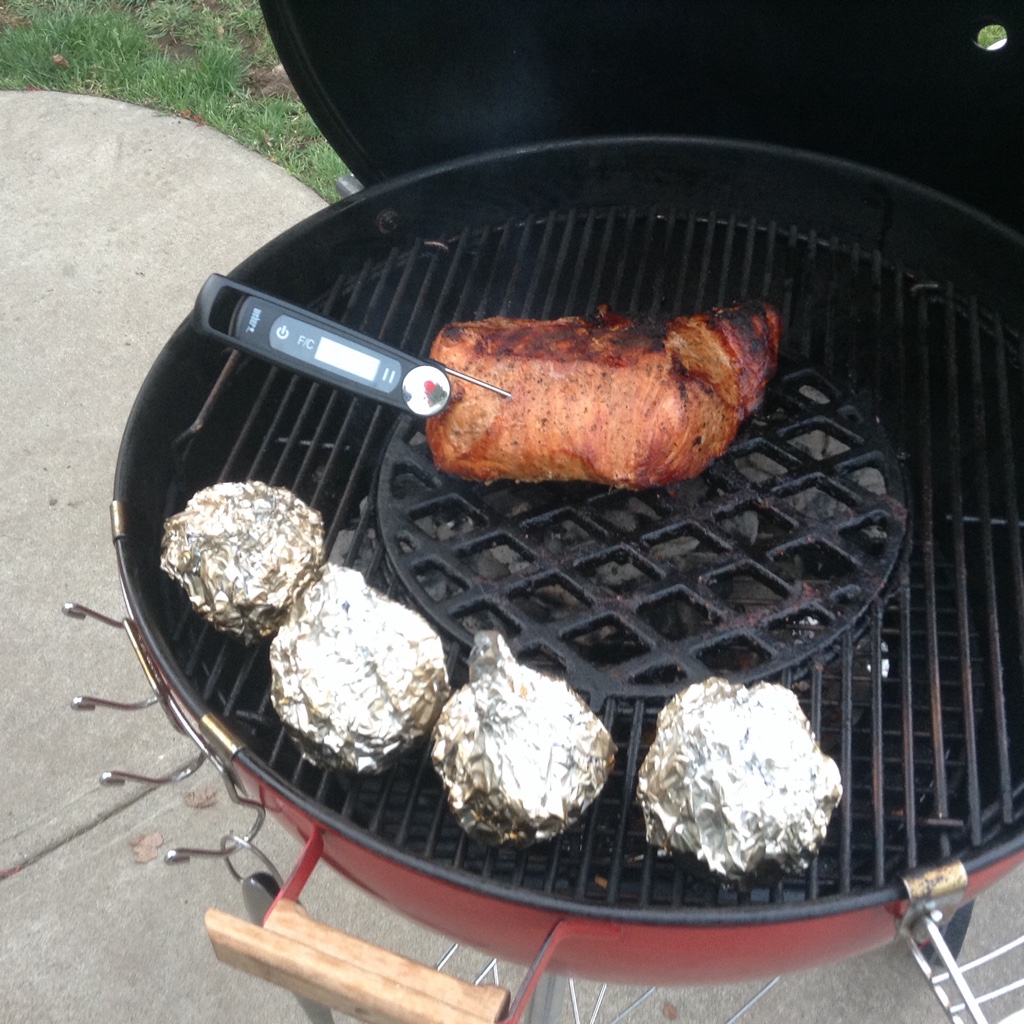 Serve.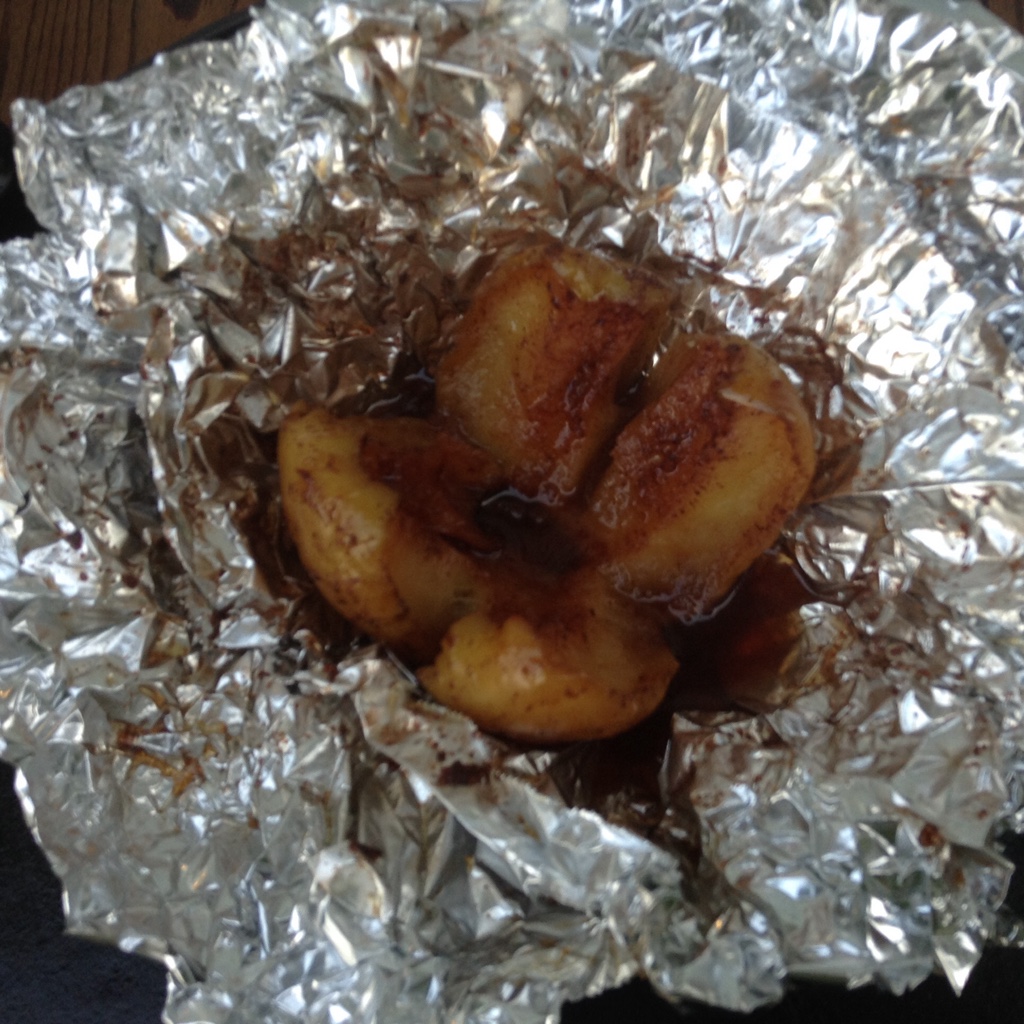 Conclusion:
One of the best aspects of this recipe is how simple it is to make, so use your imagination and come up with your own twist!
I stuck the cooked apple in a waffle cone cup, added a scoop of ice cream and some chocolate sauce and voila! Another twist on an already awesome recipe.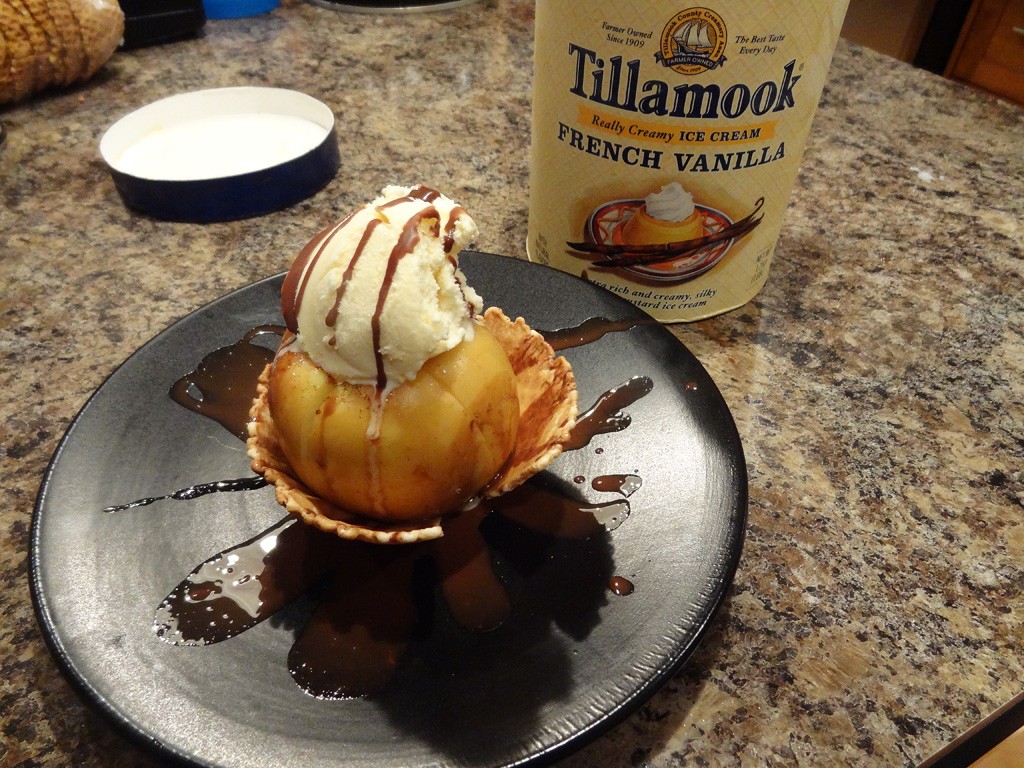 Thanks again to Dave for sharing!
R – R – R