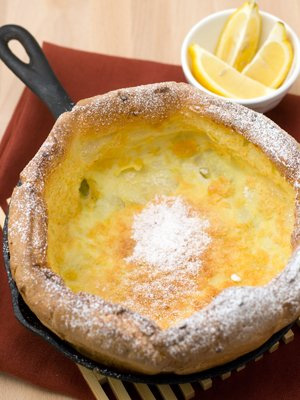 When it comes to cuisine here in the Pacific Northwest most people think of cedar planked salmon and other seafoods, wild game and wonderful produce from the Columbia River basin. But there's another dish that was made famous up here in the northwest and I was fortunate to stumble across it one fine morning on a trip to Seattle several years ago. After preparing it for the e-cook, I had several requests for the recipe, so today I present the simple yet delicious " Dutch Baby " pancake on the Weber Kettle.
According to Sunset magazine, Dutch babies were introduced in the first half of the 1900s at Manca's Cafe, a family-run restaurant that was located in Seattle, Washington and that was owned by Victor Manca.While these pancakes are derived from the German pancake dish, it is said that the name Dutch baby was coined by one of Victor Manca's daughters. In 1942, Manca's Cafe owned the trademark for Dutch babies, although the cafe later closed in the 1950s.
This easy breakfast recipe yields impressive results. Simply whisk together eggs, flour and milk, then pour into a hot buttered skillet and place on the grill and cover .Watch in amazement as the pancake rises out of the pan! The recipe can be made in one large skillet or two smaller ones. Make into a dessert by serving with cooked apples, peaches or other fruit.
Recipe for one, using a 12″ cast iron skillet.
2 tablespoons unsalted butter
4 eggs
1/2 cup unbleached all-purpose flour
1/2 cup whole milk
Topping
2 teaspoons lemon juice
2 teaspoons powdered sugar
Fire up your grill and pre heat to around 425 degrees
Melt the butter over low heat in a 10- or 11-inch cast iron skillet. Whisk eggs in a medium bowl. Whisk in flour and milk until mixture is well combined and no longer lumpy.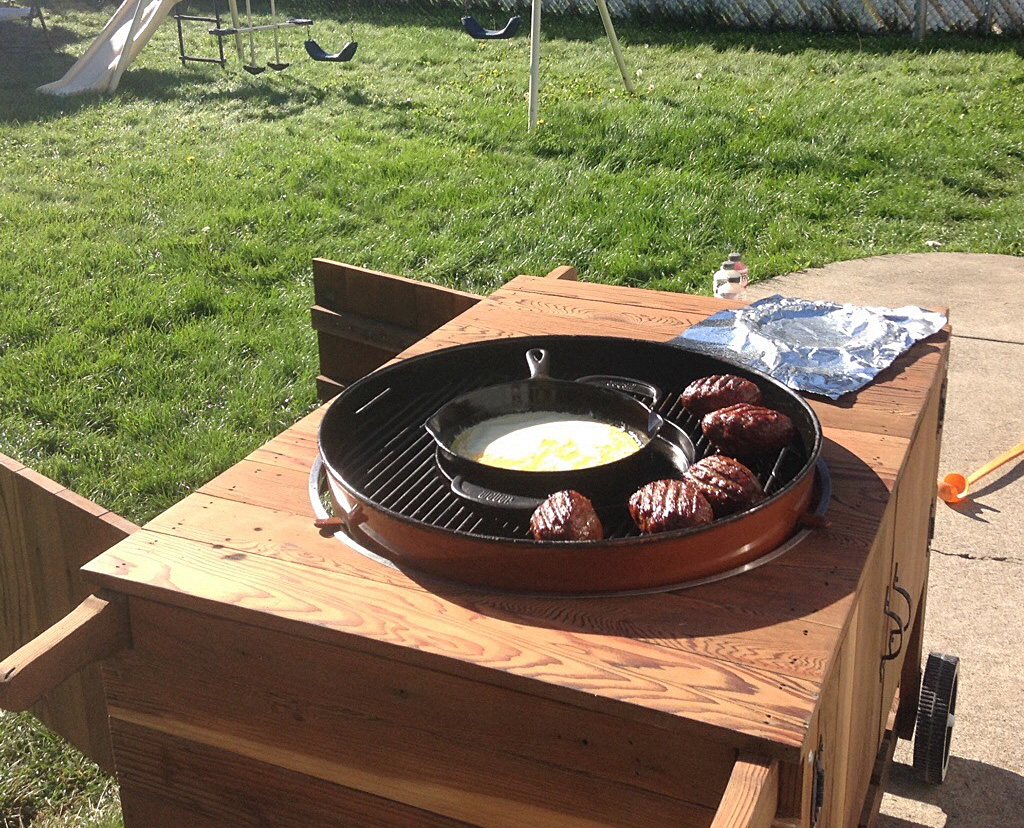 Set up for indirect cooking. I don't recommend using a smoke wood for these, they are light and delicate and would be overpowered by to much smoke. I used the gourmet grate and the griddle to defuse some of the heat on the bottom of the cast iron . You could also make mini versions in a Weber Ebelskiver pan, if you have one.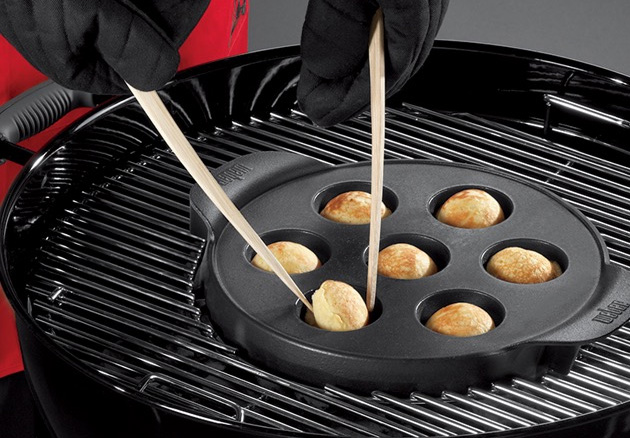 Pour the batter into the skillet over the melted butter. Bake for 25 minutes, until pancake is puffed and golden brown.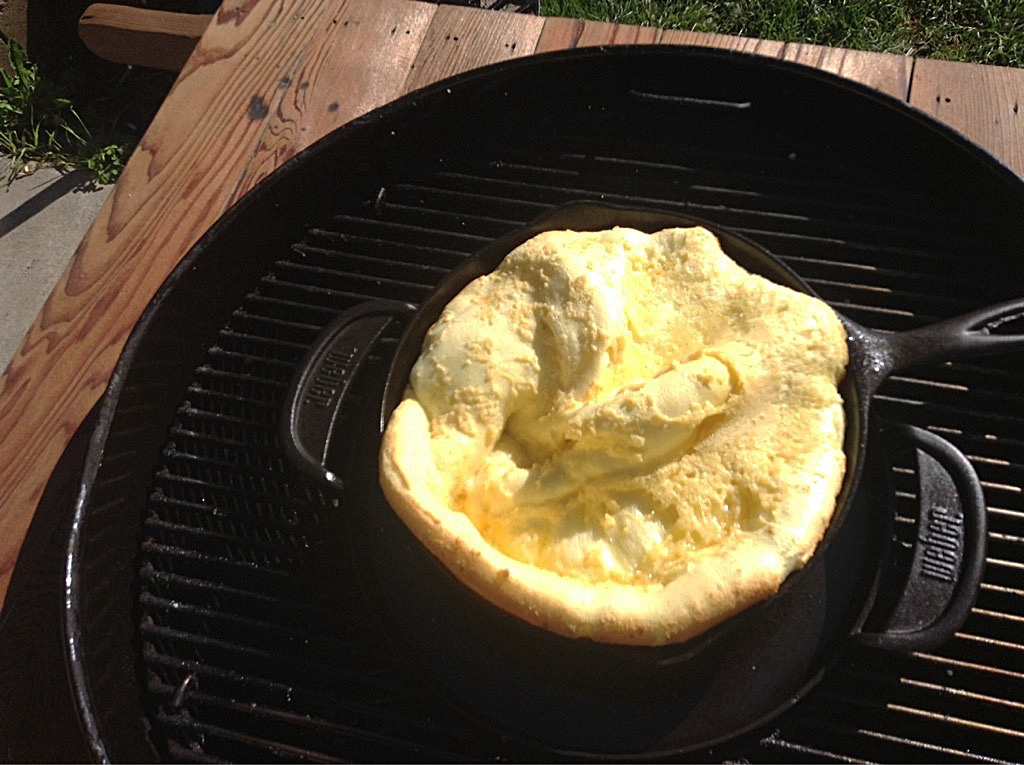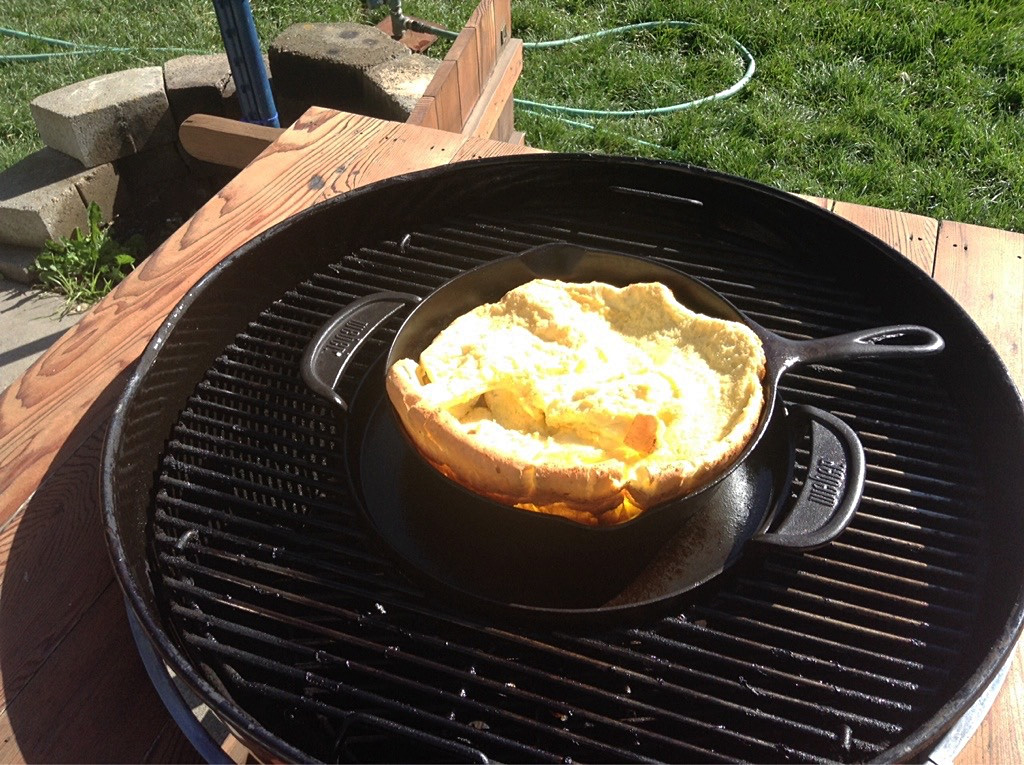 Put your lid on and get back to 425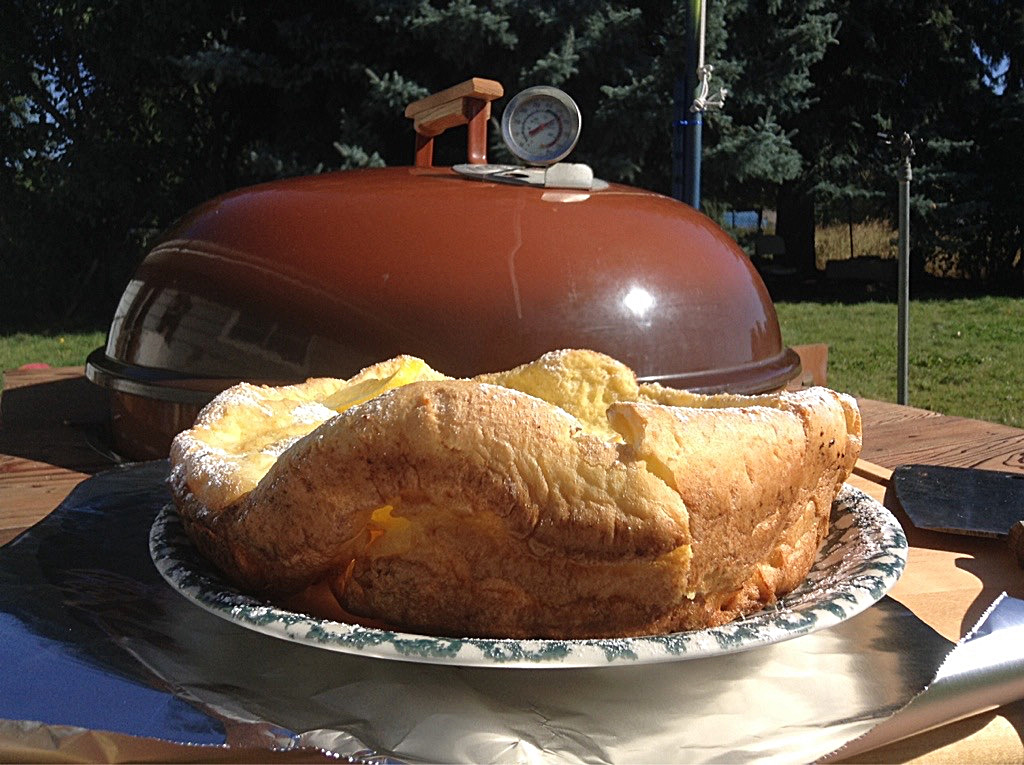 Remove the pancake from the grill Cut into wedges and transfer to a plate. Sprinkle with a squeeze of lemon juice and powdered sugar. Serve with butter and maple syrup, if desired. Add toppings like crumbled bacon or fresh berries.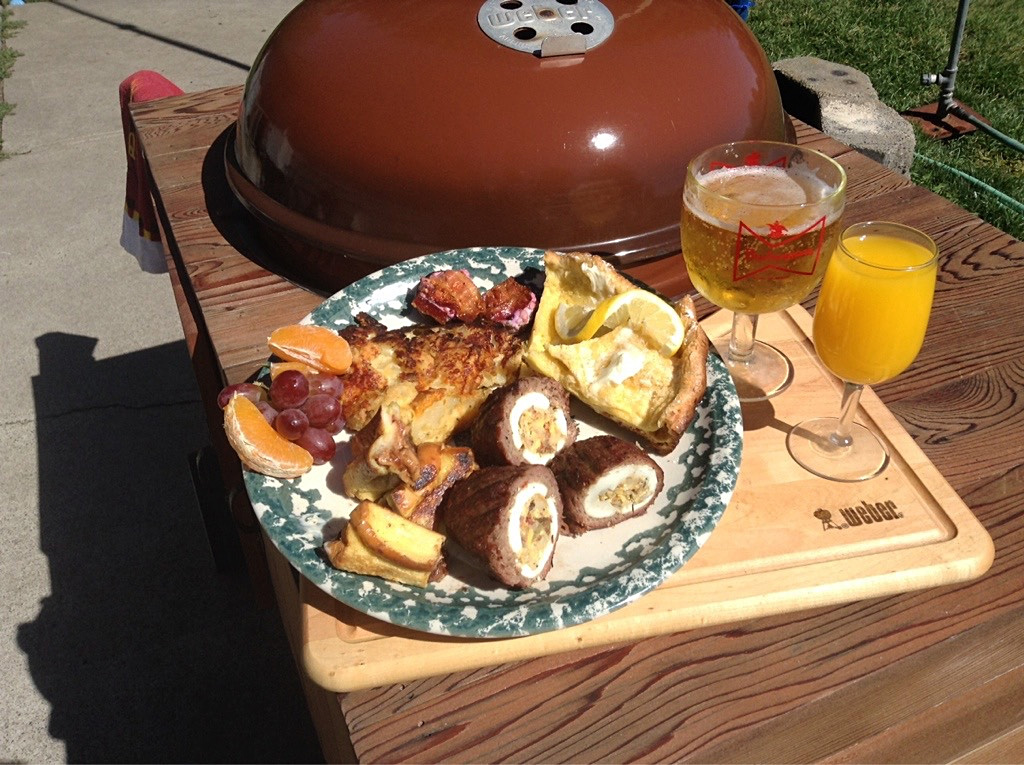 Thanks for reading, enjoy!
Idahawk