Oct 10, 2014 – Weber Kettle Club Co-Founder Brian was able to get his hands on the very first 2015 Weber Performer Deluxe. This new model is not even available yet, and this particular grill is partially a prototype. It has all the new features but it still has the older style wheels. Public information about this grill is very limited – so Brian has written a thorough review to reveal the details of the new features.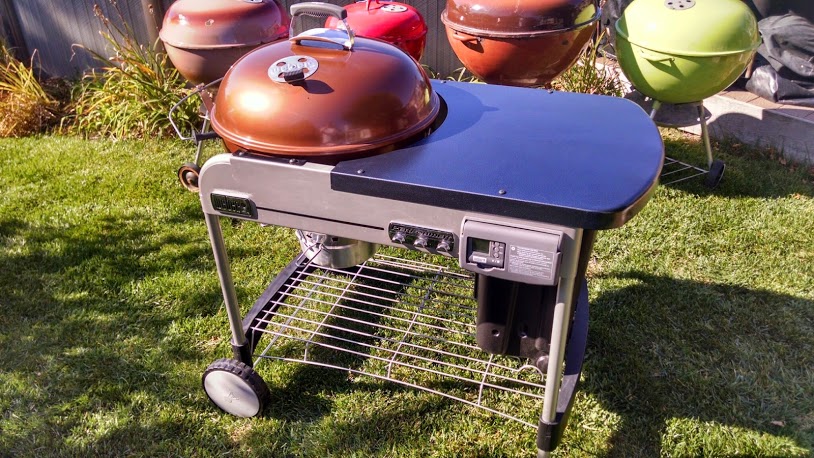 The first thing you'll notice, besides the new copper color, is the dark hammertone side table. It is made of metal instead of glass reinforced nylon. Apparently Weber has been listening and is answering our prayers.
Another exciting new feature is the extended lid bale which allows the lid to open farther back. Again another feature a lot of people have been asking for. The lid bale is twice as far from the kettle as it is used to be. It was two inches, now it's four. I really like this new feature. I think it gives a little more elbow room. Kudos to Weber for this.
Here is a comparison between the new and old open lid angles, you can clearly see how far the new lid opens up

This model has the cook timer, it's removable so you can go back in the house and see if the Hawks are beating up on the rest of the NHL and you won't forget to flip the dogs after a few minutes.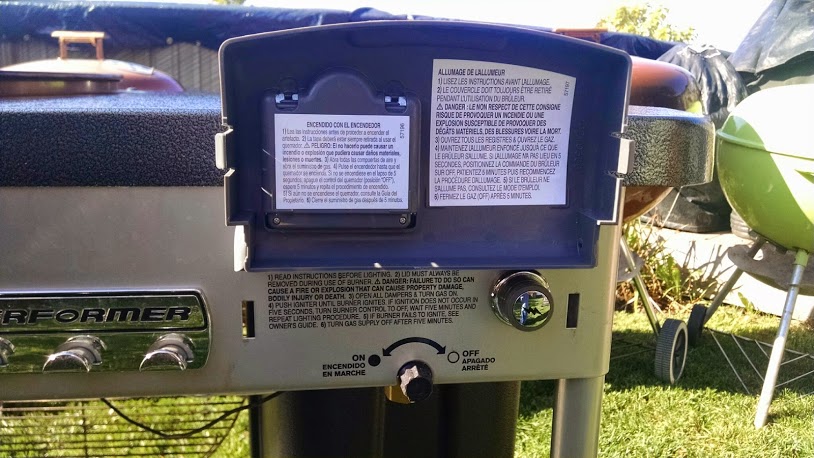 Underneath the timer is the gas assist control and igniter. The igniter is different from the older Piezo ones. The older ones push real hard and create a single spark when the button is pushed. CLUNK! The new igniter is the electronic type like a gas grill. It clicks real fast, making a series of rapid-fire sparks. It seems to work very well.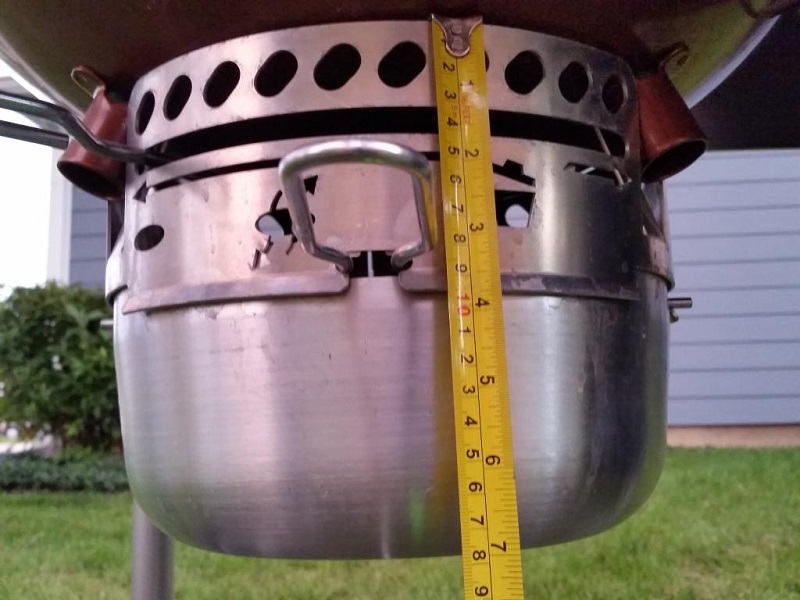 The ash bucket has a new look for 2015. It has a flange that kicks out on the bottom, so it makes it real easy to re-seat the ash bucket after you dump out the ashes. As you can see there is a nice new little logo telling you to dump the ashes in the trash, just in case you didn't know what to do. The ash can is now removed by squeezing the handle instead of twisting and lowering.
A few other things I noticed about the 2015 Weber Performer Deluxe
Overall this is really a stellar grill. I think this is really the best Performer Weber has ever made. I felt the old Performer was a fantastic grill and this new model has greatly improved on that classic.
Oh and in case you needed to know…..my wood handles fit on it just fine….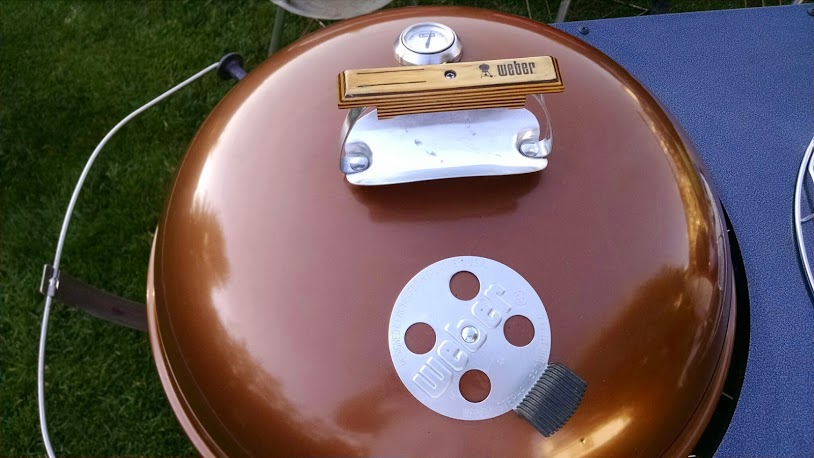 And in case you want a more classic look you can leave the heat shield off….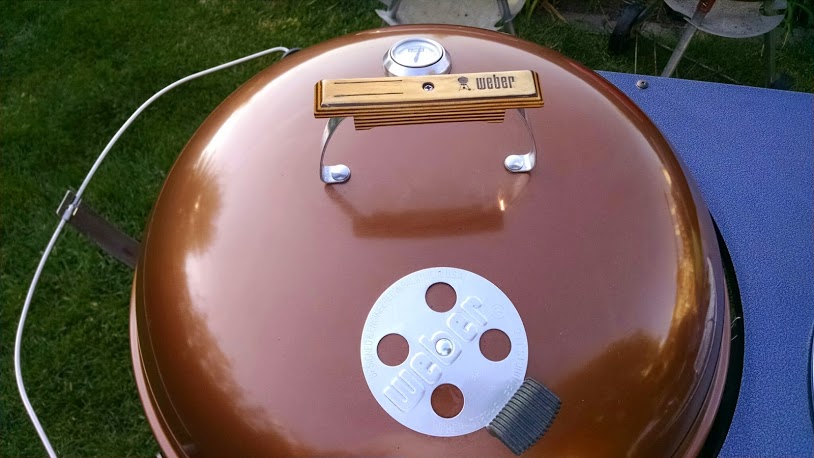 The 2015 Weber Performer is available for pre-order right now on Amazon!