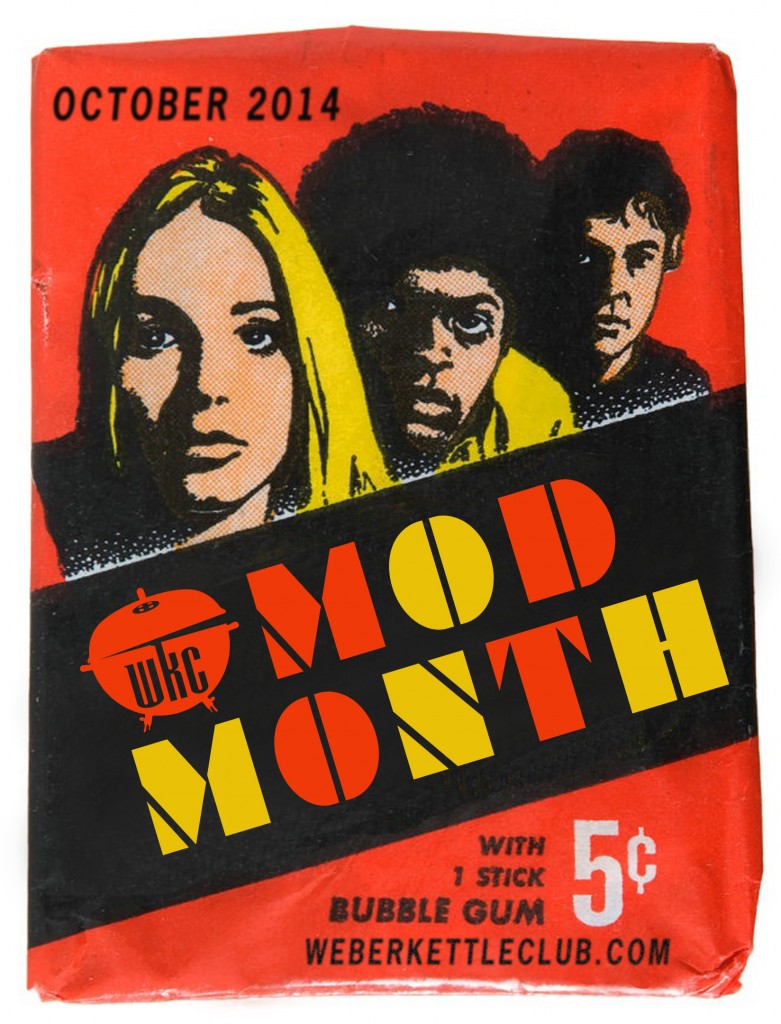 We all love to cook on our Weber grills. Many of us like to collect Weber grills. And of course we all love to eat the great food that comes off our Weber grills.
BUT, from time to time, we can't resist the temptation to improve on what Weber began. Making our kettles just a little more special. Resolving a nagging issue that we can't believe Weber didn't figure out. Combining old with new. Swapping out parts. Adding functionality. Adding flair. Tinkering around with the kettles we love. Reminds me of a great quote by author Kenneth Grahame: "There is nothing, absolutely nothing, half so much worth doing as simply messing about in boats."
So, in recognition of our endless desire to improve what has changed so little in the past 60+ years, WKC is happy to announce our first annual "Mod Month" – a celebration of the many ways we fix-up, tune-up, change-up and otherwise spend time simply messing about with our Weber charcoal grills. From full-on Steam Punk to subtle little tweaks, we want to see what you do to make your Weber kettle grill just that much more special.
The fun starts October 1st, and runs through October 31st. "Peoples Choice" and "Statesmen Choice" prizes and recognition will be awarded. All modified grills will be featured in the Weber Grill Modifications and Custom Grills section of the gallery.
Now, just a few rules to get started:
You must be a registered member of the club by October 31st to submit an entry.
Previously modified grills posted to the forums that are not in the current mod gallery are allowed.
Member "teams" are allowed, but only a single entry can be posted for each mod.
Mods must include a Weber charcoal kettle, GA, WSM, Ranch, or SJ in some way.
Action shots showing your modified grill fired up and cooking are encouraged.
A Mod Month Q&A Thread will be posted on September 12th, where you can ask questions, trash-talk, flip your lid, vent, kick some ash, grate on other members or otherwise give yourself a leg up.
All mods must be posted to the Mod Month Master Thread beginning October 1st in the Weber Kettles and Accessories section of the Forums.
No pre-posts allowed. Mods posted to the Q&A Thread prior to October 1st will be deleted and must be re-submitted to the Master Thread during October.
Pics and description of your modified grill(s) must be submitted by October 31st by 5:00pm PST.
Members may submit as many modified grill entries as they like.
Grab your tools, wade into your Weber grill boneyard, pop open a cold beverage. Do whatever it takes to inspire you to come up with the next big grilling thing.
This is going to be fun!