With the Supermoon in full effect, an amazing pair of Weber Custom kettles have risen from the distant horizon to dazzle us all. There's much more to the stories – and we'll have more to share soon – but we did not want to wait to share this incredible evidence of Weber Stephen's history. First up is one we've seen before, but this one answers many more questions. No need to strip paint off this one, it's a survivor all the way. Thanks to new member Charred for joining the club and documenting the rescue for us.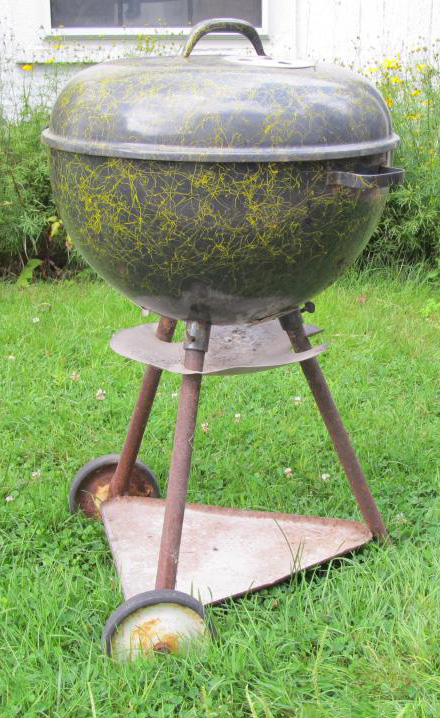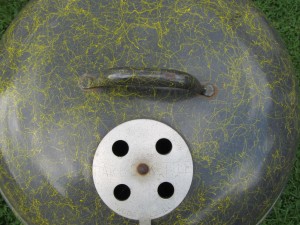 Needless to say, this is an amazing find. You can read more about it here. With the Jackson Pollock spider paint to the triangle ash/storage-pan below, this grill has stories to tell. But please don't tell the original owner he assembled it wrong! Caddywampus as they say, with the three legs inserted 120 degrees off kilter. No matter, it cooks the same – as evidenced by the new "first cook" shown in the thread. Kudos to the new owner for taking her out for a spin before a full restore gets underway. (Presuming of course that's in the cards.) Like I said, we've seen these before – they have one at the Lombard Weber Grill restaurant in Illinois, and one or two other members have one – but each one is a treasure and this one is no exception.
Next up is a kettle no-one has ever seen! The legendary Custom "Meat-Cut" kettle from 1969. Who knows how many were ever made? Well, we now know at least one! Thanks for new member csorvala for the post! (Why do new members seem to have the Midas touch lately?)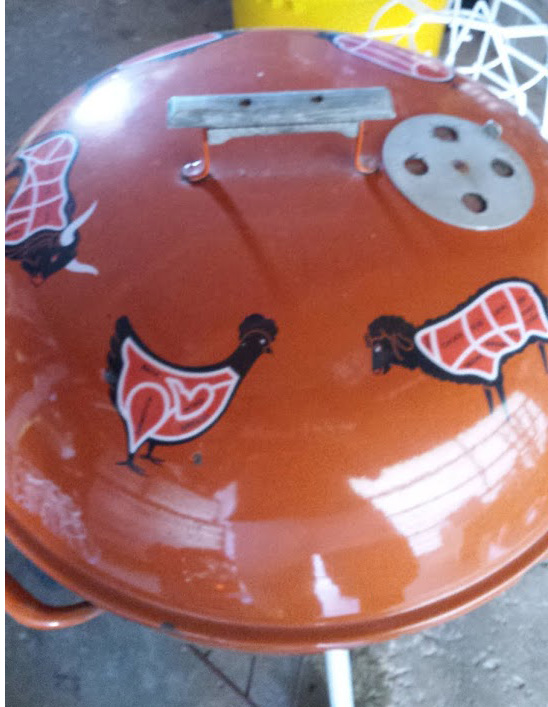 The 1969 Weber catalog shows this one-of-a-kind kettle wearing the unique and distinctive "Harvest Orange" porcelain and depicting our favorite grilling companions: beef, pork, chicken, fish, and lamb.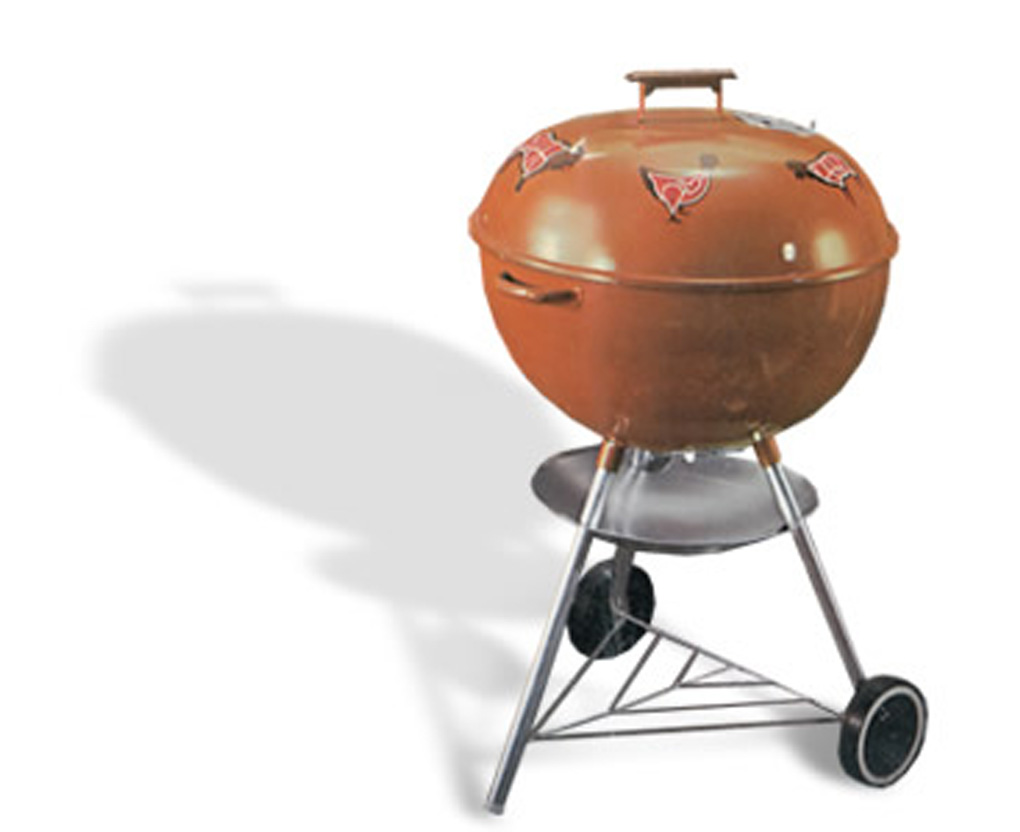 Two collectible and cookable kettles in one day under the August Supermoon can only mean one thing: It's the Summer of WKC! Thanks again to charred and csorvala for hooking us up with the pics and the stories. We look forward to more details, more photos, and more amazing kettle finds to come. They're out there – and we'll rescue them, restore them, and above all, respect them.
MartyG – August 2014