Congratulations to Dazzo for being WKC featured member #3! Dazzo has quite a story to tell with a little bit of clowning around. You deserve it, buddy!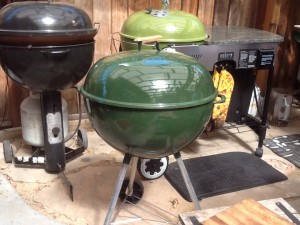 Dazzo's famous green MBH
Some Grillfella's got together all across the country. The Norcal folks had their first annual (or when they feel like it) WKC meet and it was epic! There were 8 WKC members there and close to 30 kettles of ever color, shape and size. Check out the Norcal meet photo thread!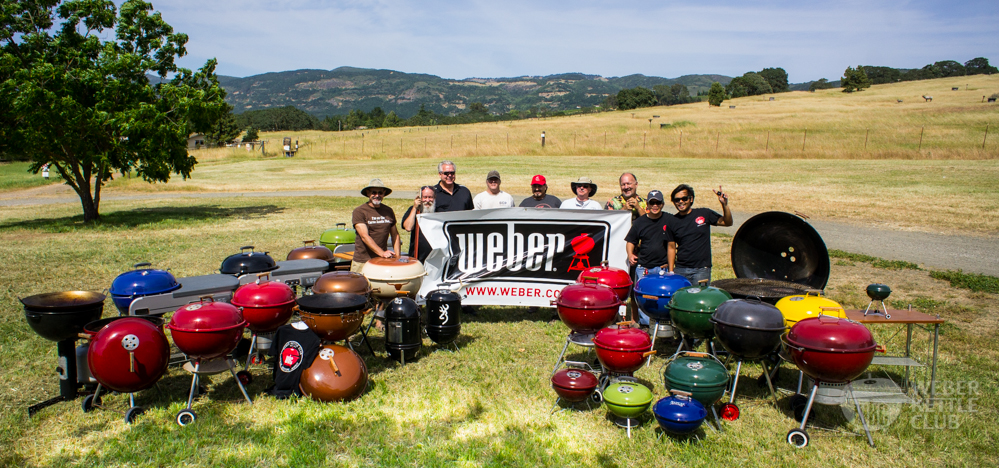 Not to be outdone, the Mid-Atlantic Grillfellas had a meet at none other than MartyG's place. They also had a great turnout with Grillfellas and their families coming in from multiple states. Great work guys!
If you are in the Midwest make sure you don't miss the 2nd annual WKC Chicago meet in July.
WKC Posts of the Week May 20 to Jun 3, 2014
Scores
Co-eds give Idahawk a freebie
Tattoedant 26'r score
Cuda Dan OTP score and first cook 
Grill Girl saves a redhead from the Ace dumpster
dwnthehatch like-new red MT score
Harris92 thumbscrew lineup
Mike.stavlund accessories score and cashing in his kettle karma
Harbormaster gets a parental assist for a 'Cado score
Crumbsnatcher finds some Weber Euro pizza ovens locally
Addicted-to-smoke NIB Red MT 
Argentflame kettle freebies from Kako5256
Mods and restorations
Brickout restores his parents' red MBH
Mcflash Red MT resto
Kettle cleaning tips
Maxbobcat 'cado resto
Dazzo solid shelf and demo kettle homage
Cooks
Saxart first pizza cook on Weber Euro pizza oven
1Buckie london broil aka "Hyena Brisket"
MrHoss WSM Brisket, and Memorial day cook
KsDan Sloppy Joes
Peaspurple griddle stir fry
Cuda Dan shrimp, stuffed portabellos, corn, tenderloin, and cookies. What a mouthful!
Salad beach kettle cook
Idahawk goes on vacation with pac-man
General awesome threads
Color changing kettle showoff
Lump troubleshooting methods
Winz gets a note from the Weber CEO!
Show your charcoal stash
Thanks for looking!