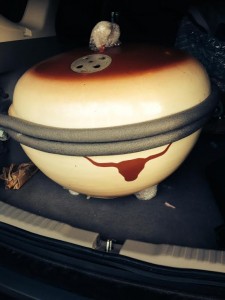 The now famous Weber Westerner that sold on eBay for a whopping $2400 has finally arrived at its new home.
WKC Member Harris92 was the only one with a wife willing to let him bid, and bid he did. The grill shipped a few days ago and arrived this morning.
Congrats Harris, and thank you for bringing this grill to a WKC home!