Hello WKC! It's so cold that some of our members have resorted to cooking ribs in a crock pot. Don't be that guy! Hank is working on a "Winter Grilling" with tips and tricks on how to use your kettle in the cold.
Meanwhile, in the Bay Area it is a balmy 50-60 degrees so a few members got together last weekend to do some trading of kettles and stories. Check out the full write up here: Impromptu Bay Area meet up!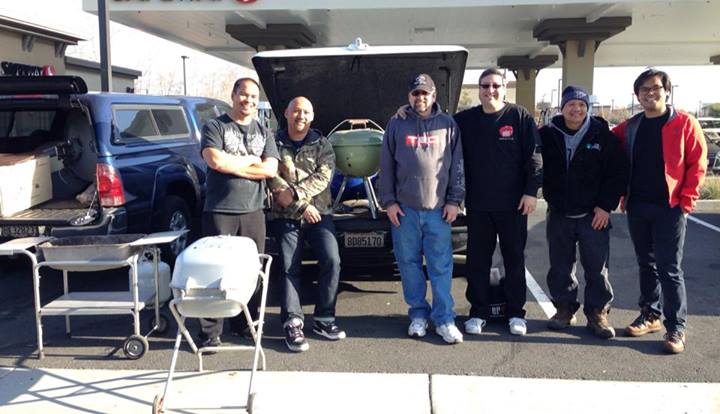 Stay warm out there, folks!
WKC Posts of the Week Jan 13, 2014
Scores
Tattooedand last kettle score of 2013, and first kettle score for 2014
MaxBobcat Blue MBH
Restorations
Cooks
MacEggs kettle turkey
MaxBobcat WSM ribs
Salad 1st Trip-Tip
Jcnaz Teriyaki Pork Chops
PBE Gummi Bear Chicken Ballotine
Prof. Salmon sliders with ginger sauce and pickled vegetables
General awesome threads
Cool Weber commercial from Holland
Kendoll asks for feedback on Mangrates, Grillgrates, and Craycorts
Cheesehead puts kettle on $2,500 Hauler bike