Pictured on page 8 of the 1966 Weber catalog are Weber Fireplace Barbecue Kettles. Model #'s FBK-430 and FBK 530 had a red lid with a black bowl.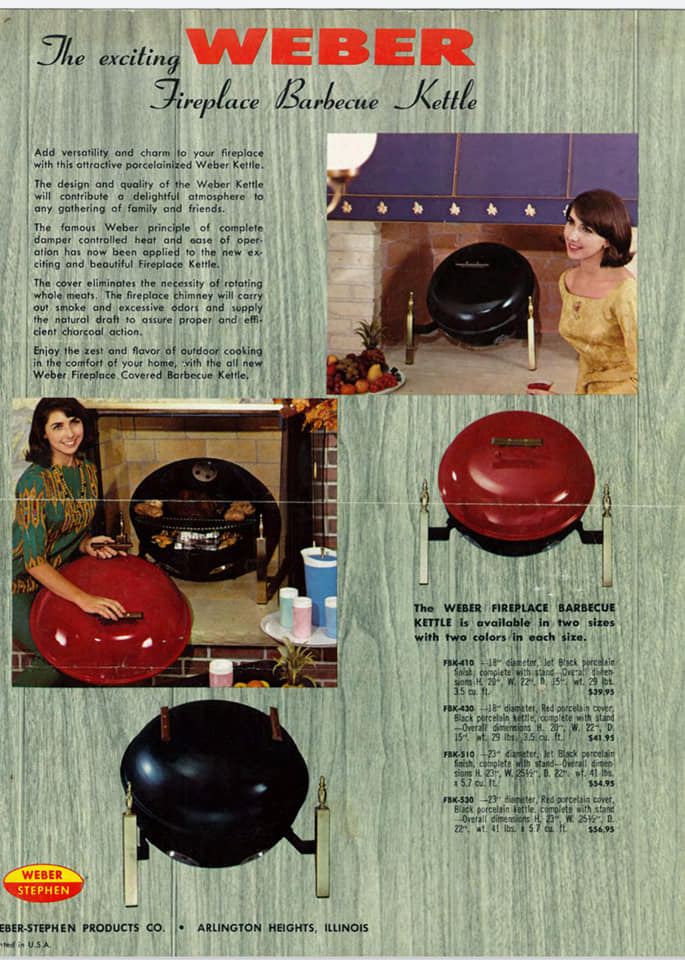 It is believed that Weber sporadically used this color combination of a red lid and black bowl for a couple of years around 1966 for both the Fireplace and Traveler models. "The Traveler" was an 18″ kettle and was described in the catalog as " A campers delight with detachable aluminum legs for easy storage". It did not come with an ash catcher, legs, triangle or wheels. Recently two examples of these two tone Travelers surfaced on the WKC Forum.
This example is owned by WKC member greenweb.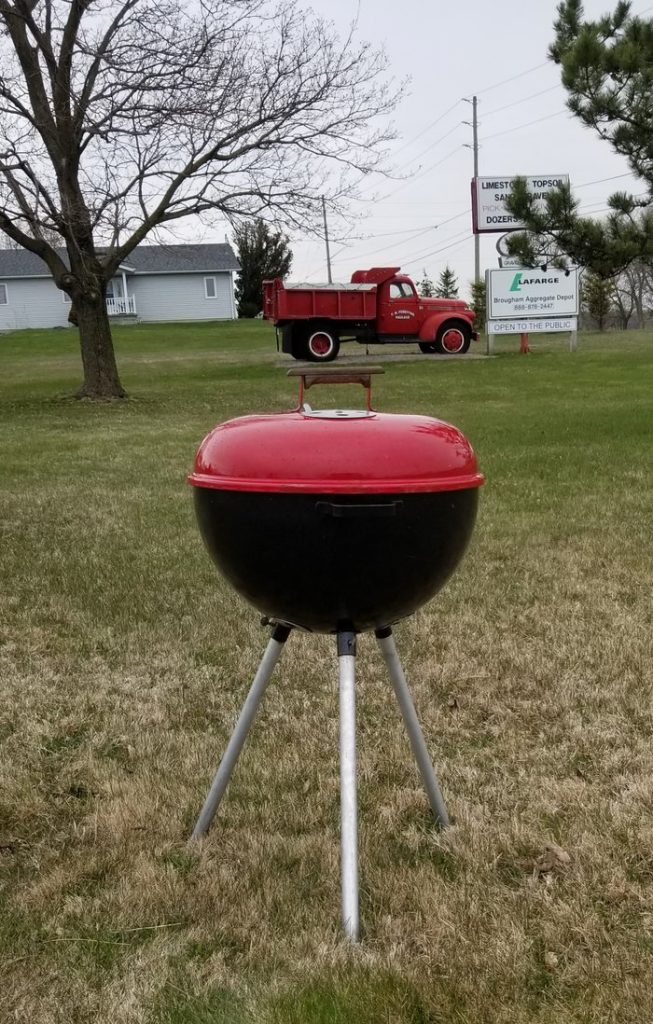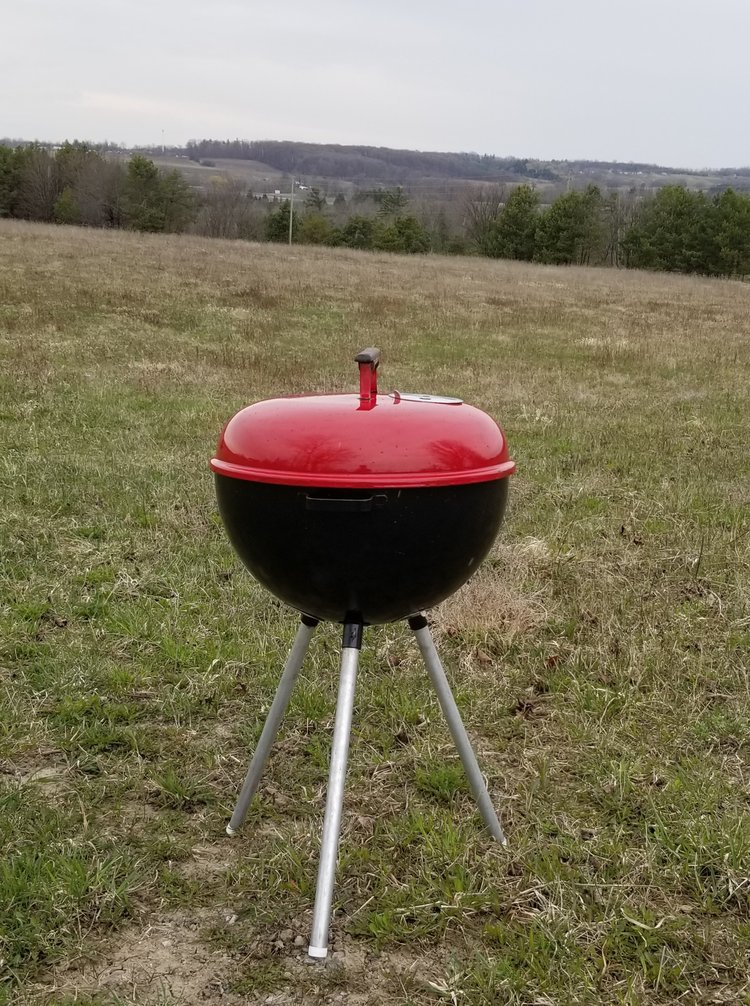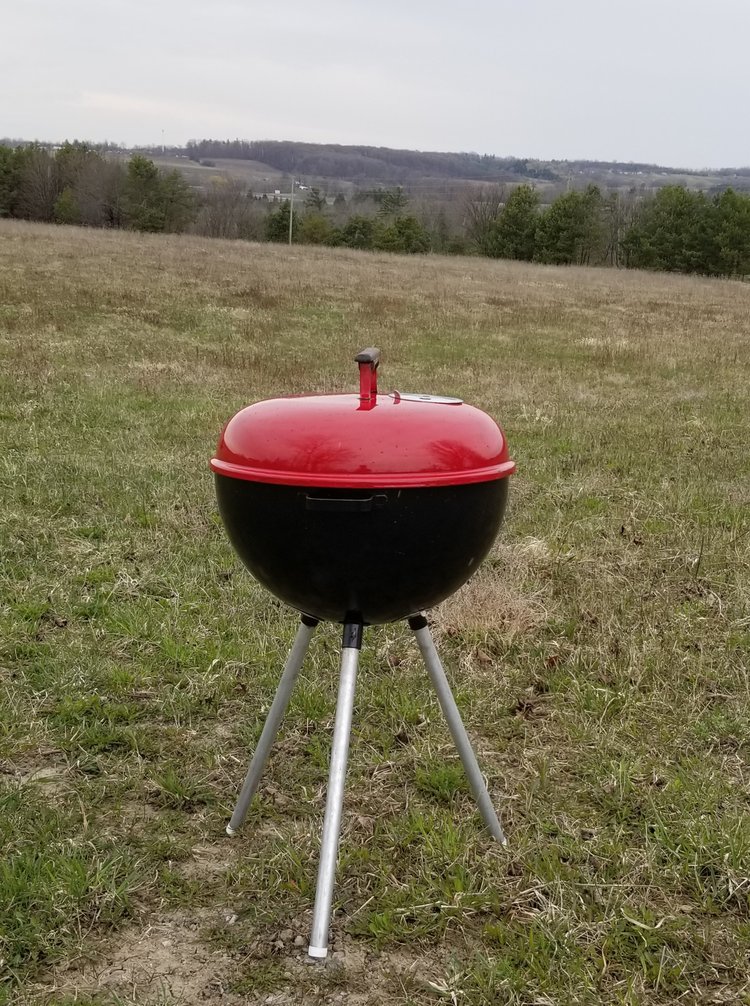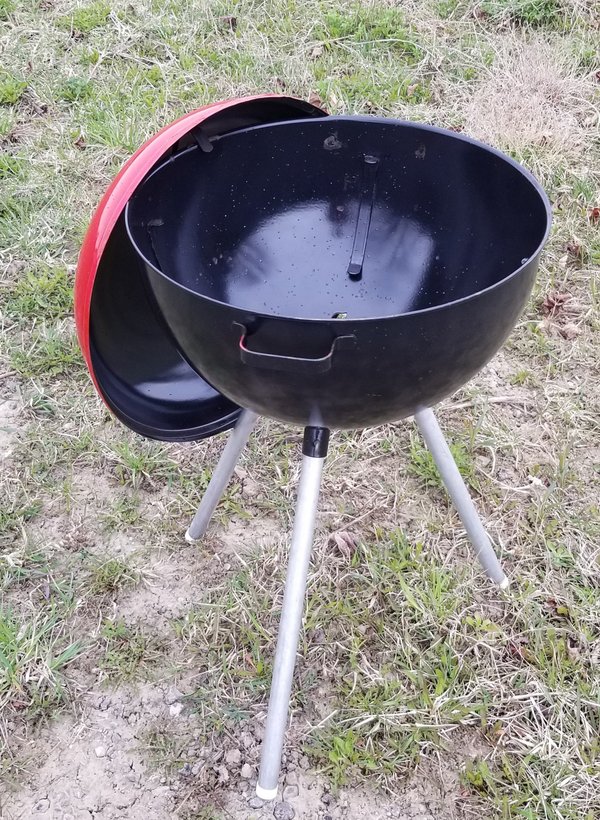 The other example is possesed by WKC member Jstuparyk and was previously owned by his grandfather.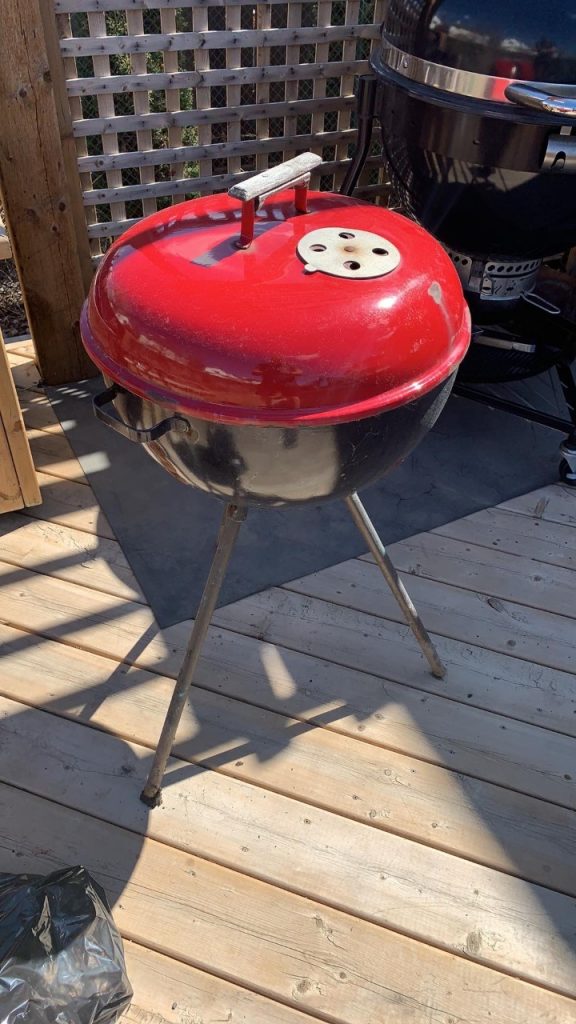 Take a look at this Weber Demo photo from the 1950's. Hard to tell in this black and white photo but could that be a two tone (red/black) Smokey Joe in the bottom of the photo?