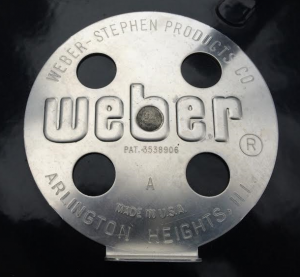 The 1979 Weber Charcoal grill is identified by lid vent with the modern embossed or "raised" WEBER logo.  The turn tab on the lid vent is large and matches the turn tabs on the bowl vents. This is the style of lid vent used today.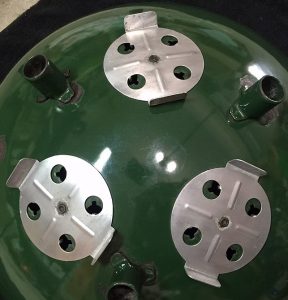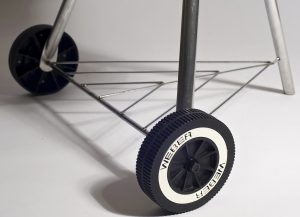 Features and Changes in 1979
In 1979 the kettle model numbers for 18.5, 22.5, & 26.75 were "30,000", "70,000"and "80,000" series respectively. The first major change was that date codes were added for the first time in 1979. These date codes were alphabetical. "A" is for 1979, "B" for 1980 and so on. This date code is located below the PAT. 3538906 and above "MADE IN U.S.A" on the lid vent. This is why you hear such terms as "pre 79" when referring to an undated kettle.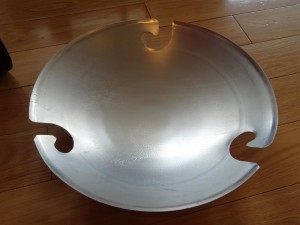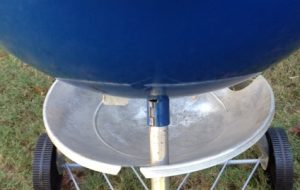 The second major change about half way through 1979 was to the ash catchers on 18.5 and 22.5 kettles. The pans were retooled from the straight edge to the "rolled edge" twist ash pans. A '79 kettle with a straight edge pan is an "early '79" and one with a rolled edge pan is a "late '79". Kettles from 1979 were still shipped with 1977 parts lists that did not list dark blue or dark green but still listed lime green and yellow as replacement part numbers. Lime was discontinued in 1977 and yellow in 1978.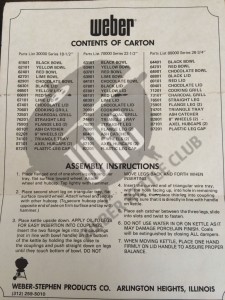 Colors / Sizes / Models of Weber charcoal grills available in 1979
The 80000 Series – 26.75″ Kettle
– Jet Black
– Red
– Chocolate
The 70000 Series – 22.5″ Kettle
– Jet Black
– Red
– Dark Green
– Chocolate
– Dark Blue
---
Gallery of Weber Grills from 1979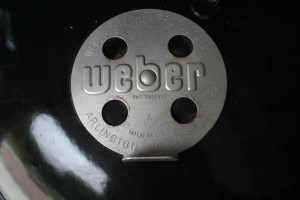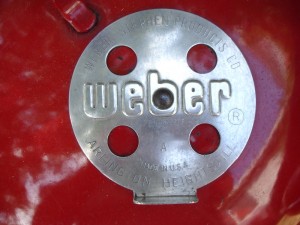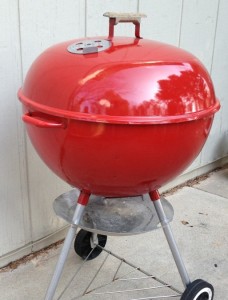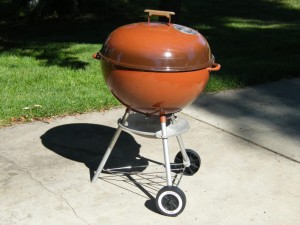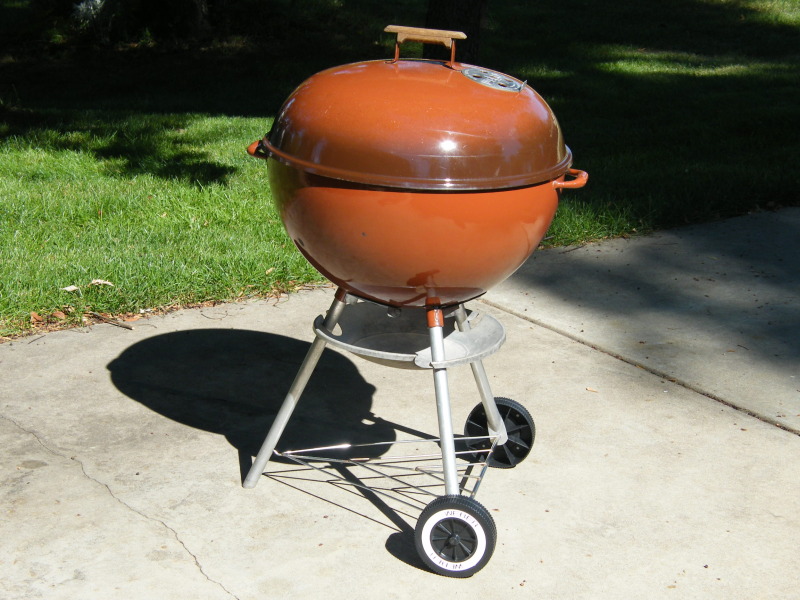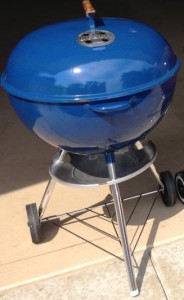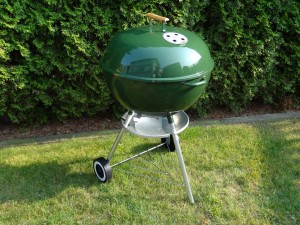 ---