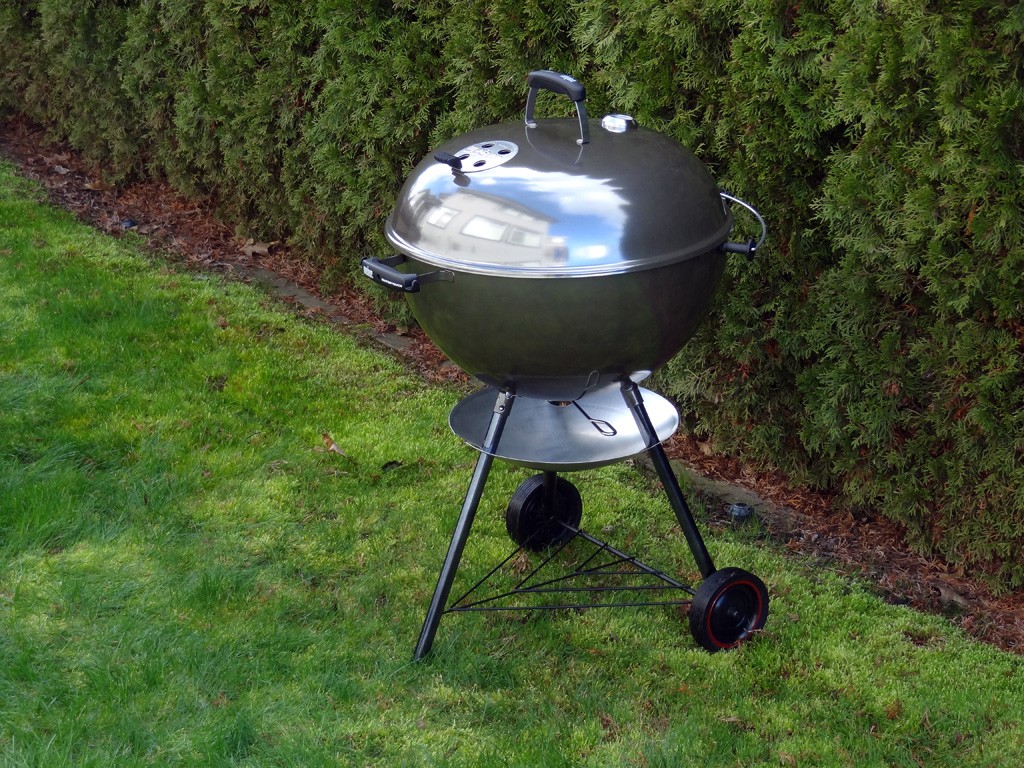 Customizing a Weber kettle can be a rewarding experience as it allows you to tap into your creative side and really personalize the grill to make it your own. The classic design has changed so little over the years that for the most part you can mix and match parts between a vintage kettle and its brand new counterpart with ease. With that in mind I set out to build a retro kettle using a limited edition "Smoke" Master-Touch bowl and lid as the main components.
One thing I have been wanting to try for awhile now was to tint or smoke a standard set chrome legs. To do this I used a product called VHT Night Shades which is normally used to tint taillights. The new long style MT legs were promptly ditched in favour of standard length as I had already planned to switch over to some old school rubber tread wheels. More on that later.
First up the legs were cleaned and then wiped down with paint thinner and allowed to dry completely. You want to do this to ensure that no oils from your hands mess up the final sprayed on paint finish. The three legs were hung from the ceiling with a good amount of separation (at least 1 foot) using a bit of wire. They were then sprayed with very fine coats ensuring as even of coverage as possible. After a couple coats they came out looking exactly as I had hoped!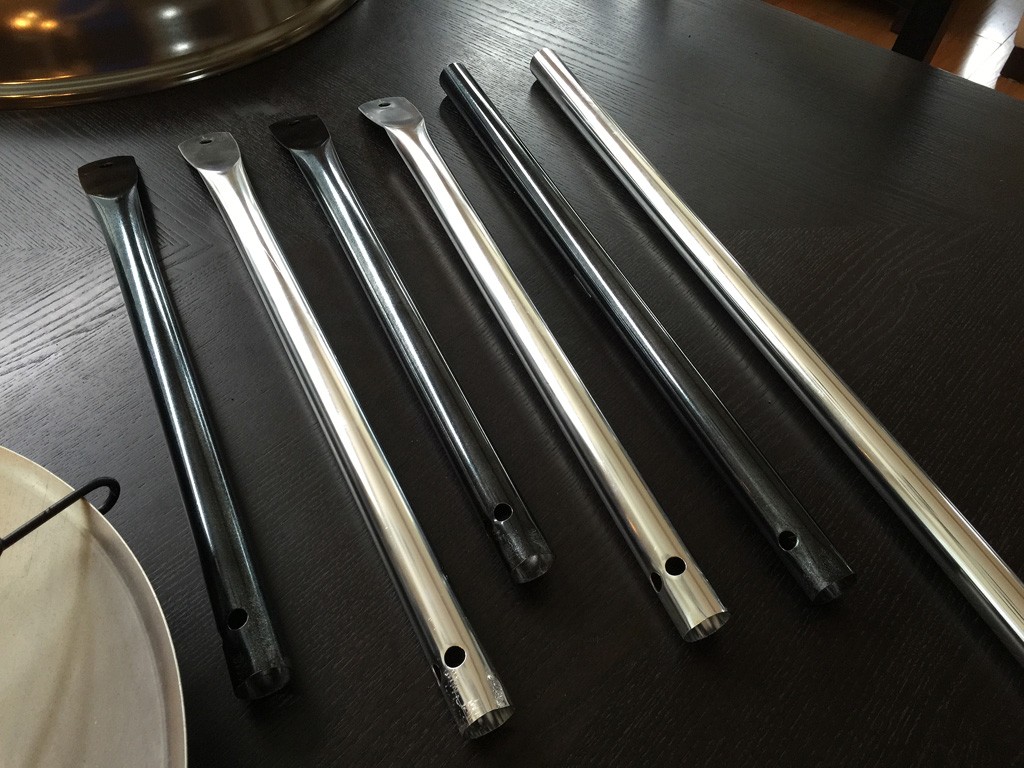 Since the legs were shorter I needed to use a standard size triangle and wheels so that it would stand correctly in the end. I just love the way rubber tread wheels roll compared to the new ones so on they went with a custom red pinstripe to play off the silver metallic color of the kettle.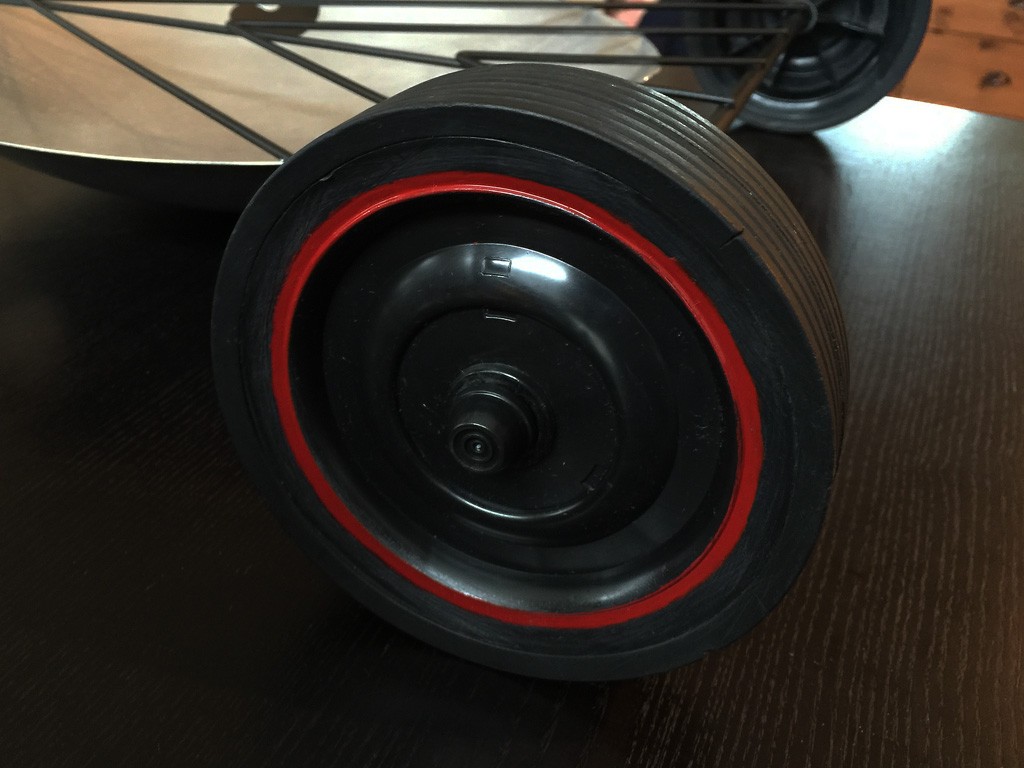 Up top the kettle remains relatively unchanged except for the removal of the taco heat shield. The smoke color has very interesting properties and looks quite different depending on the type of lighting you are in.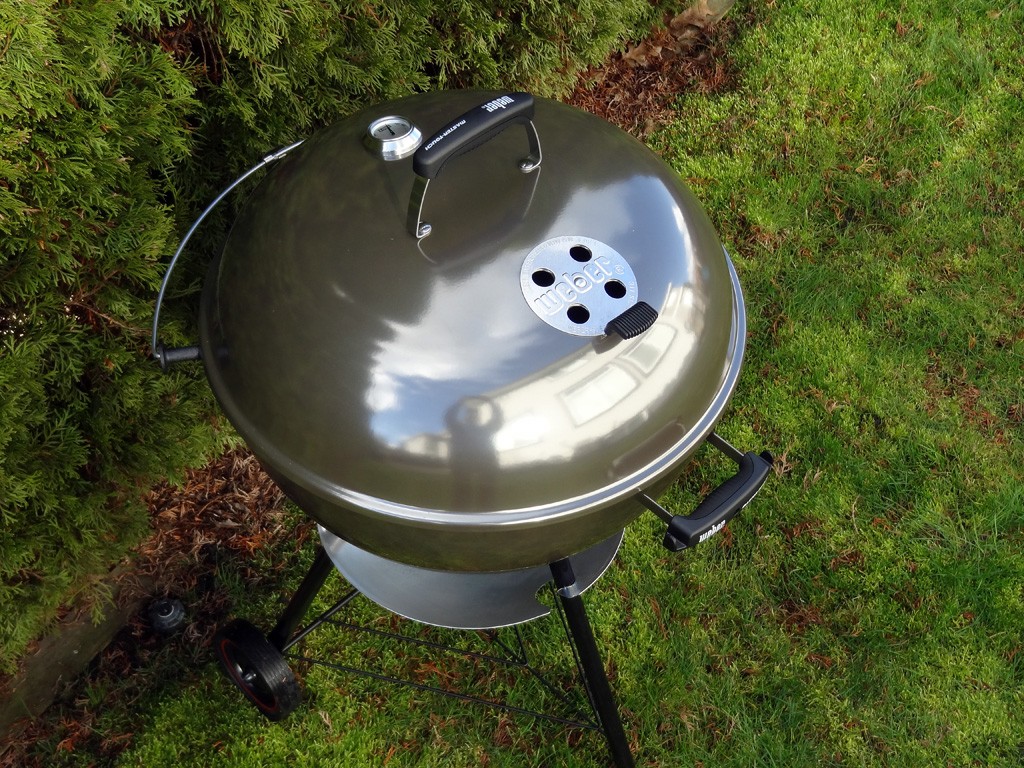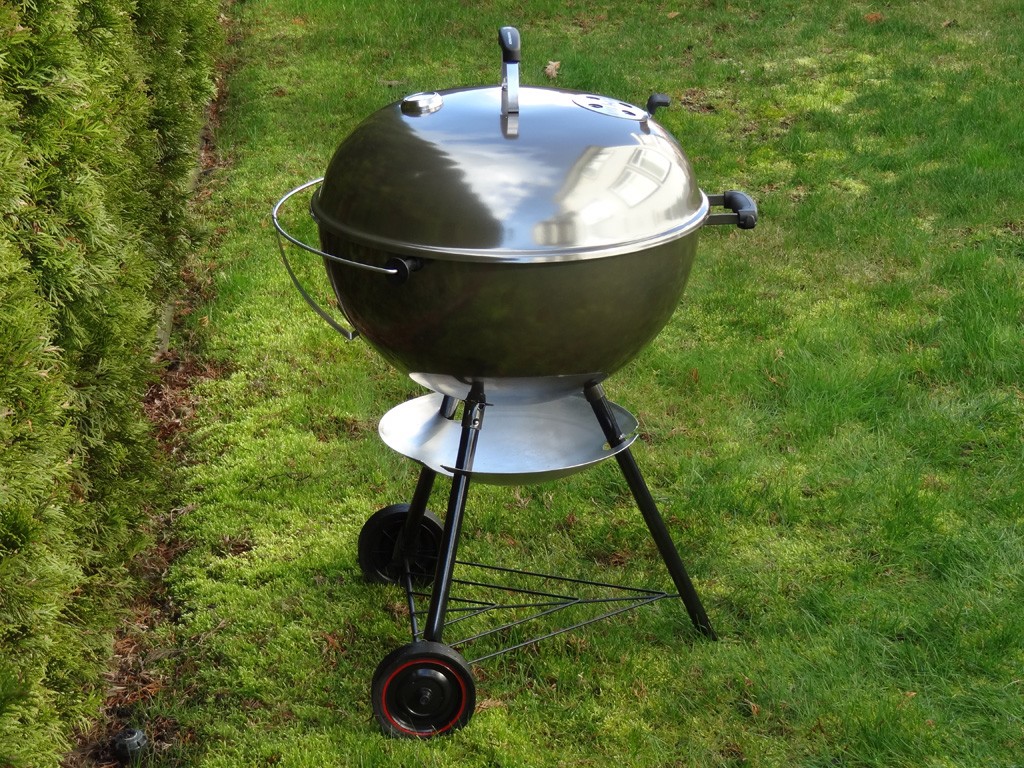 The old flat edge twist-on ash pans have always been my favourite style of ash catcher. It's minimalistic design and cool shape seems to compliment the kettle perfectly in my opinion. The only downside to this is that the pan gets very dirty very quickly if ash is simply swept down through the bowl. For this kettle the plan is to use an internal ash pan from an old Happy Cooker so that the sweeper fins would really only be used to control airflow. This makes for a far easier cleanup as you just empty the internal pan, give it a clean, then re-install into the kettle for the next cook.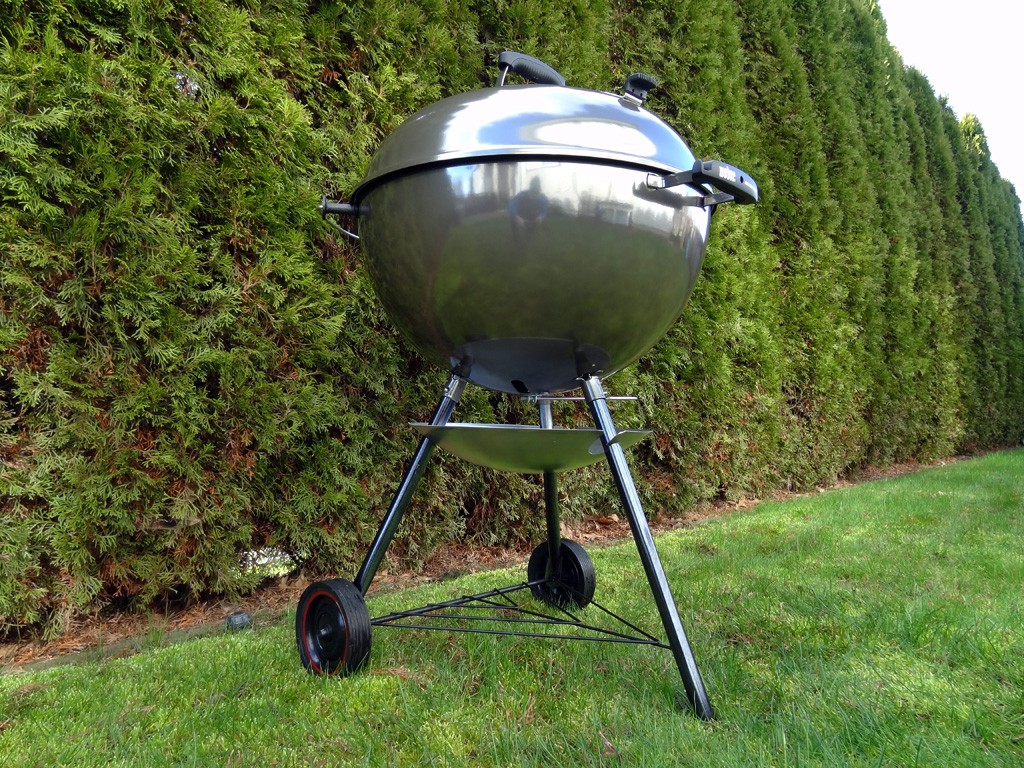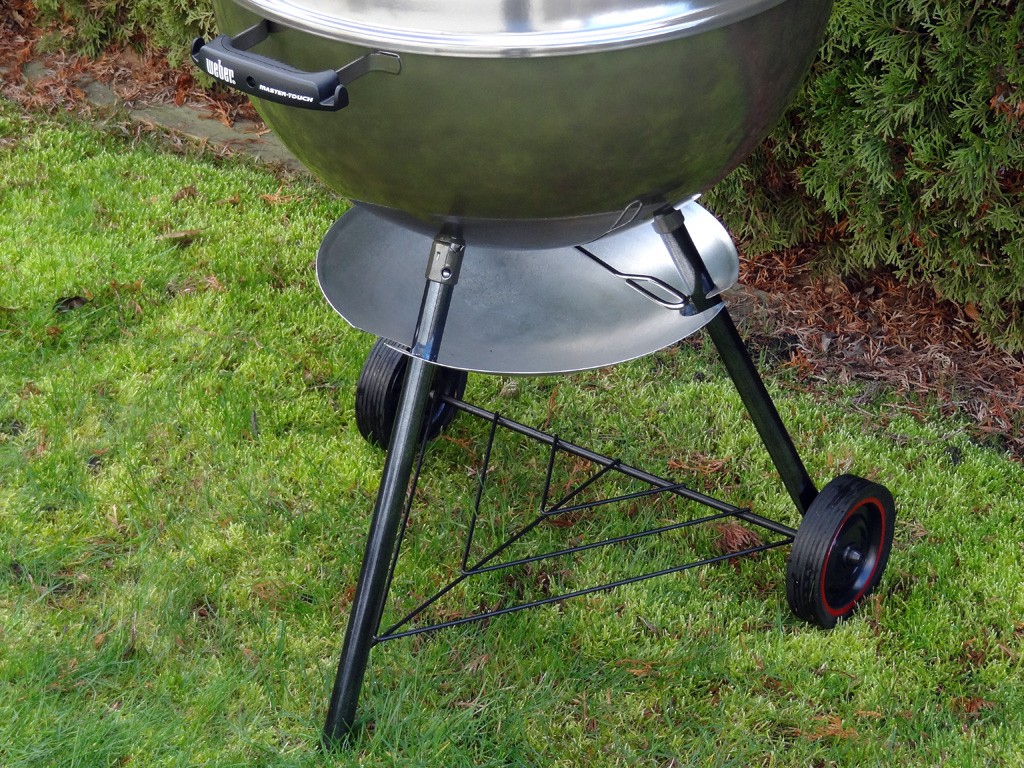 I hand painted the red walls and think it looks pretty sharp up against the smoke…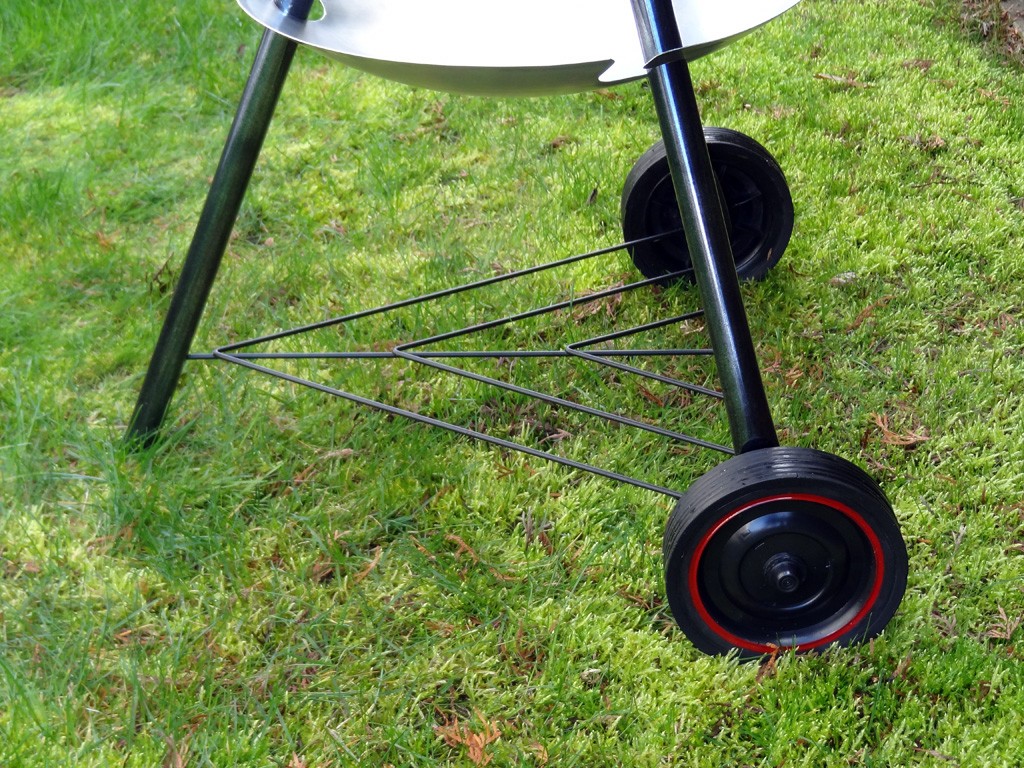 Fully loaded and ready for battle! HC Internal ash pan, stock charcoal grate, GBS grate, then of course the warming rack!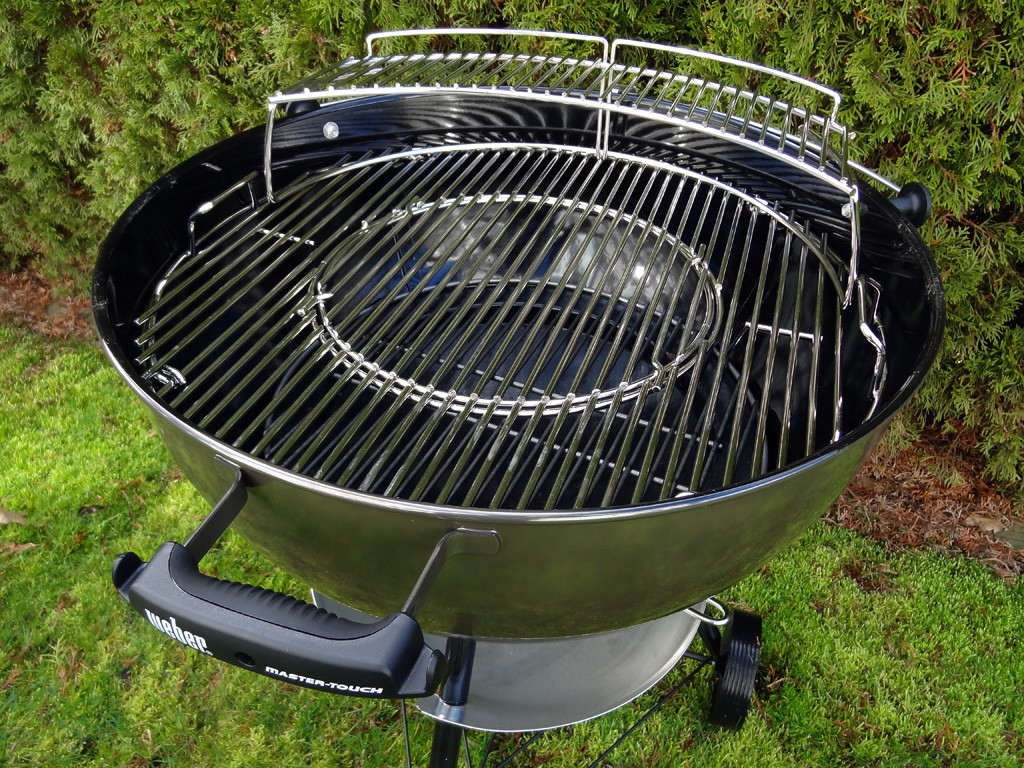 I'm super happy with the way it turned out! It was fun planning and actually producing the vision I had in my head of the ultimate kettle…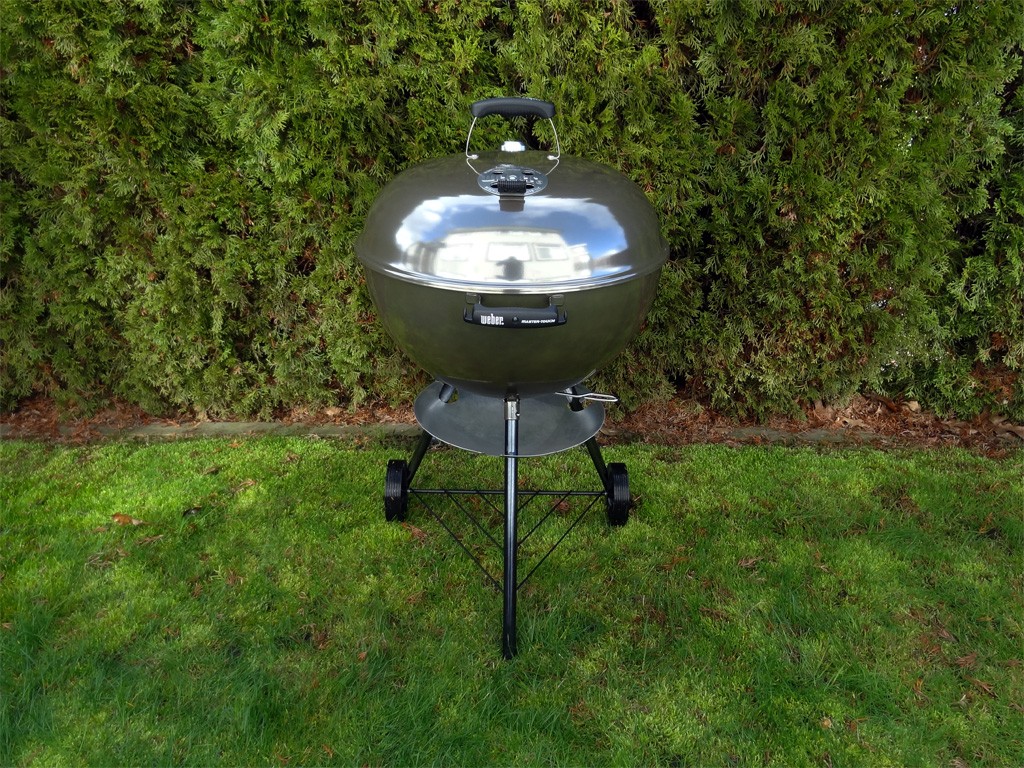 … so what's YOUR dream kettle???  Let us know in the comments below!
Have a good one!
Matt