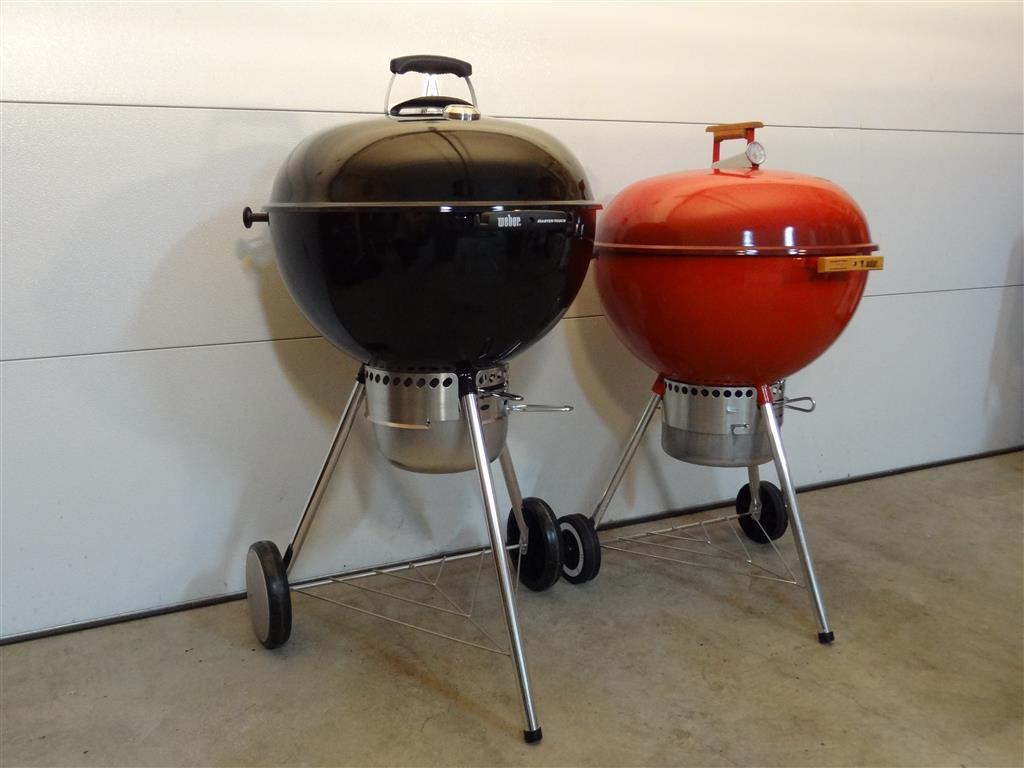 The Weber MasterTouch (now available on Amazon) has long been coveted for its amazing versatility and the fact that it came straight out of the box jam packed with features. First introduced back in 1992, this premium grill included a lid bale, a lid mounted & removable thermometer, charcoal baskets, condiment rack and a tool holder. To this day this is a highly prized kettle (in any color!) for many grilling enthusiasts.
For reasons unknown, the MasterTouch was pulled from the Weber production line in 1999 leaving the One-Touch Gold (OTG) as the flagship 22.5″ kettle in the Weber fleet. But fear not kettleheads, that has changed in a big way!
Jump forward to late 2014/2015, and after years of absence from the charcoal lineup Weber has re-launched the latest reincarnation of the MasterTouch! Packed with new features and design tweaks, the new MT is bound to live up to the high expectations of loyal Weber fanatics.
Today we will take an in-depth look at both old and new Weber MasterTouch grills to see exactly what all the buzz is about!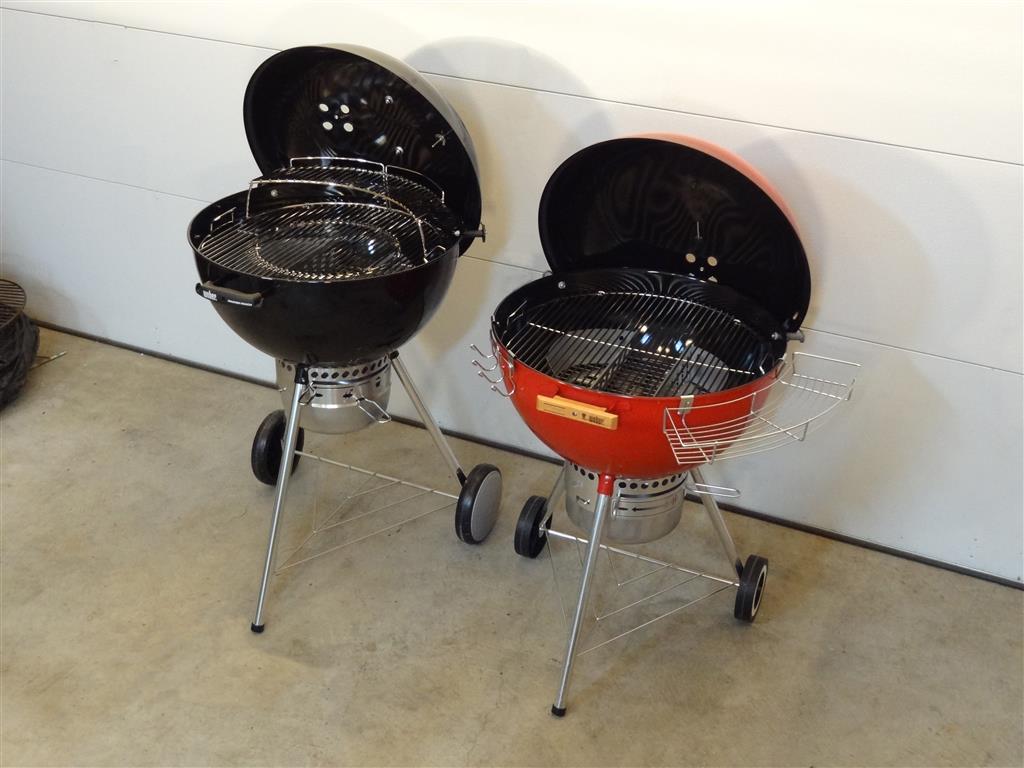 One of the first things you notice about the new MasterTouch is how tall it stands. Weber has raised the height of the kettle by 3″ providing for a more comfortable grilling experience. These extra few inches do make a noticeable difference but there is a potential downside here as well. I find the added weight of the gourmet system grates, warming rack, and charcoal baskets – combined with the extra 3″ height – give an ever so slightly top heavy feel to the kettle. When sitting in normal cooking position this poses no problem at all, the kettle stands very well planted with no wobbly legs or anything like that. Where you do notice the difference is when you grab it by the handle and attempt to roll or move the grill. The center of gravity has changed so the weight balance doesn't feel the same as it used to. Not a big deal by any means, but more than likely something you will notice! Just be conscious of this while attempting to move it and you'll be just fine!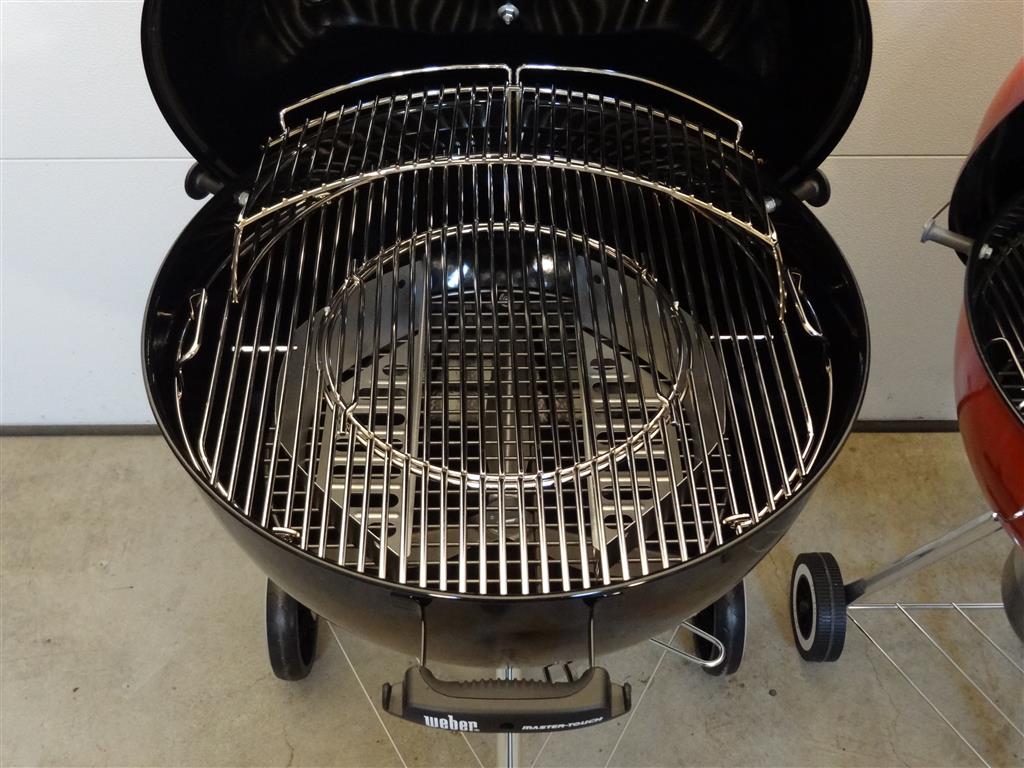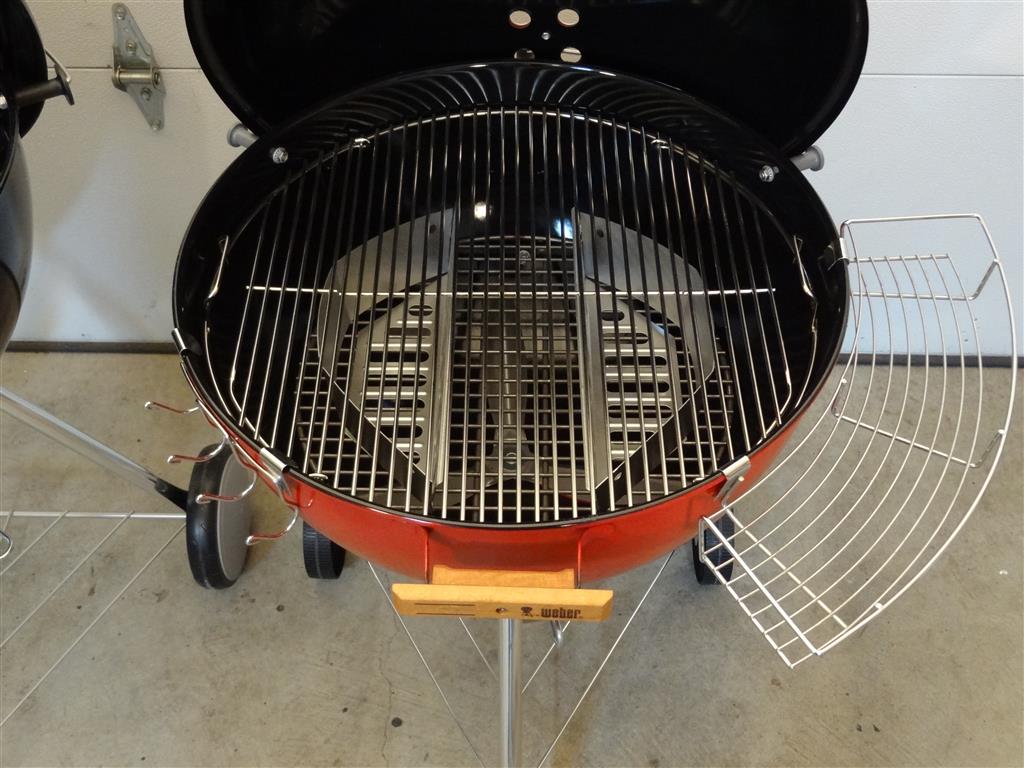 The two photos above illustrate the standard components and accessories that were included with each Master-Touch. The now included Gourmet System grate is substantially heaver than the old standard hinged grate and opens up a ton of options in terms of grilling options and accessories. Want to use a griddle? maybe a wok? No problem!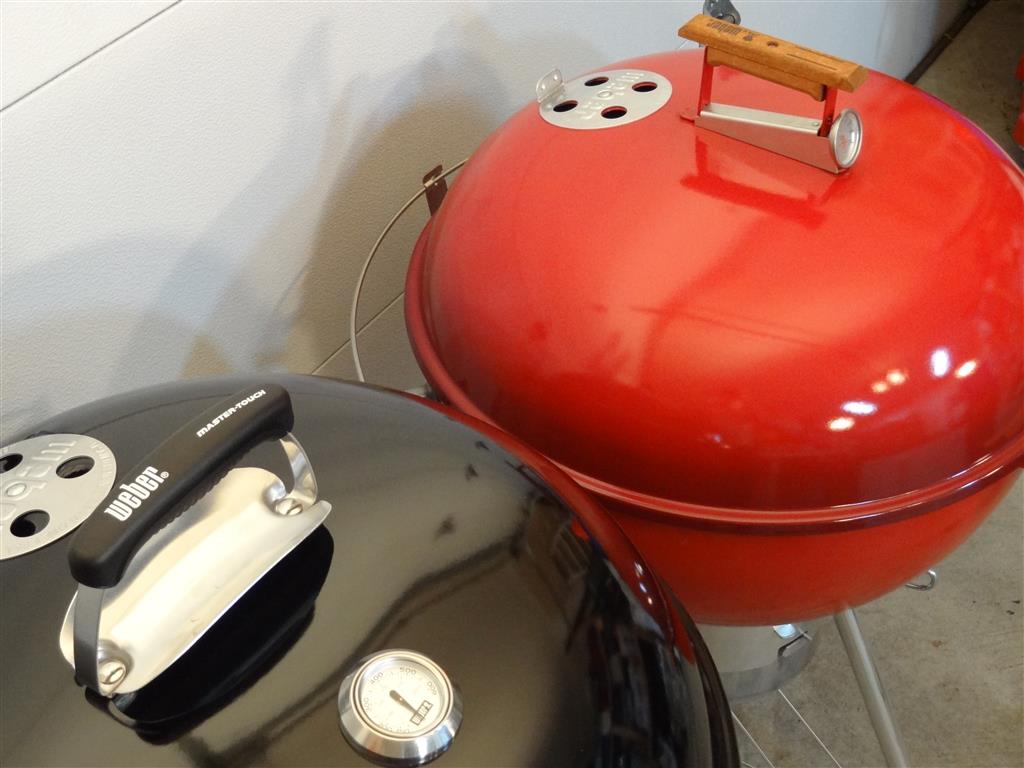 Gone is the removable lid mounted thermometer of the original MT. This has now been replaced with Weber's standard thermometer found on both current model kettles and WSM's. Since the original design the handle orientation has changed as well as the handle itself which now is a classy looking Master-Touch specific version.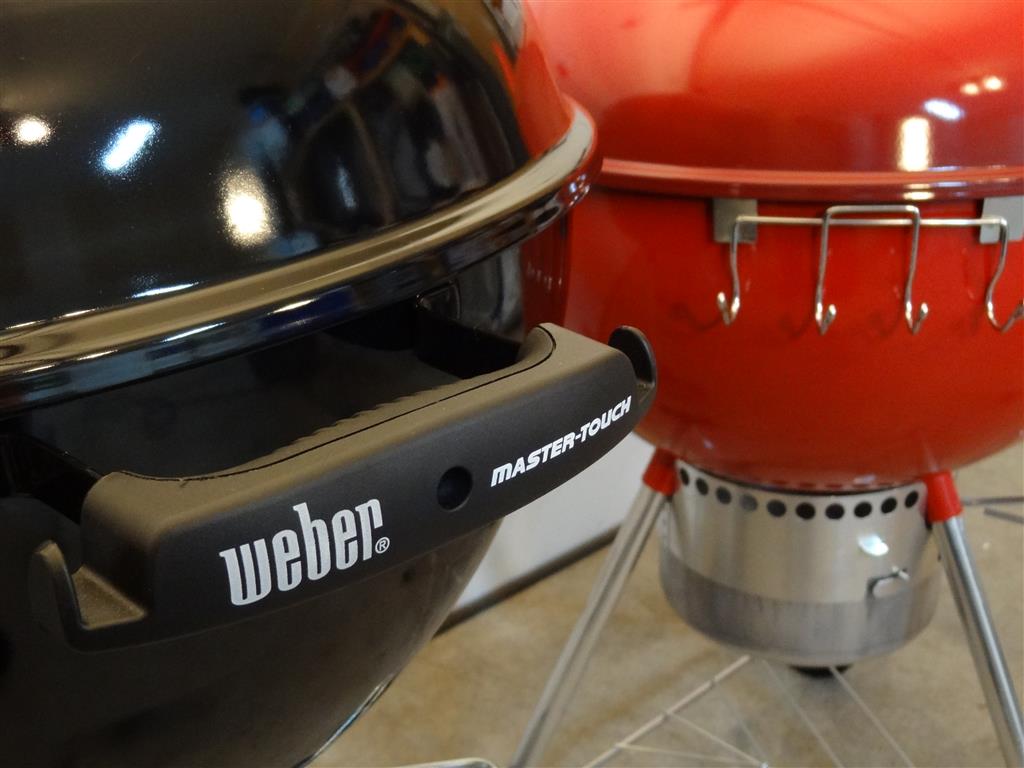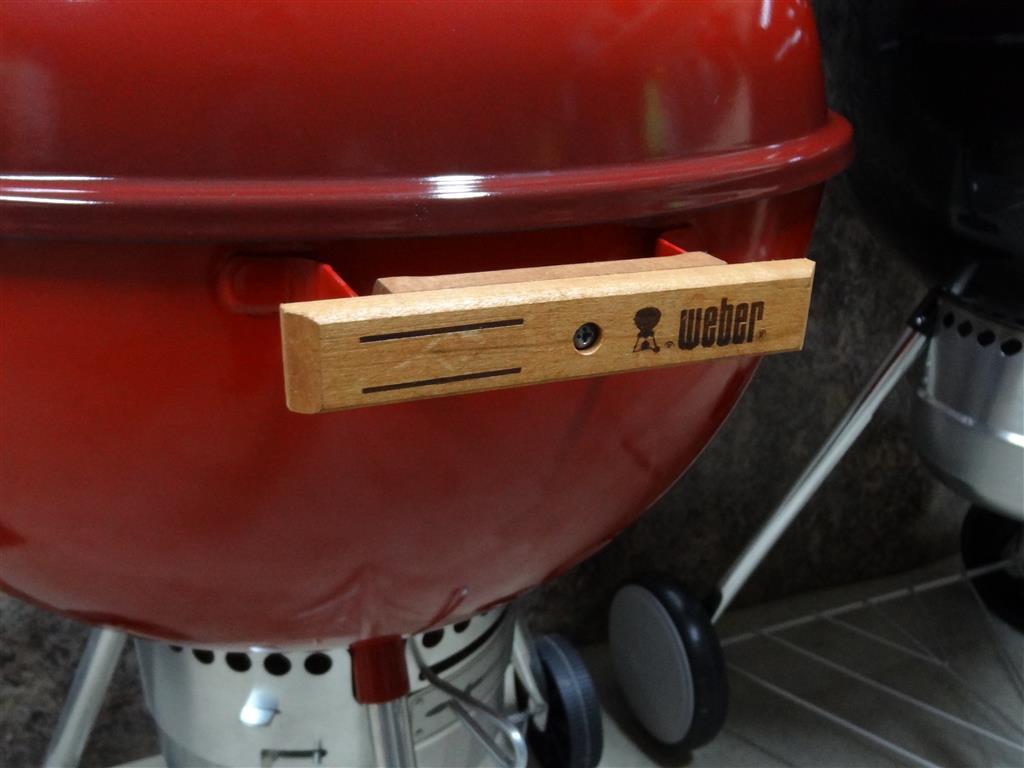 The new bowl handle with built in tool hooks is excellent and I love the fact that they went to a true black plastic rather than the dark grey or charcoal of recent years. It truly is a sharp looking grill and you can tell that they have really paid attention to the fine details. That being said we would be foolish to ignore the beauty of the classic wooden Weber handle. It just looks warm and inviting and provides excellent insulating properties in comparison to the plastic versions.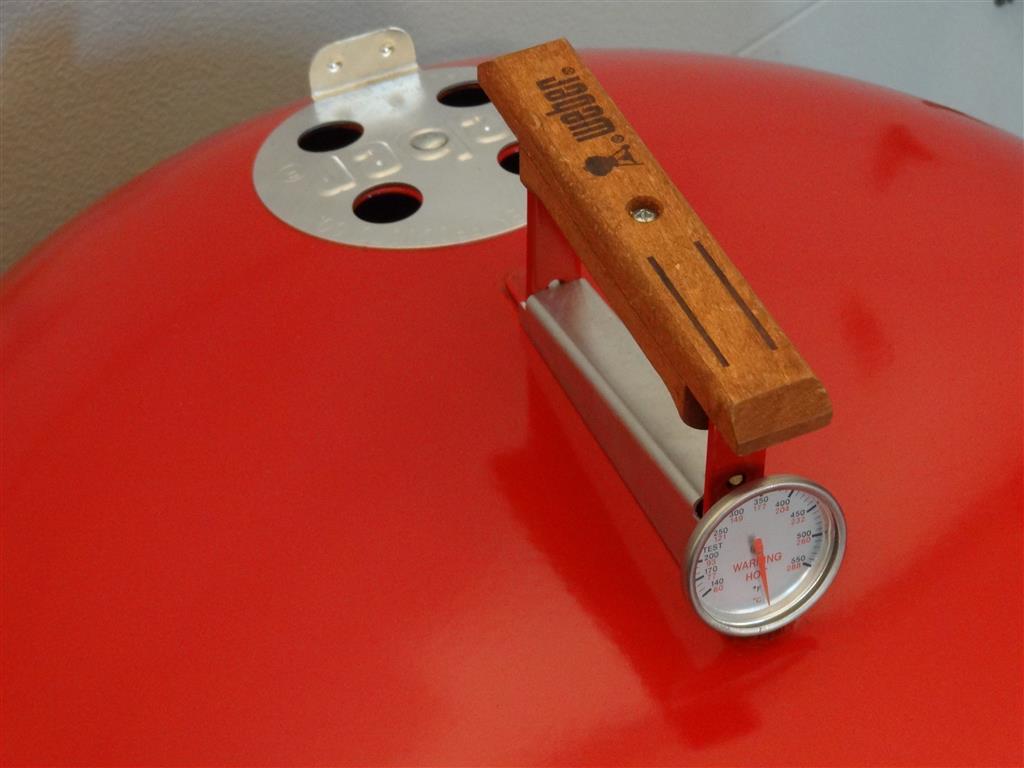 The lid handle is a major change for the late 2014/2015 model lineup. This new design incorporates a metal heat shield and is bolted to the lid using special hardware rather than the welded tab handles of old. This has stirred up additional controversy with some long time weber fans and has prompted customizations to the new design such as removing the heat shield for an old school look.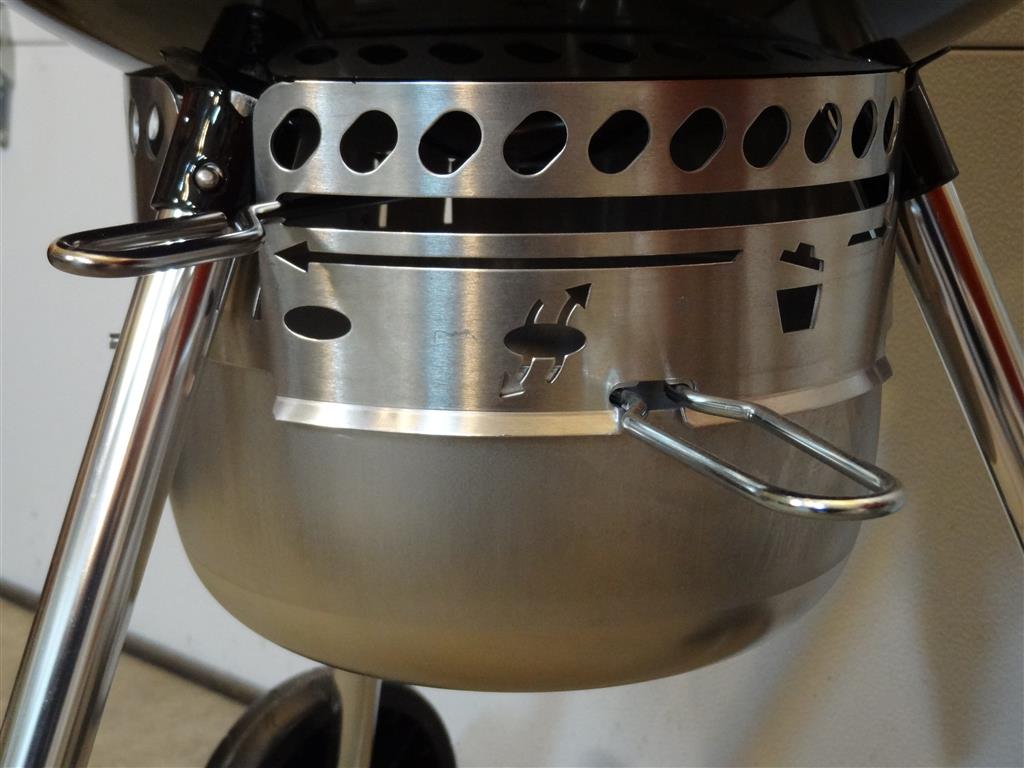 Another substantial change to the classic Weber design for 2015 is the ash-catcher assembly. Above you can see the new style including a rounded pan bottom and new pinch style handle release. A clean looking beveled edge has also been added to the bottom of the ash catcher support ring. This seems to strengthen the ring and should provide a bit more resistance against accidental bends. Some users have noted that the new style bucket takes a little getting used to and I would have to agree. It functions perfectly so it's certainly not a design issue – I think it's more of a case of an old (trained!) dog learning new tricks 🙂
In my opinion the kettle has a slightly more modern look with these new tweaks but still stays true to the original design. Well done Weber!
Below is a comparison shot showing the original cross-bar style catcher assembly: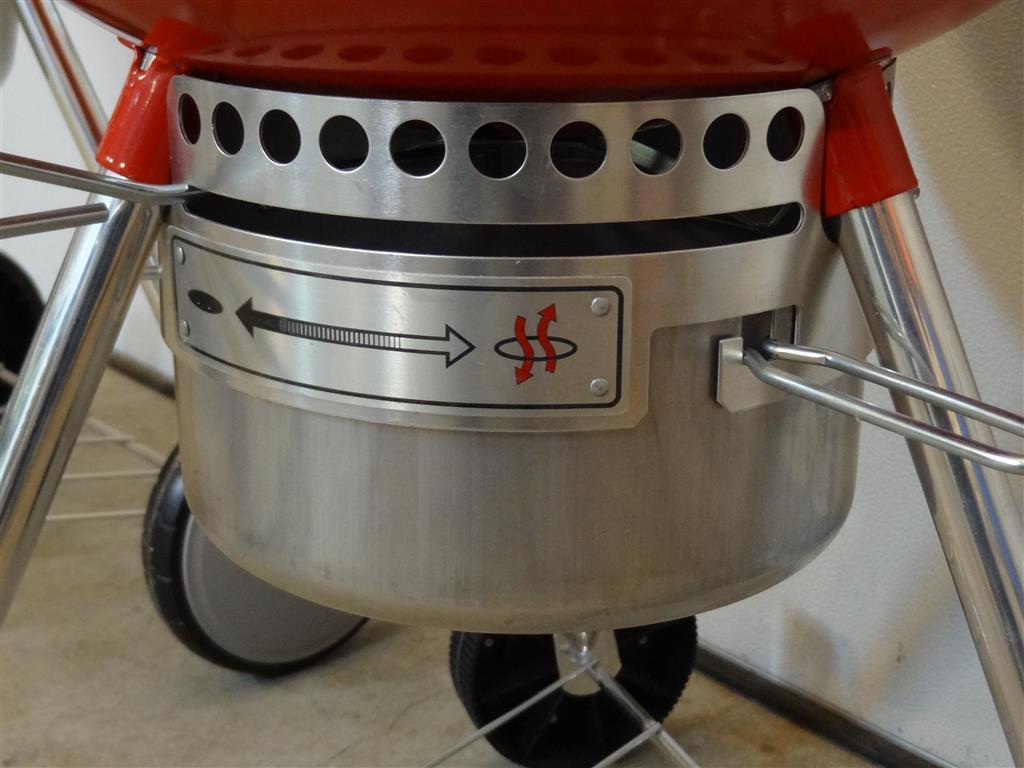 Beyond the new height of the legs,  another simple yet well needed change is the inclusion of a spring clip radio button to hold them into the sockets. These work great and based on the design are essentially fail-proof. The legs themselves seemed VERY snug in the sockets as well – absolutely zero wobble going on.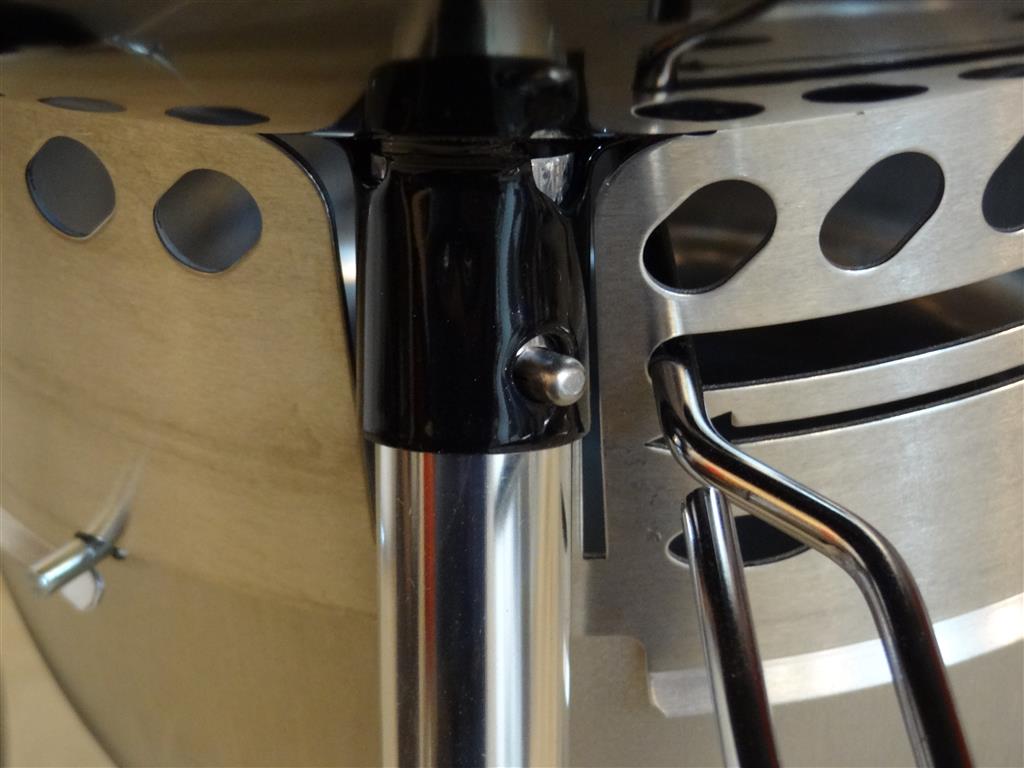 Next up are the wheels. Weber decided to upgrade the new MT with a set of 7.5″ versions – a full 2″ taller that the originals. These really do roll smoothly and are another welcomed change in my mind. One thing I will note is that once the wheel is installed and the cover snapped in place you are more than likely not going to get it off without some sort of damage to the hubcap. I tried to do just that and even while being as careful as possible managed to chip one of the wheel caps… thankfully they are readily available and quite inexpensive.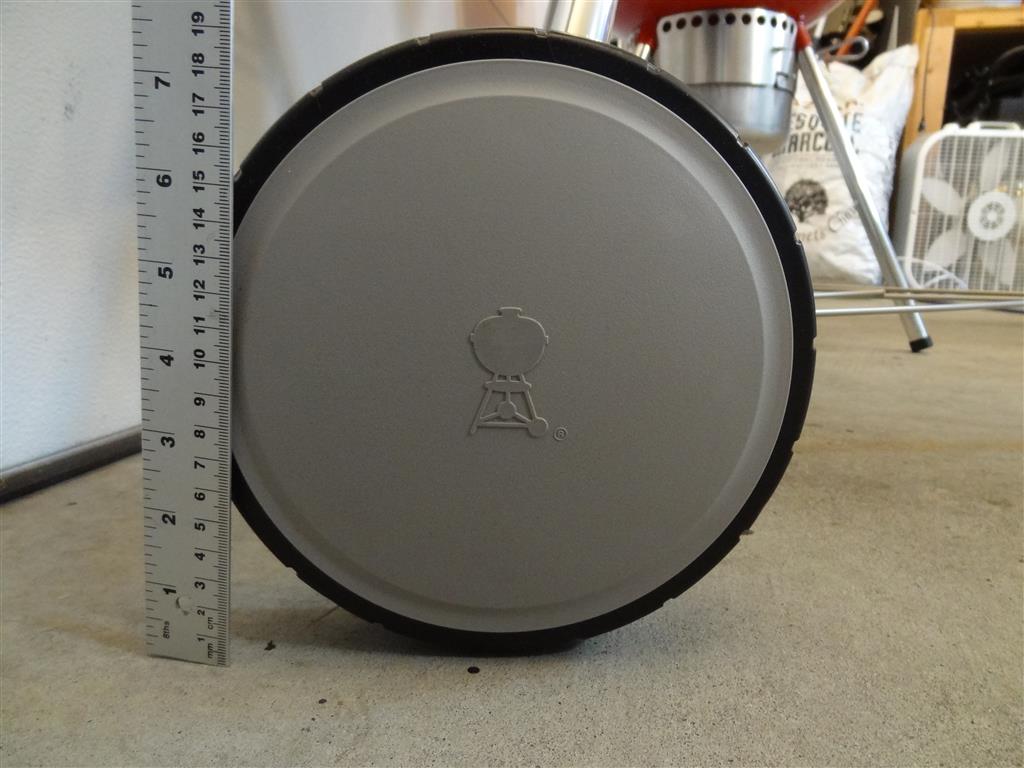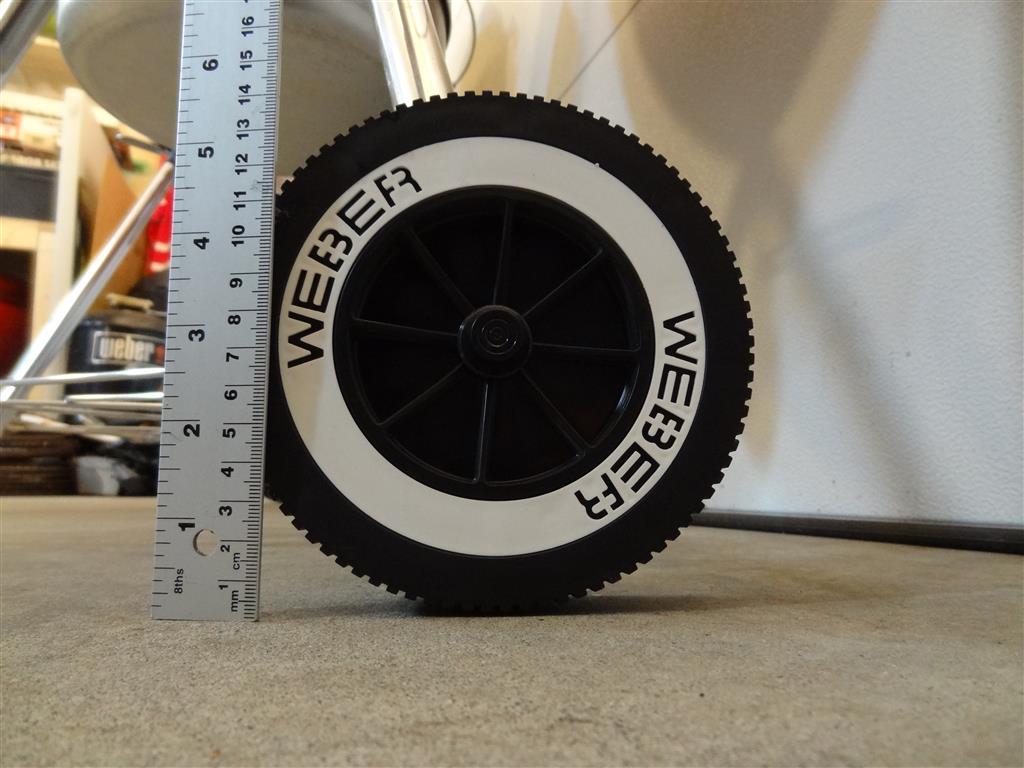 Additional specs, notes, and reference shots:
Height of Original Master-Touch (floor to lid rim):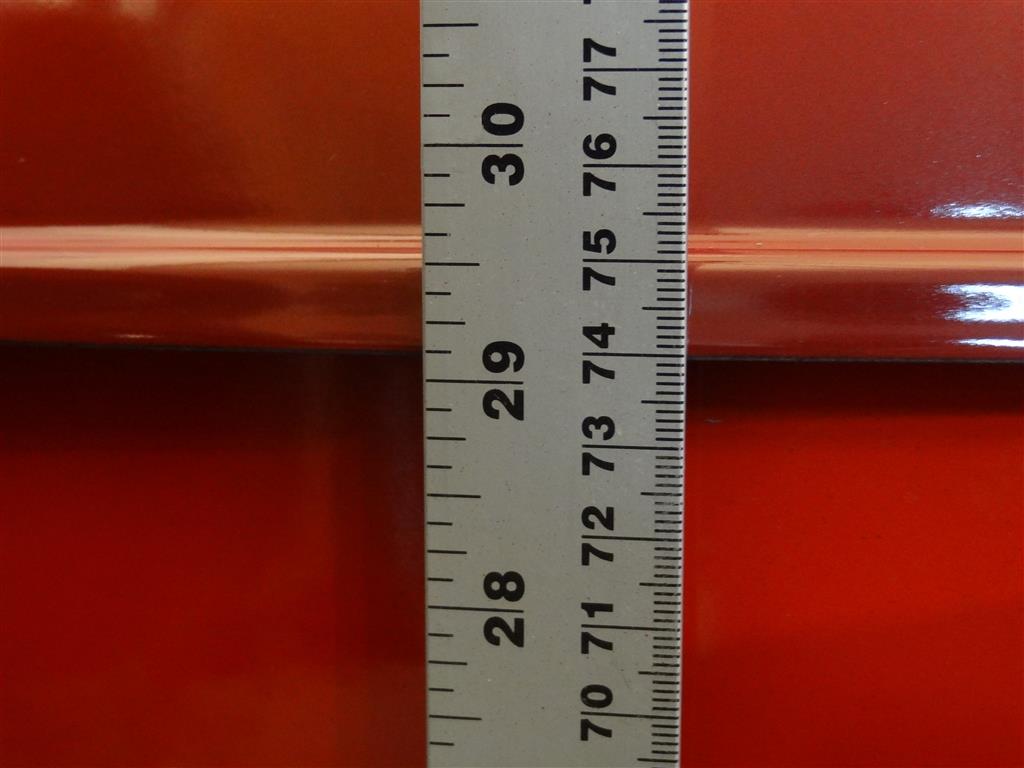 Height of new Master-Touch: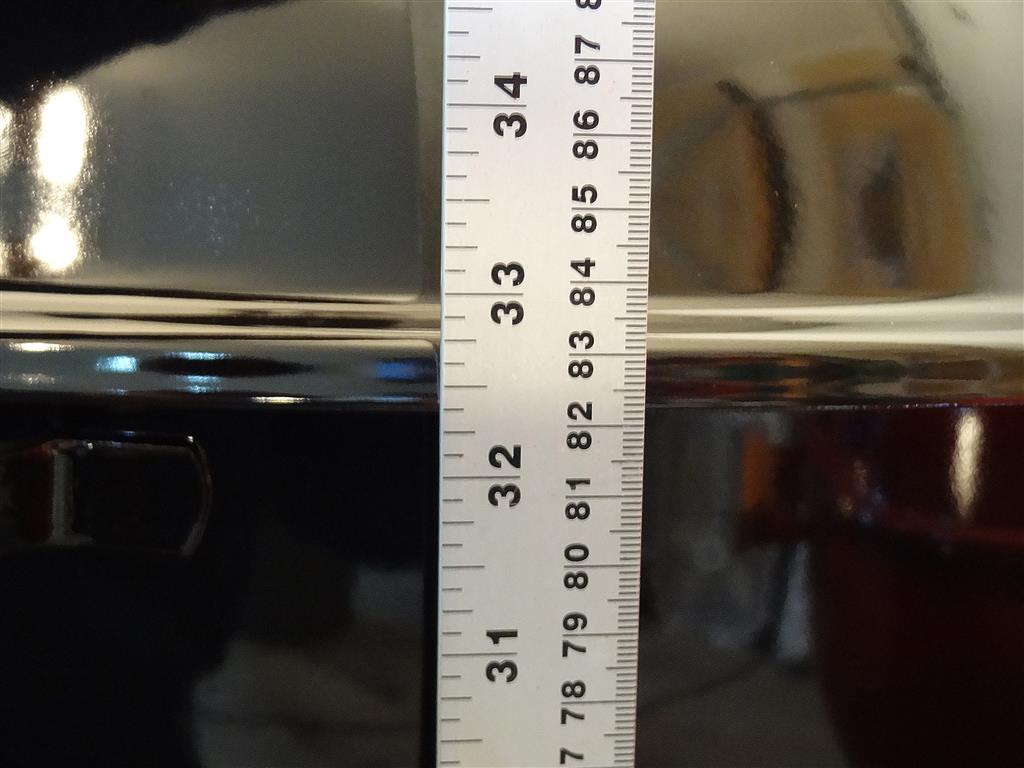 Birdseye View: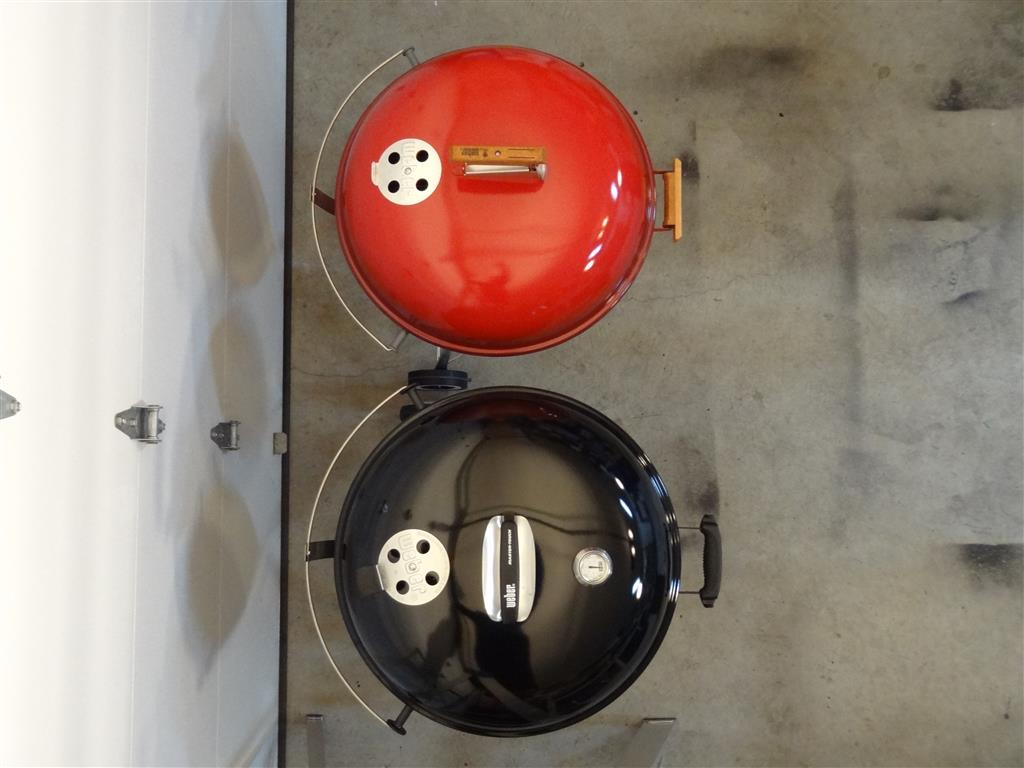 A couple of classics!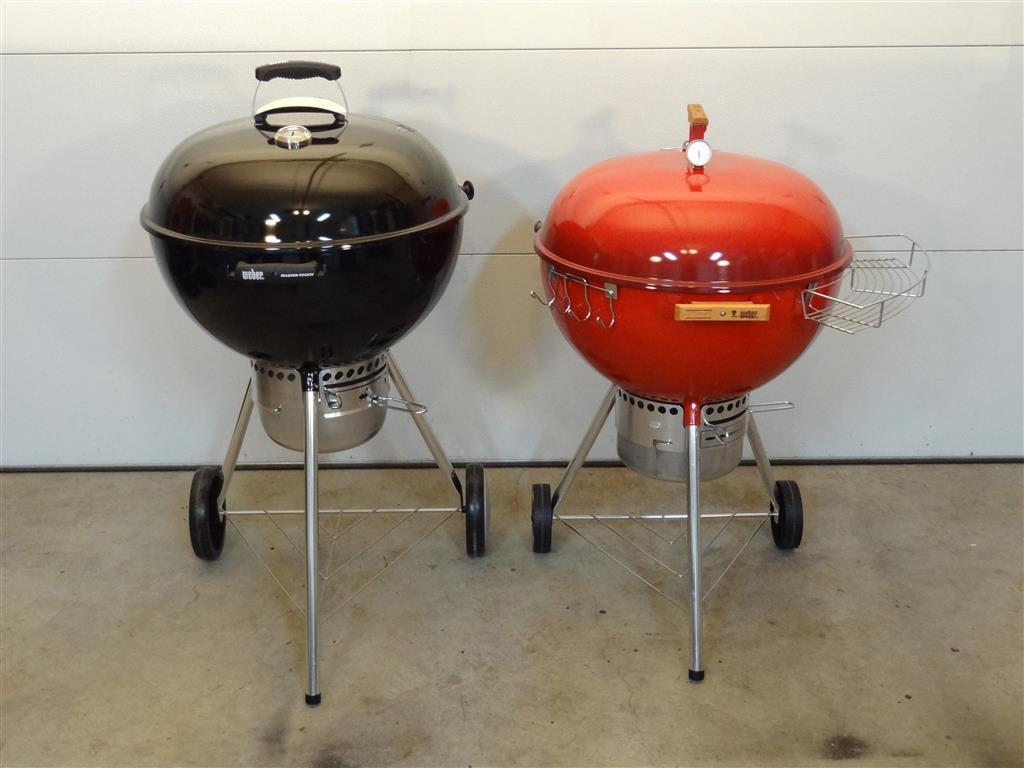 Measurement Below is taken from the rear wheel axle to front leg:
New: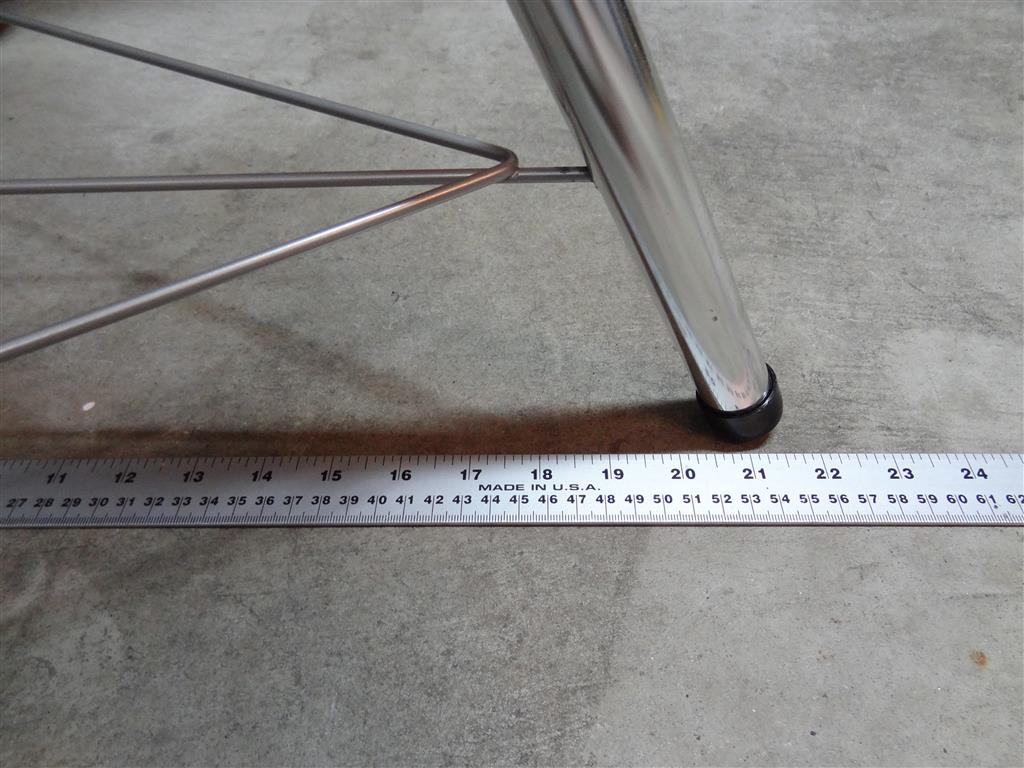 Old: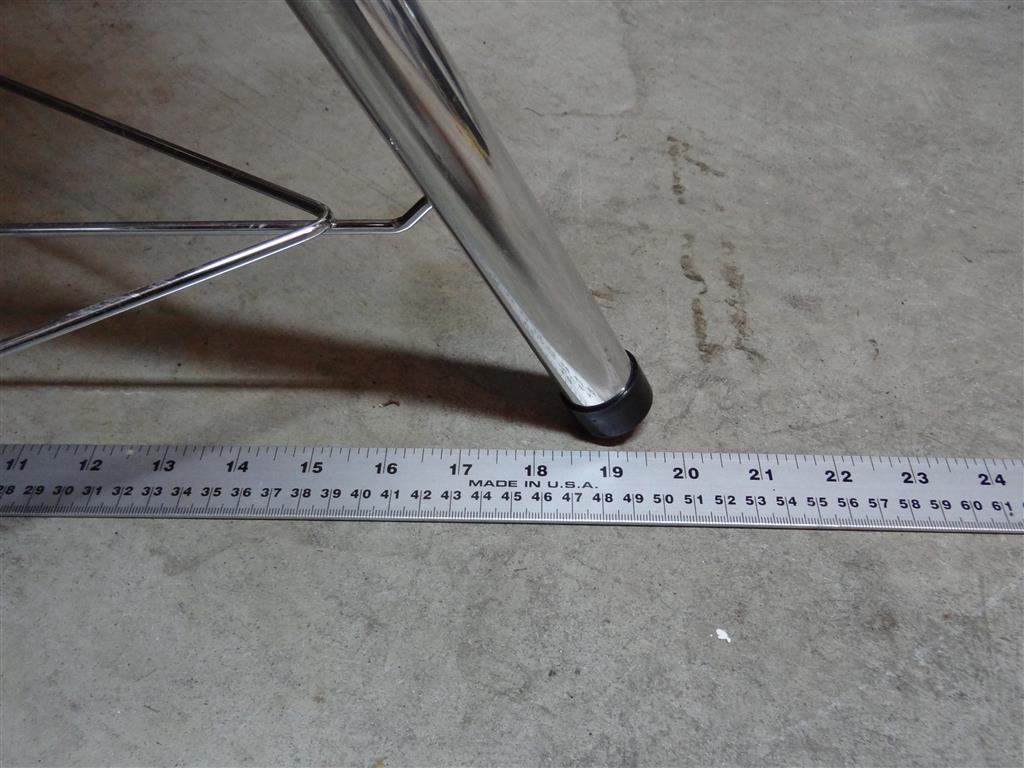 Height of triangle hole on front leg (Below):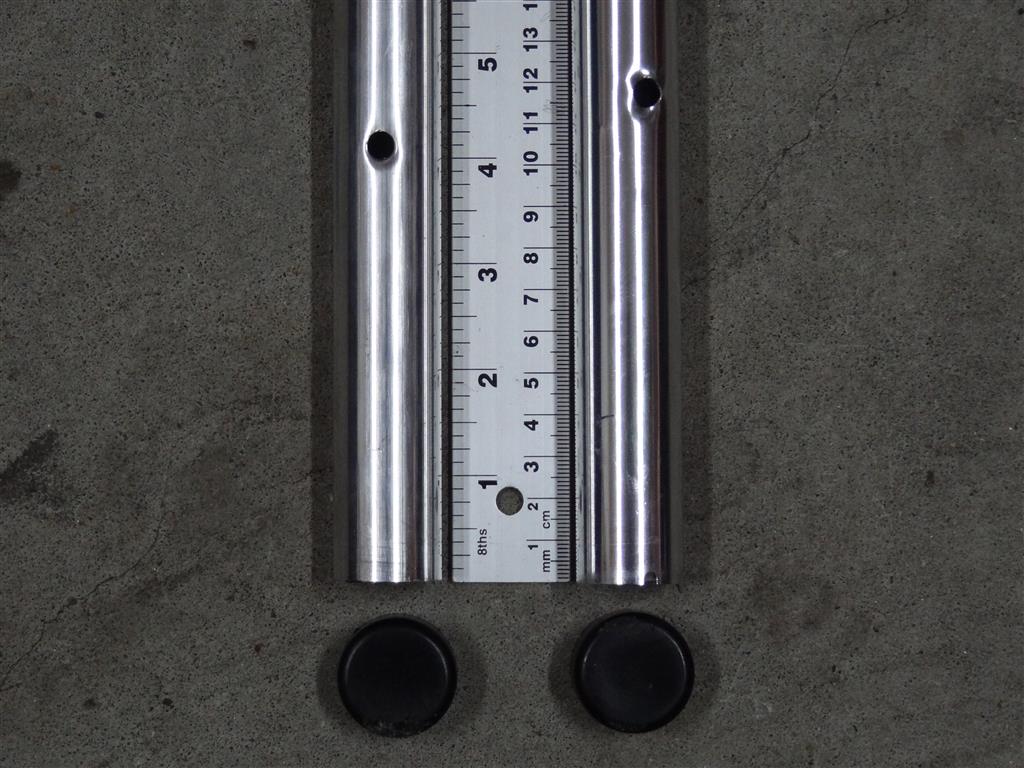 Height of front leg (Below):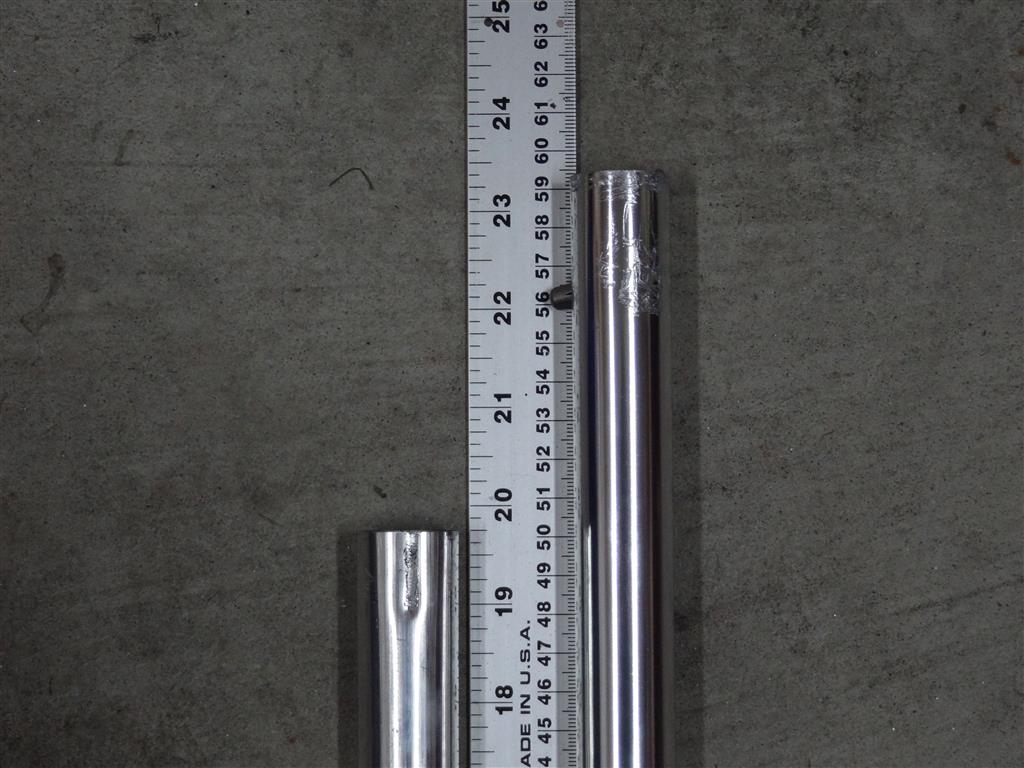 Height of rear legs (Below):
Old on left – New on right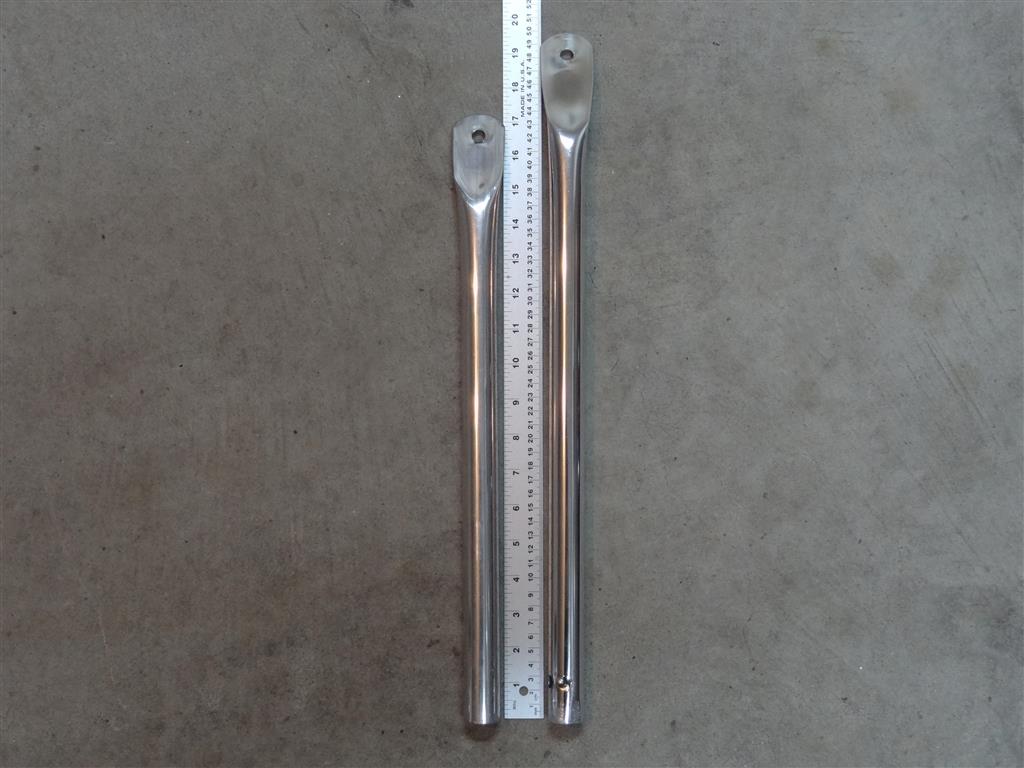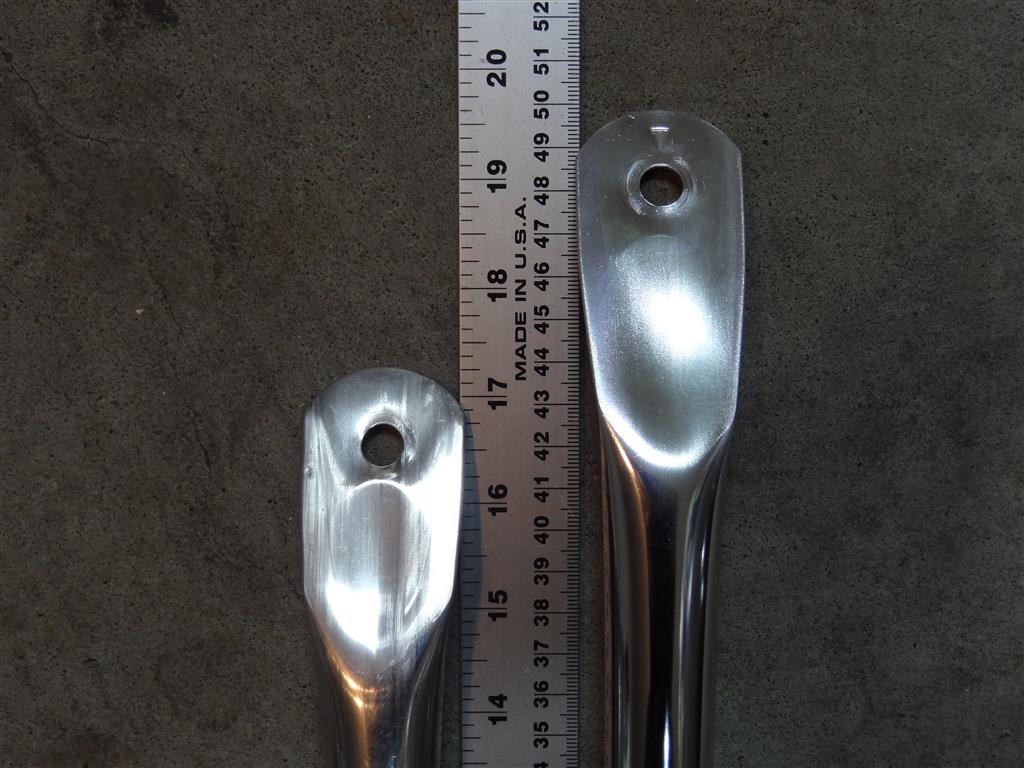 Overlaid Triangles: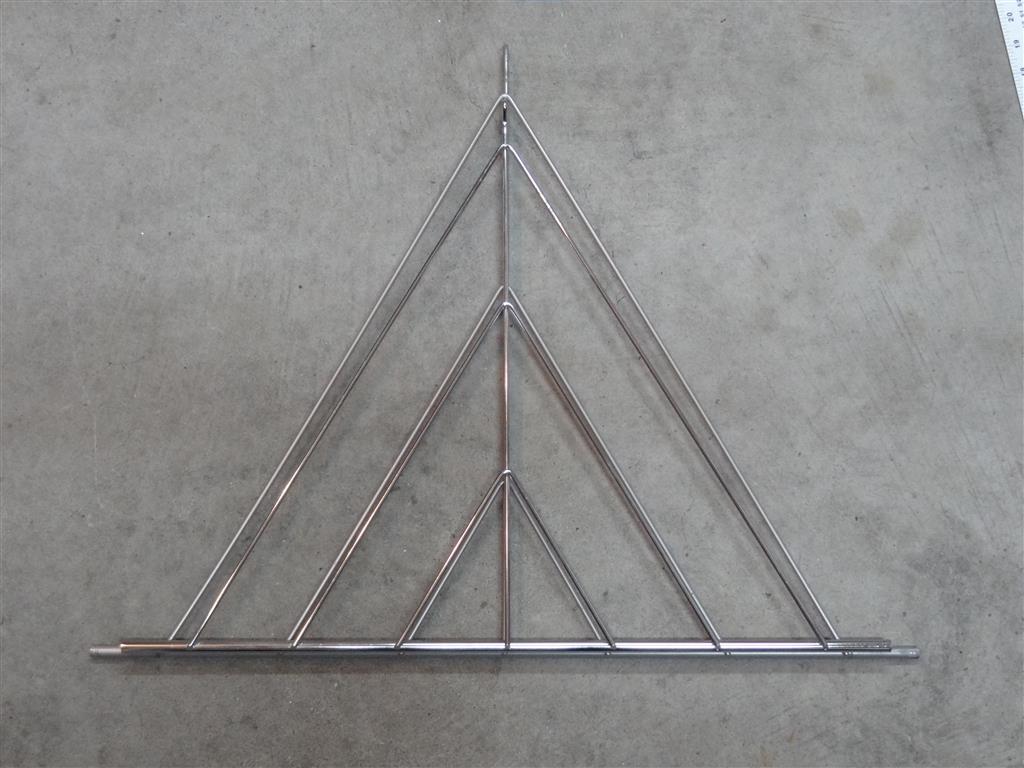 Side by Side: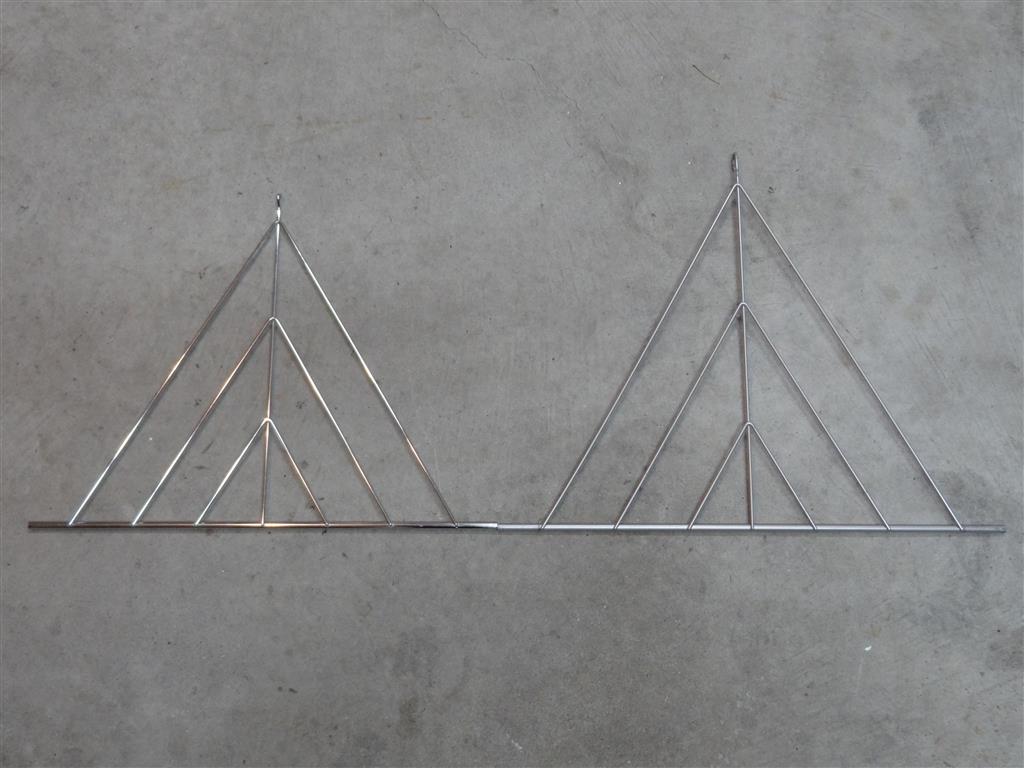 Triangle Length (Below):
New: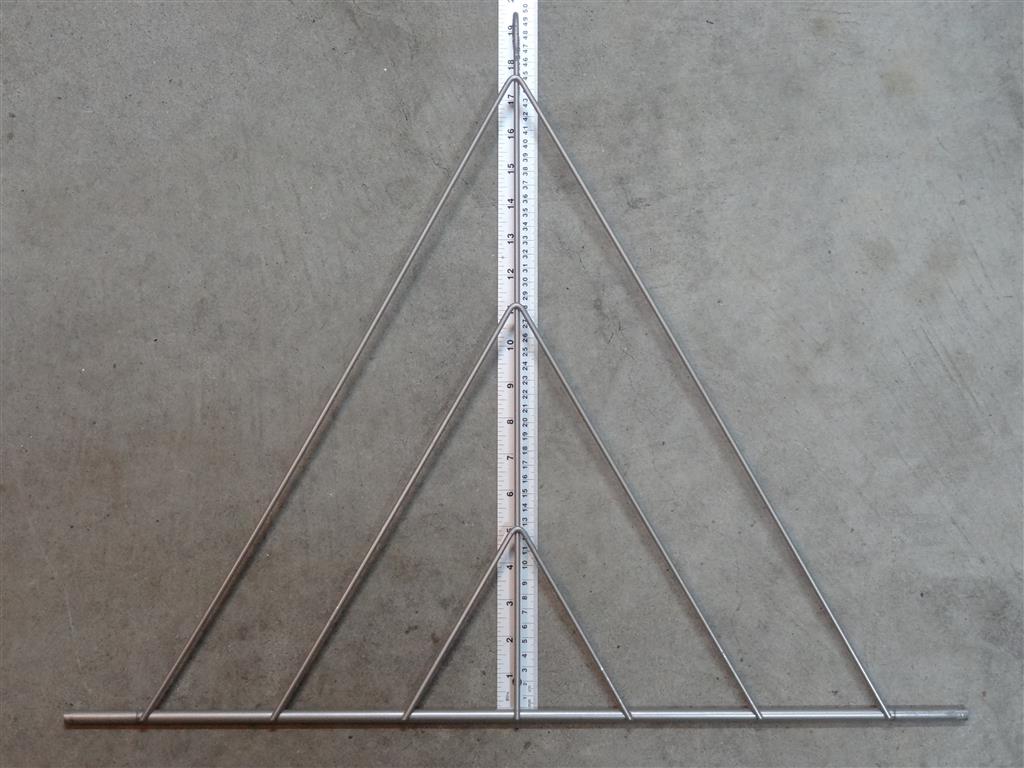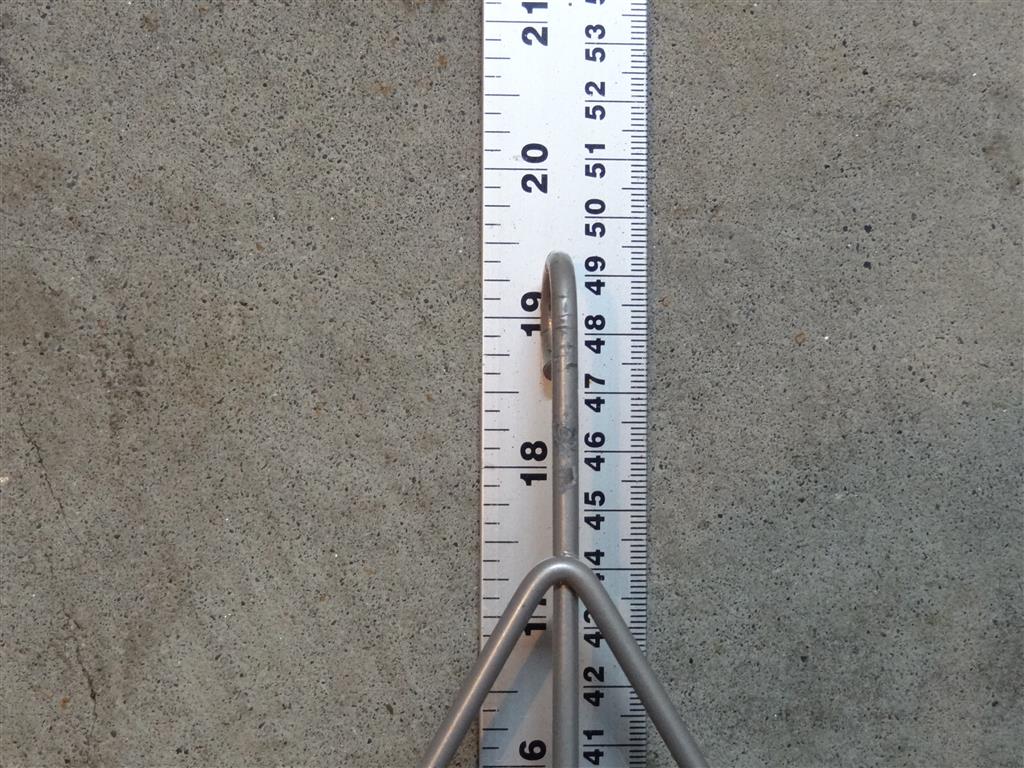 Old: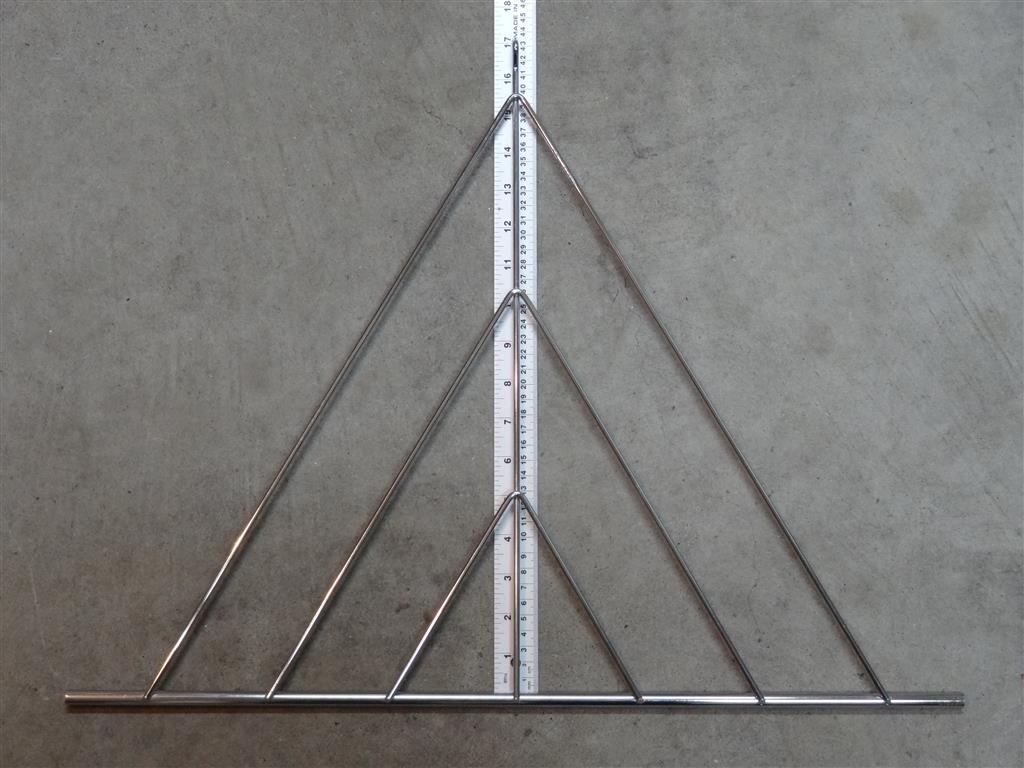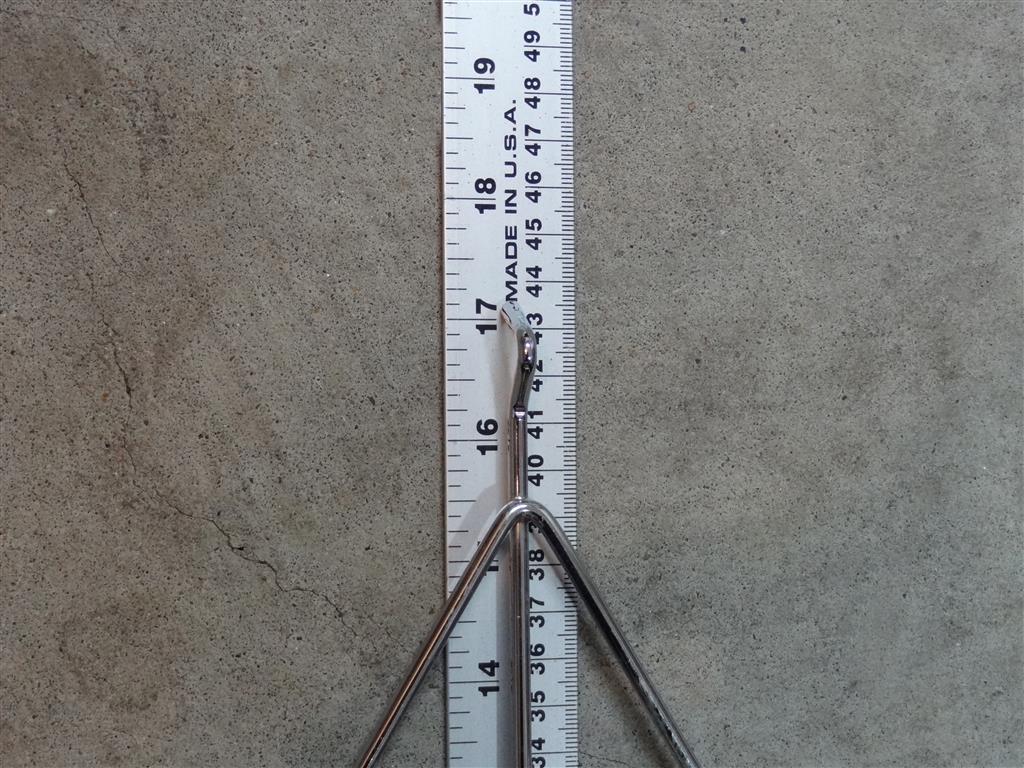 Conclusion:
The classic Master-Touch was a hit for a good reason. It had everything needed to do some serious grilling right out of the box and of course it was built to last! Well Weber fans… after spending some time detailing this model I'm very happy to say that the new Master-Touch will NOT disappoint. This is a top-tier cooker in every respect and proudly carries on the tradition of the original. You can buy with confidence in knowing that this is probably THE best stand alone charcoal grill on the planet!
Now for the next big question… WHEN DO WE GET SOME MORE COLORS! – Possible clues may just lie HERE!
Take care!
R – R – R