Daylight savings time this week means more time in the evening to grill. No more telling your family that you "enjoy sunset grilling" when actually you started the charcoal too late. 😀 Hang in there, Northerners. Spring is almost here.
Last week we released an article on how to convert your One Touch Silver OTS into a One Touch Gold OTG. We've also been compiling links to a Weber Kettle Club Technical Reference Library. Do you have more ideas on reference articles for us to put together or add to the list? pm pbe gummi bear and we'll see what we can do!
In case you missed it- A few WKC members got together with Winz to enjoy and cook on his Weber Westerner. What a great day!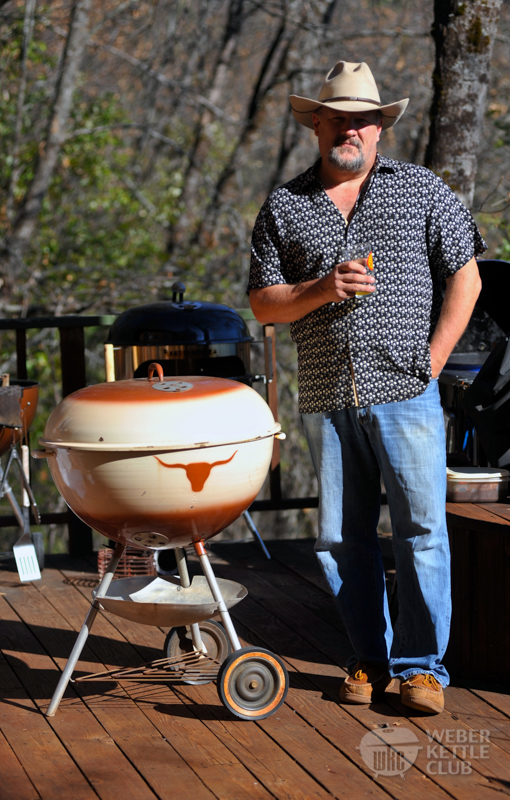 WKC Posts of the Week of March 3 & 10, 2014

Scores
idahome NIB 18.5″ lime and side table score
Kendoll snags a NIB Brownie SJ on Ebay
jimmy_dong MBH score
Super pricey Imperial Sequoia on Socal CL
Mirkwood scores blue 2010 Performer
pbe gummi bear free C&B Performer in SF
dwnthehatch snags a corn n' tator ring
Harris92 first pics of eBay Westerner
tattoedant gets a bone Smokey Joe from Europe
Jocool gas performer
Restorations and mods
MINIGrillin Plum Seville update
G makes a ranch-style frame for a 26.75″ grill
Jcnaz 18.5″ Tuck and Carry conversion

Cooks
Mike_stavlund and pbe gummi bear chicken yakitori
Winz makes some nice bacon wrapped fatties
Rib cooking advice
1Buckie clod, ribs, and zucchini and meatloaf
Prof. Chestnut honey chicken, pulled chicken, and wood cherry paper salmon
BBQMedic chicken quarters
Gunner smoked pork chile verde
Bman country style ribs
MaxBobcat glazed ribs
General Awesome Threads
General discussion on firebrick
ccfore vintage Weber ads
What are your 2014 projects?
Funny Weber design ad parody
saxart makes kettle-bock beer!
Comparing shades of kettle green
Do you segregate grills?