Welcome the the Christmas edition of the WKC posts of the week! We hope that you are able to spend the holidays with your loved ones and that Santa gives you everything you asked for. Even if you were naughty this year, maybe you'll still get some charcoal! Here are some pics to get you in the Weber holiday spirit. Share yours if you got them!
Merry Christmas WKC!
Craig's redhead under the tree, and ornament on the tree: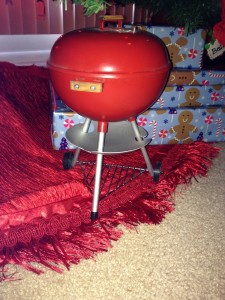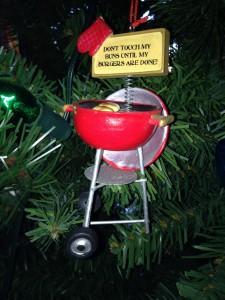 Zavod44's redhead kettle ornament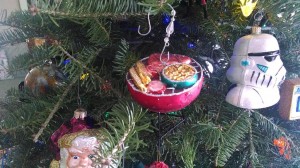 Tattooedant's Santa family on an SS Performer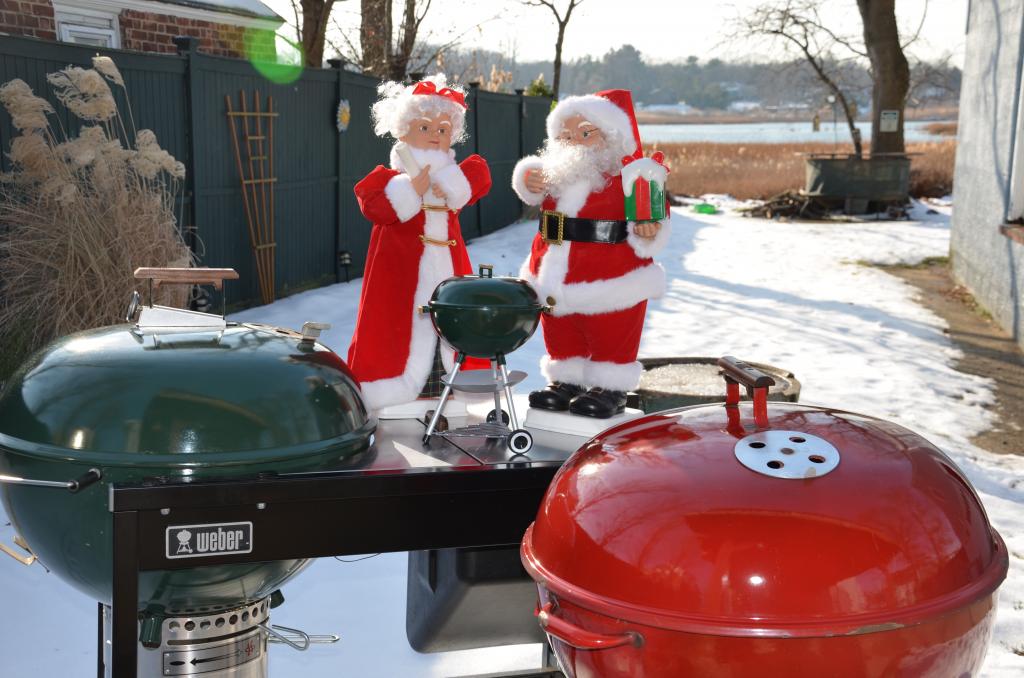 MartyG's (early) Xmas miracle!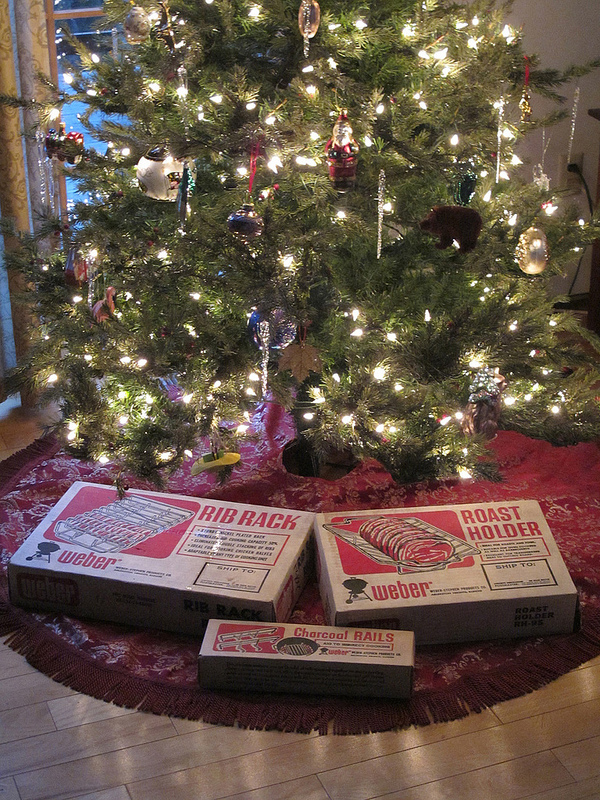 Posts of the Week Dec. 23, 2013
Scores
Harris NIB Red 22.5″
Gunner Black MBH
Restorations
Golly homemade kettle pizza
Saxart update to red SJ smoker (burnt out)
Cooks
Prof. Roast, sausage, and veggies
G pulled chicken on the new Ranch Kettle
Wyd duck and pheasant breasts
Bbqmiller brats and brussel sprouts
Duke smoked cheese on the smokestack
General Awesome Threads
GC8 great discussion on pizza crust- with tips and pics
Showoff your X-mas ornaments!
Aussies showoff their rub and sauce stash
Red and green kettle photo challenge
Exactly how old is a "vintage" kettle?
MartyG Xmas miracle under the tree